5 Niche Blog Examples You Should Consider
If you want to make an impact fast with your blog, then there is one thing you must do: become a big fish in a little pond. If one of your biggest concerns is that there is just too much competition, then change it in your favor. The best way to shrink your competition is … 5 Niche Blog Examples Yo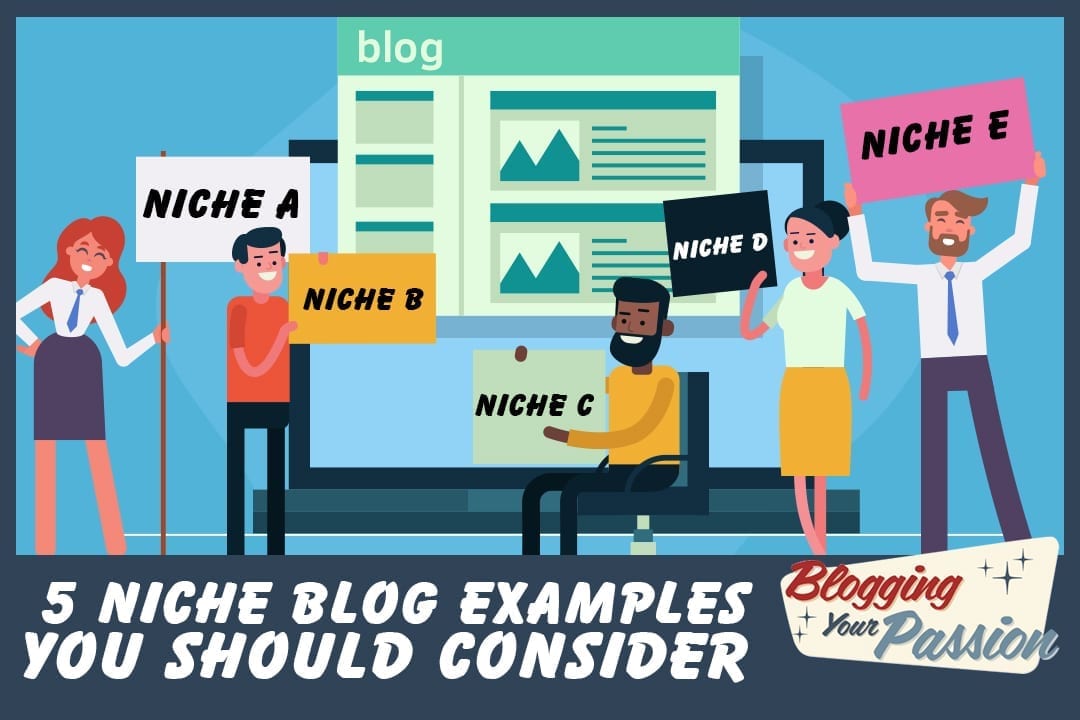 If you want to make an impact fast with your blog, then there is one thing you must do: become a big fish in a little pond. If one of your biggest concerns is that there is just too much competition, then change it in your favor.
The best way to shrink your competition is to get more specific on who your audience is in the first place. This strategy is often referred to as "niching down." Perhaps you've also heard the advice that "the riches are in the niches."
Today, we are going to look at some profitable blog niche examples you should consider. These niches are not based on "fads" that will be here today and gone tomorrow. These are "evergreen" examples that have had a consistent demand for more than five years.
FREE BOOK: Your Message Matters
Inside this 267-page book you'll discover a simple four-part framework on how to turn your passion into a platform! Click below and we will send you the book (just pay shipping).
Toward the end of last year, we collected hundreds of blog niche topics and decided to create a "profitability filter."
They had to pass the following criteria:
Other blogs, podcasts, and YouTube Channels with decent activity
Proven to make money (books, online courses, memberships sites, etc.)
Not too much competition
Not too little competition
Evergreen topic (not a fad)
Affiliate products exist for this topic
We ended up discovering 89 niches that met our criteria. Below are five blog niche examples that passed from our list.
Niche Example #1: Classroom Management
A good niche to pursue is often one that solves a problem for a group of people. Take, for example, school teachers. They go to college to learn how to be knowledge experts in their field of study. Not long after they begin in the classroom, they realize that knowledge is only one part of the equation. Managing a classroom is just as important. They head to Google, podcasts, and even YouTube in an effort to find better classroom management strategies.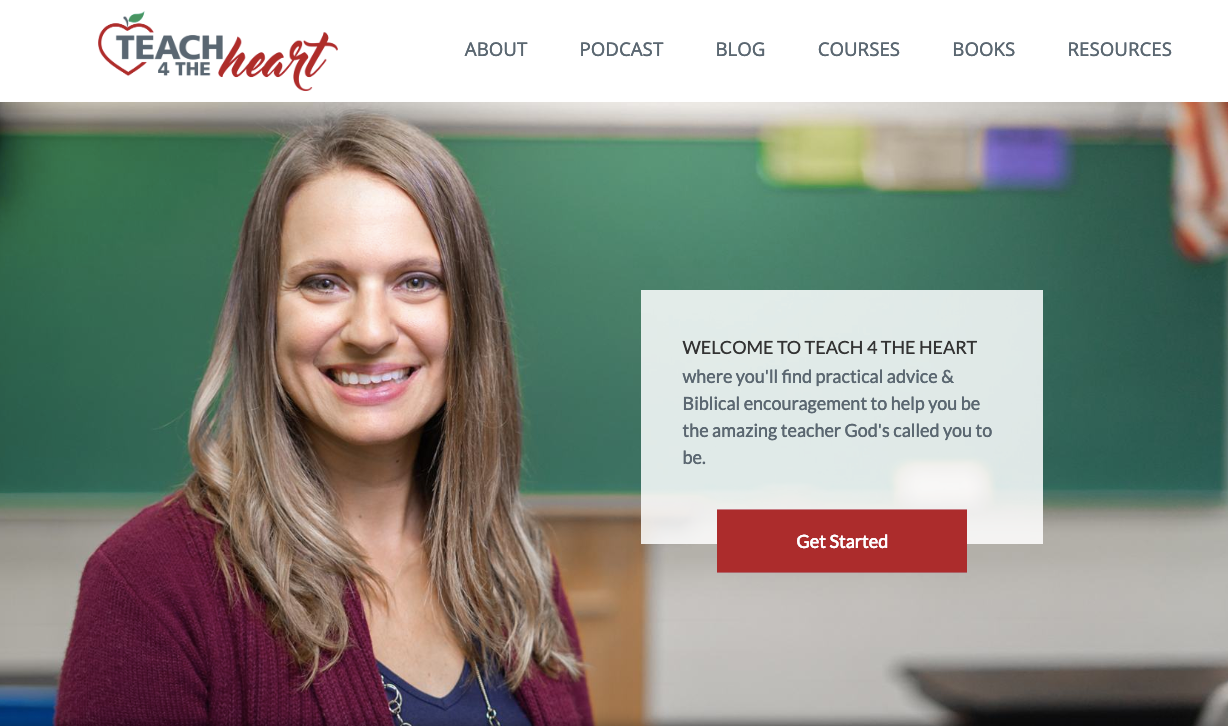 That scenario presents a profitable opportunity. A great example is Linda Kardamis's blog Teach4TheHeart.com. Seeing this growing need, a few years ago she released a simple online course, Classroom Management 101. Today, she works full-time with her blog. She's gone on to create multiple online courses, books, and more.
Niche Example #2: Budget Travel
Anything related to saving time and money can also be popular. Budget travel is one of those topics. Aspiring travelers are always looking for deals. What makes this a solid blog niche is the various ways you can earn income. You could earn money via sponsored posts, affiliate programs, courses on budget travel, PDF travel guides, or getting paid to be a travel consultant.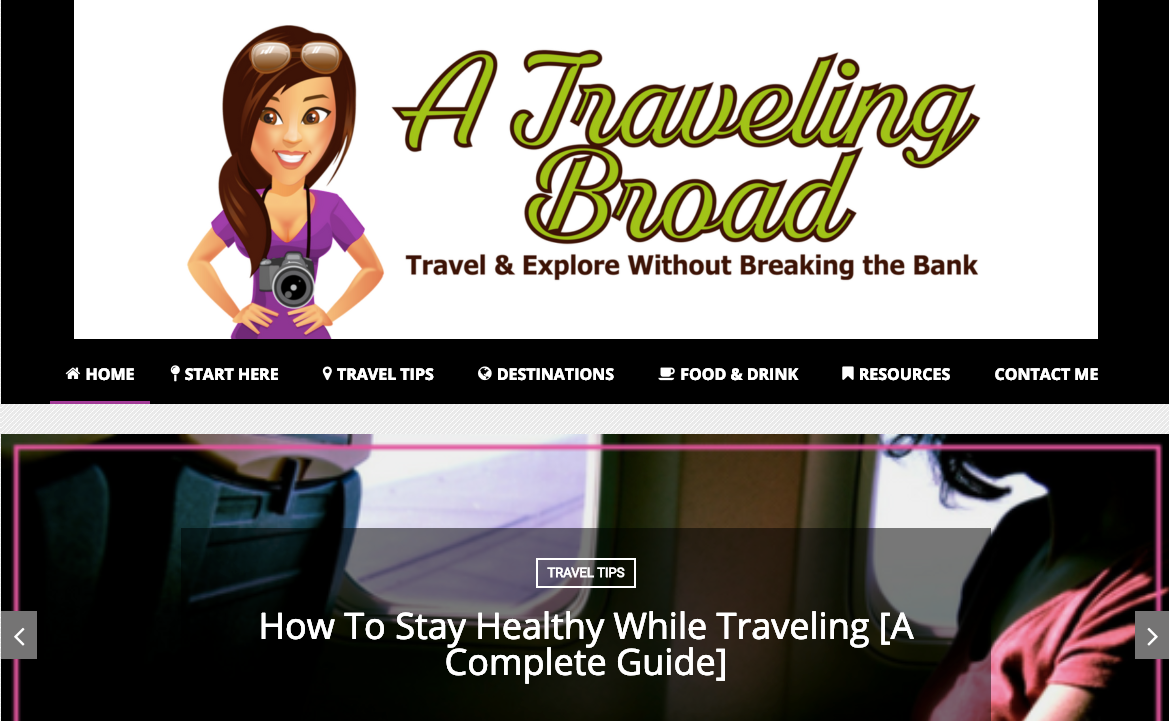 A great example of this blog niche is TravelingBroad.com. Amy Stark is creating an ever-growing resource through her persistent blogging on this topic. She even has a 7-Day Adventure Awaits Email Challenge to help people get started.
Niche Example #3: Stock Investing
At first sight, this topic seems too broad. But as you will see in a moment, it fits the sweet spot on Google trends. Still, there are many profitable niches you could still pursue inside of stock investing education.
I would not recommend pursuing this niche if you have zero experience in investing. In order to give advice in this niche, you probably will want to have some success under your belt.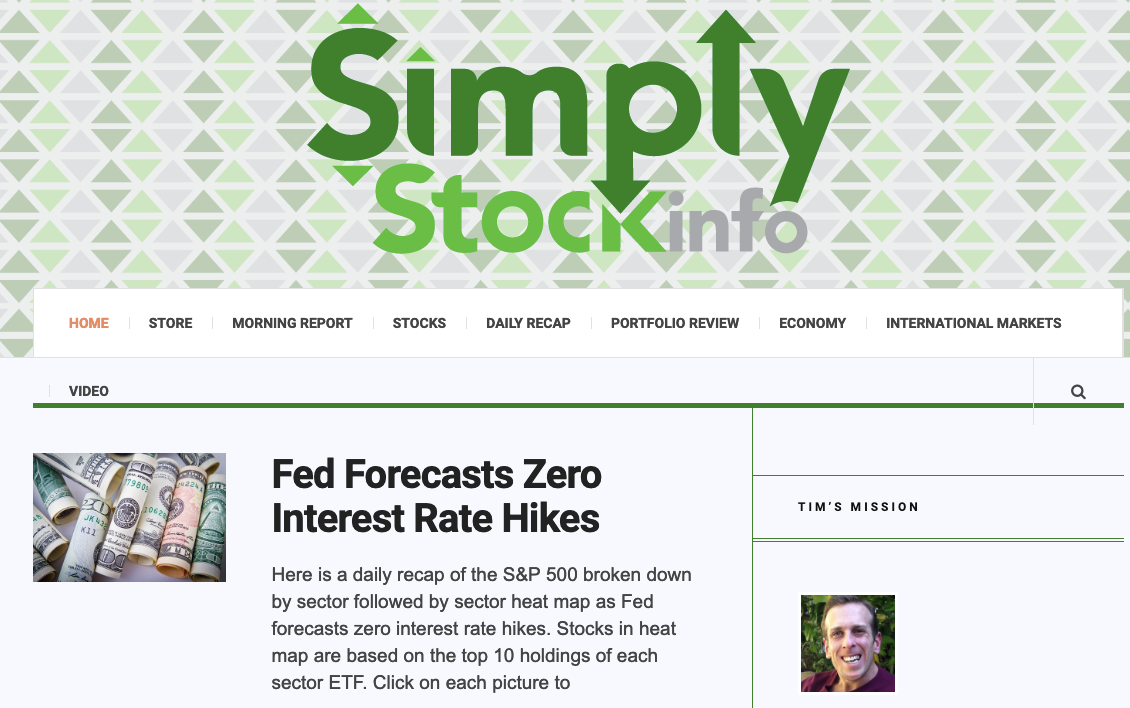 A solid example in this blog niche is Tim Link's blog SimplyStockInfo.com. Tim works from home and consumes several hours of stock investing news every day. He then takes all he has learned and curates it down to a daily recap, which gets posted on his blog. While he has been building his audience using this strategy, he is monetizing it through a new stock investing online course called Understanding ETFs.
Niche Example #4: Business Travel
When it comes to choosing a blog niche, you should also consider topics with an egoic label. Simply put, an egoic label is a self-given title by a certain group of people. For example, adult fans of Lego use the label AFOL (Adult Fan of Lego). Another great example is a "Road Warrior" in the business travel niche. Business people who travel are always looking for tips and resources on how to better manage their life while on the road.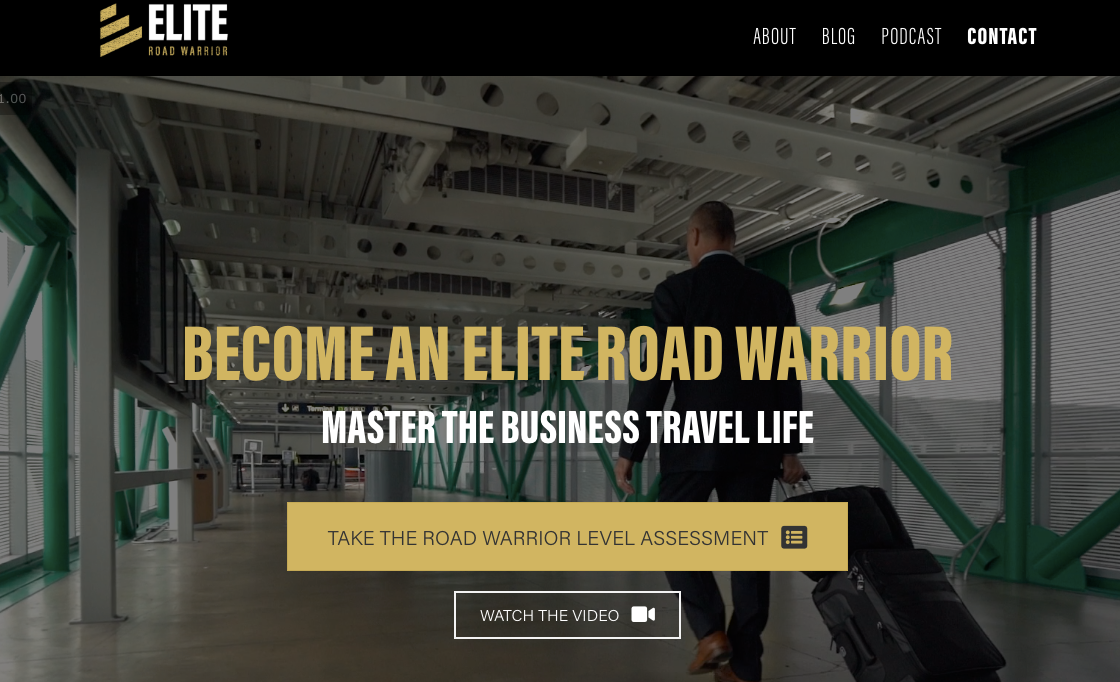 Bryan Paul Buckley's blog at EliteRoadWarrior.com is a great example. He is using the power of podcasting to reach his market. He is also creating online courses, group coaching, and a membership site to help better support road warriors.
Niche Example #5: Parenting Plan
Resourcing and supporting people who are in a new stage of life can also be a great blog niche to pursue. A solid example of this is parenting. Not just new parents, but parents who are moving into new parenting stages.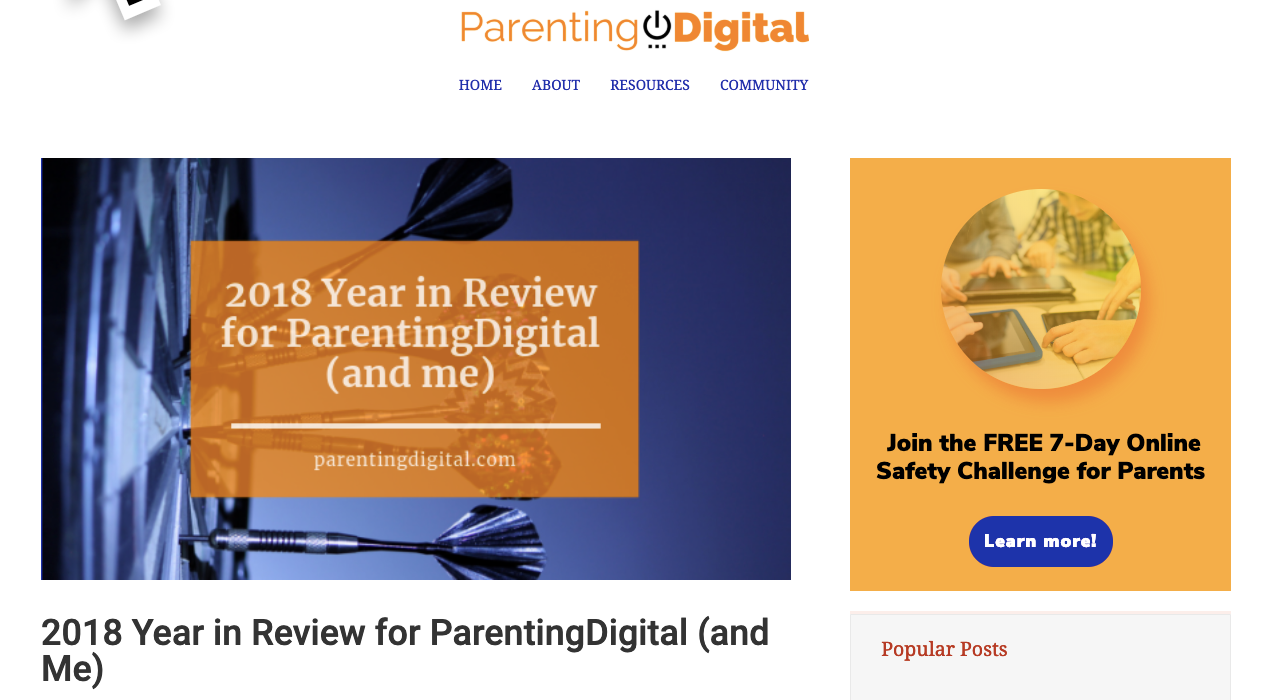 Cory Peppler of ParentingDigital.com seeks to help parents manage the chaos of technology in the lives of their kids. Many parents are fearful and feel powerless when it comes to managing their kids' use of technology. This drives parents to seek out answers, tips, and solutions online. Cory also uses a free 7-day challenge to grow his email list. It's called the 7-Day Online Safety Challenge for Parents.
Google Trends: A Useful Tool
Maybe you wonder, "But how do I know if my niche is a good one to pursue?" We have an entire course coming out in the days ahead that will walk you through how to discover a profitable blog niche (including worksheets, checklists, and more). But for now, you can use a free tool called Google Trends to get you started.
You want to find a niche topic that has consistent demand over five years or more. To show you what I mean, I added the five niche blog examples I mentioned above into Google Trends. Below is a snapshot of what I found.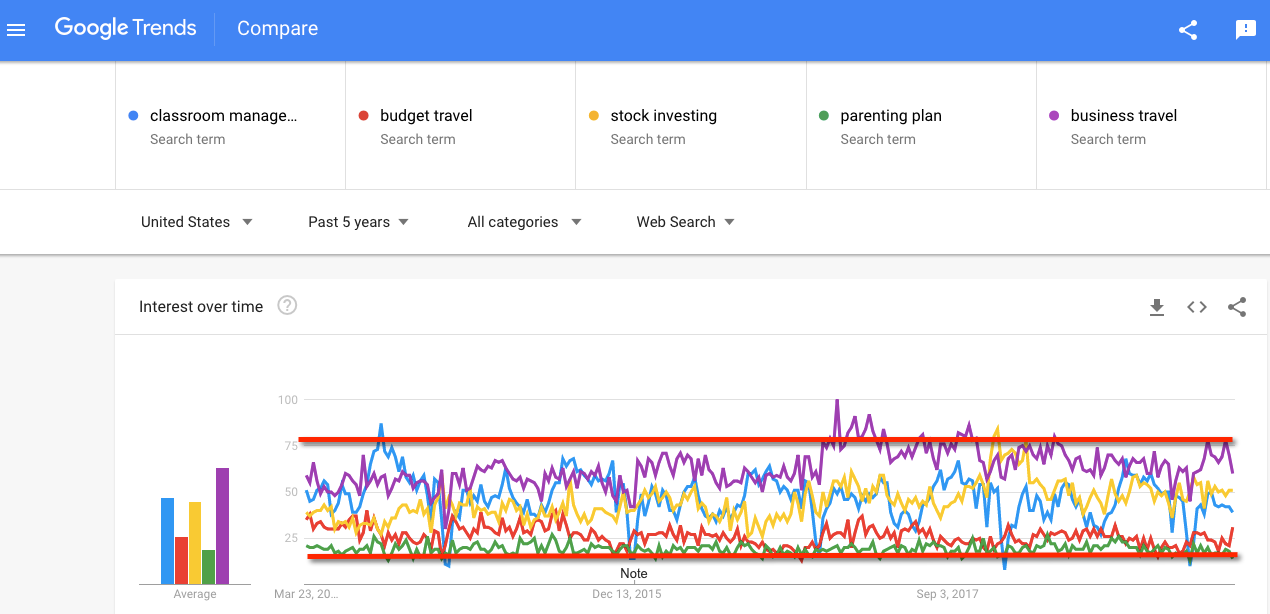 See the consistent demand over time? Now let's compare that to fidget spinners and the keto diet.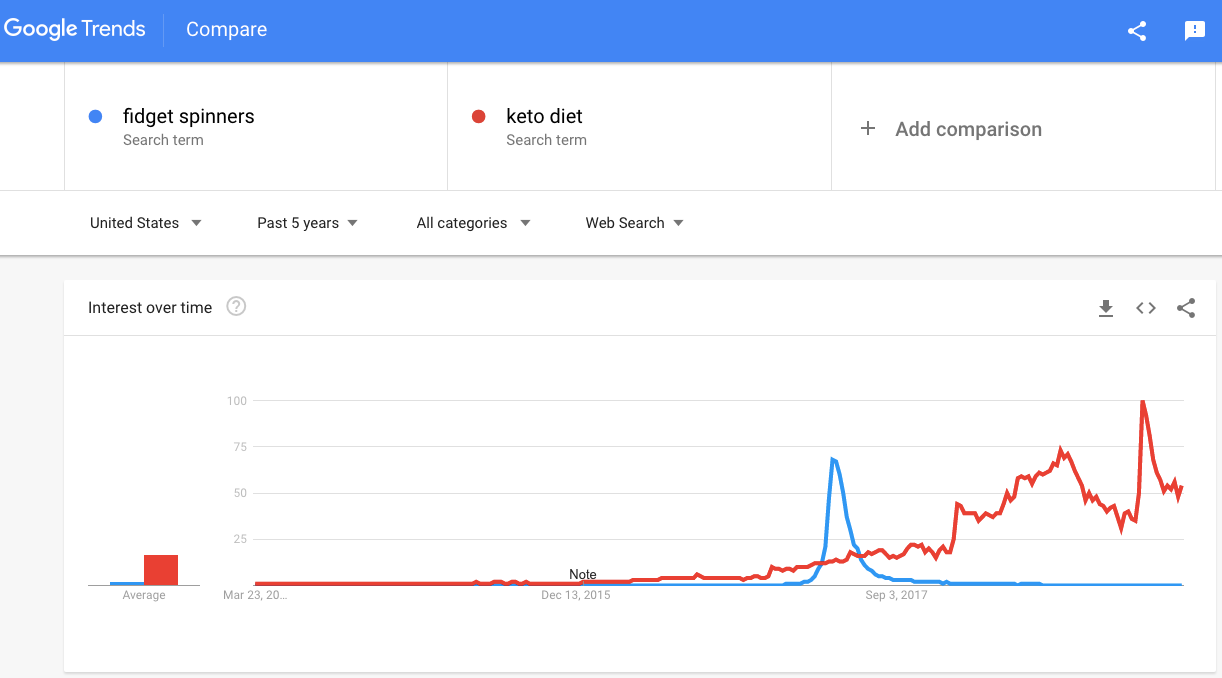 See how much more volatile these niches would be? We want steady demand over time. Bottom line: when it comes to choosing a blog niche, you want a long-standing, profitable niche to build your business on.
Hopefully, these five niche blog examples have shown you just how possible that is for you!
FREE BOOK: Your Message Matters
Inside this 267-page book you'll discover a simple four-part framework on how to turn your passion into a platform! Click below and we will send you the book (just pay shipping).