Internal Linking for Bloggers: Why It's Important for SEO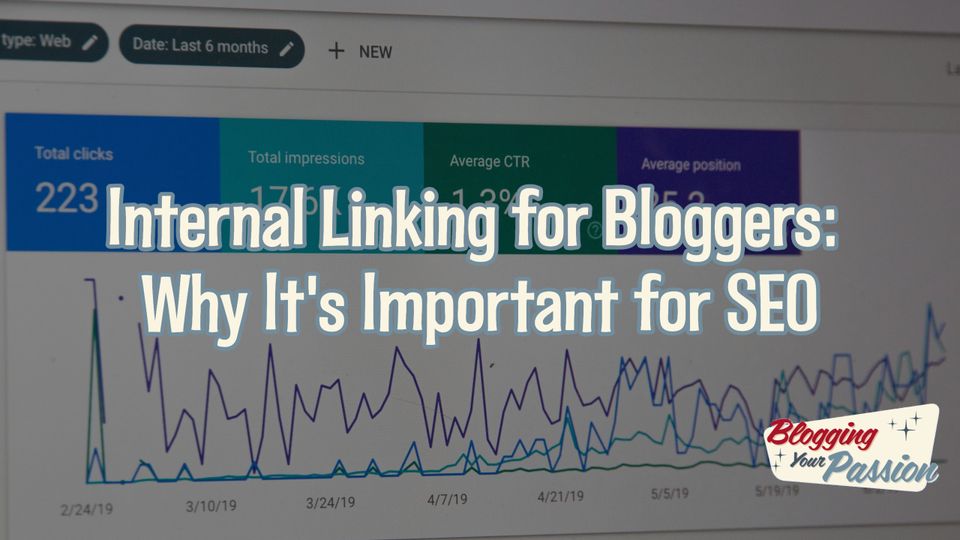 As a blogger, you should be always looking to add value to your blog.
One of the best ways to add a ton of value is by constantly linking to other pages on your site. This is commonly known as internal linking.
Internal linking is good for blog SEO.
This can benefit you in several ways, but here are two primary benefits:
Keep your audience on your site longer. Not only does this benefit the user on your site that is looking for great content, but it can give you an SEO boost the longer your visitors stay on your site.
Improve your rankings in the search engines. If you have written a foundational article about "Best Freshwater Fishing Tips," then the more that you link to that article from other articles on your site can enhance your rankings with the search engines. Effectively, you are telling the search engines which page on your site is best for "Best Freshwater Fishing Tips." You can also get more of your content indexed in the search engine if you have plenty of links for the search engine spiders to follow.
The Best WordPress Plugins for Internal Linking
If you are a WordPress user, there are a few internal linking plugins you can use.
Link Whisper: This plugin automates the internal linking process by suggesting relevant internal links within your content. It also provides useful insights and statistics to help you optimize your internal linking strategy.
Yoast SEO: This popular SEO plugin provides a built-in internal linking feature that suggests relevant internal links as you write your content, helping you improve your site's structure and user experience.
Rank Math: Similar to Yoast SEO, Rank Math offers an internal linking feature that analyzes your content and suggests relevant internal links based on your site's structure and keywords.
SEO Smart Links: This plugin allows you to define specific keywords and corresponding URLs, and it automatically creates internal links throughout your content based on your predefined settings.
Internal Link Juicer: Internal Link Juicer automatically analyzes your content and adds relevant internal links based on predefined rules and settings. It offers features like link tracking and monitoring to help you track the effectiveness of your internal linking strategy.
Better Internal Link Search: This plugin enhances the default internal linking feature in WordPress, making it easier to find and add internal links while creating or editing content.
Insights: Insights is a versatile plugin that offers various features, including a powerful internal linking tool. It suggests relevant internal links based on your content and allows you to easily add them with just a few clicks.
Content Link Blocks: This plugin enables you to create attractive internal link blocks within your content. It offers customizable styling options and allows you to add call-to-action buttons to encourage users to click on internal links.
Interlinks Manager: Interlinks Manager provides advanced features for managing and optimizing internal links on your WordPress site. It offers automatic link suggestions, broken link detection, and various customization options.
SEO Internal Links: This plugin allows you to define specific keywords and corresponding internal links, and it automatically adds the defined links to your content.
Remember to thoroughly research and test each plugin to ensure compatibility with your WordPress setup and to choose the one that best fits your specific needs and preferences for internal linking.
🚀
Free Video:
How to Build an Online Business as a Writer or Coach (The Low-Tech Way) That Creates Time and Financial Freedom
(Without Feeling Overwhelmed by Technology, Self-Doubt, or Too Many Choices)
Click Here to Watch Now