Why You Should Transcribe YouTube Videos into Text
We recently published a post entitled 7 Ways to Get More YouTube Views. One of the tips I mentioned in the post was about transcribing YouTube videos into text. I thought it might be helpful to dedicate an entire post on this topic. As I mentioned previously, you need to be on YouTube as a … Why Yo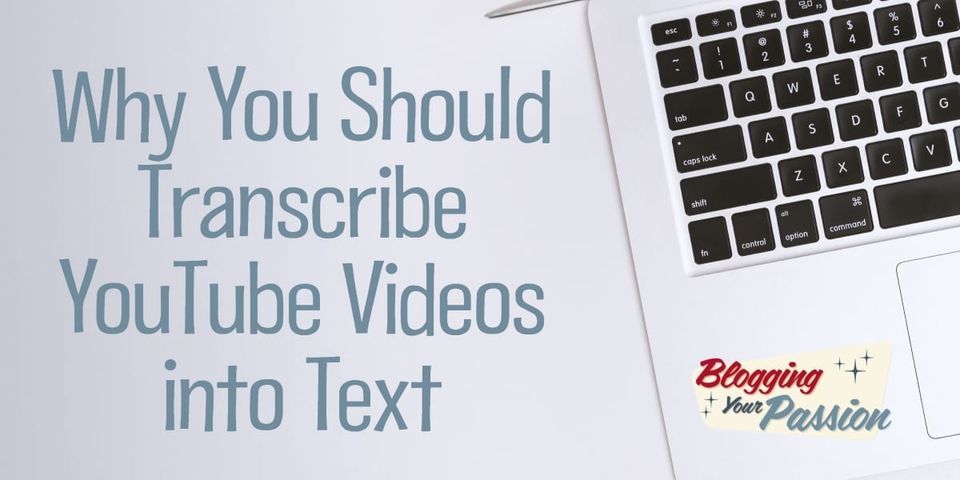 One of the tips I mentioned in the post was about transcribing YouTube videos into text. I thought it might be helpful to dedicate an entire post on this topic.
As I mentioned previously, you need to be on YouTube as a blogger – bottom line. YouTube ranks #2 on the most used search engines online. More and more people are searching on YouTube to find answers for their questions.
One downside of video is that the words and phrases you say in the video are not keyword searchable. The only way to keyword-optimize what you say is by transcribing your YouTube audio into text.
How Do I Transcribe Audio on YouTube?
In the video below, I show you why transcribing your audio on YouTube can get you more views. The words you say can now be searched, which in turn can lead to more views. As far as transcribing your videos into text, I use SpeechPad.com. The turn around is a week for the basic service. It costs $1 per 1 minute of video. If you have a 5 minute video you want to transcribe, it will cost you $5. You can pay more to get the transcription sooner if you would like.
Take a moment and watch the video as I explain the whole process from beginning to end.
Have you transcribed your YouTube videos in the past? What results did you get from it?