How to Apply for a Free EIN Number in the Next 5 Minutes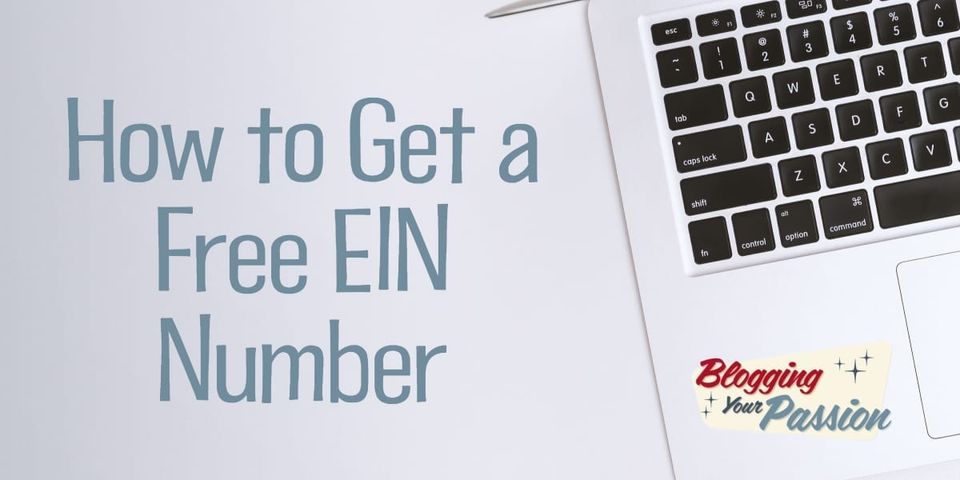 As you begin your blog, you will want to get a free EIN number (Employer Identification Number). An EIN number allows you to not have to use your social security number everywhere.
I want to share with you how to apply for EIN number. Applying for EIN number is not a difficult process at all.
According to the IRS website…
"This EIN is your permanent number and can be used immediately for most of your business needs, including opening a bank account, applying for business licenses, and filing a tax return by mail."
Get Free EIN Number
What I am finding is that many people don't know that you can apply for an EIN for free. Actually, I didn't know that either when I got my first one – I think I paid $45 to some company to get it.
And just today I was talking to someone who was going to be charged $80 to get one.
The good news for us all is that you can just to go the IRS website and use their online application and within about 5 minutes you will have a PDF approval letter showing your newly created EIN for your business – without spending a dime.
Get your EIN Now
Want to get one now? You won't believe how easy it is. Just follow these simple steps when applying for an EIN number…
Go to the IRS EIN page and scroll down to the bottom and click the link that says "APPLY ONLINE NOW." You will find the EIN number application.
Click the "Begin Application" button to apply for EIN number
Answer about 10-15 quick questions
That's it! You just got a free EIN number.
Note: Be warned that if you leave your computer for 15 minutes during the application process the EIN website will kick you out and you will have to start over.
After you submit your application, you will get a PDF document with your EIN. I suggest saving that you save it somewhere safe just so you don't forget it. It isn't very easy to look up your EIN number.
Once you forget it – most websites out there want to charge you to do an EIN lookup. So save yourself the hassle and don't forget it!
Apply for an EIN over the phone
If you have trouble with the online EIN application process, you can call the IRS and apply EIN over the phone at (800) 829-4933 from 7:00 a.m. to 10:00 p.m.
🚀
Free Video:
How to Build an Online Business as a Writer or Coach (The Low-Tech Way) That Creates Time and Financial Freedom
(Without Feeling Overwhelmed by Technology, Self-Doubt, or Too Many Choices)
Click Here to Watch Now