Writesonic Review: An All-in-One AI Writing Tool for Bloggers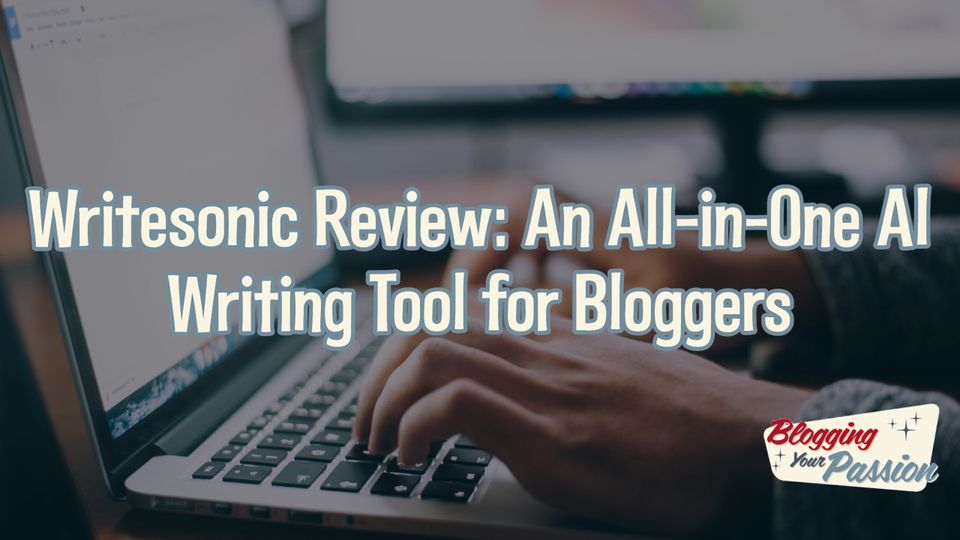 Welcome to the exciting world of Writesonic, an all-in-one AI writing tool that's changing the game in content creation.
With a user base exceeding 200,000 and powered by OpenAI's GPT-4 technology, it offers a fully customizable AI writing experience like no other.
This is not your standard ai writer; this is something more advanced.
Let's dive in!
The Genesis of Writesonic
Samanyou Garg, founded Writesonic back in 2021 with one goal - meeting his own copywriting needs.
A need that soon became a solid product for thousands around the globe seeking quality automated content generation.
Growth Beyond Expectations
In less than two years since its inception, Writesonic's growth has been nothing short of remarkable.
An article rewriter turned into an all-encompassing solution for bloggers and writers alike.
Features of Writesonic and Their AI Writing Tool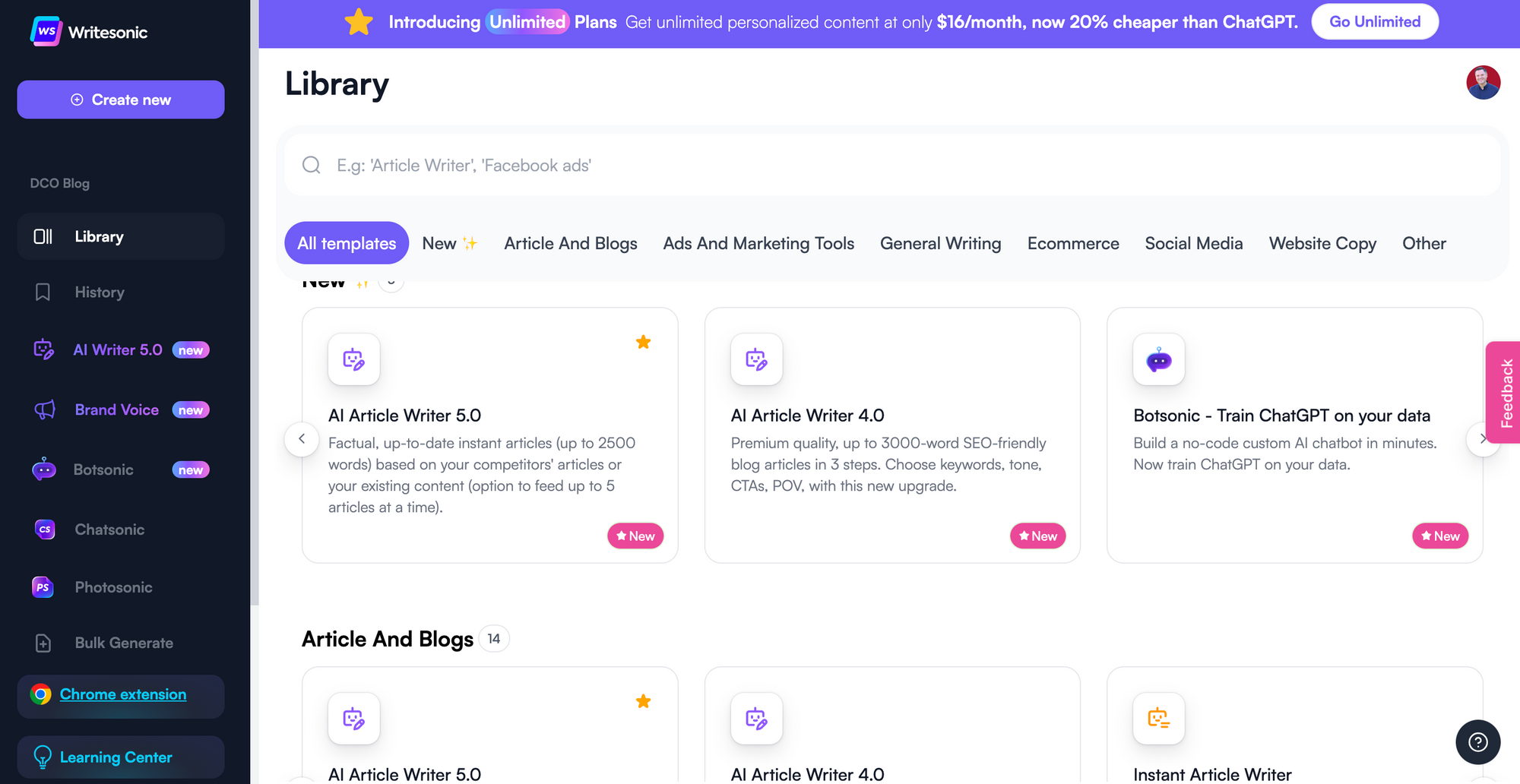 Let's embark on a journey through the user-friendly interface of Writesonic.
This all-in-one AI article writer has unique features that streamline your content writing process.
Website Content Generation: A Game Changer
No more staring at blank screens.
With Writesonic, you can generate engaging website content in minutes.
Digital Ads Copy That Converts
Say goodbye to lackluster ad copies.
Writesonic's digital ads copy feature crafts compelling copies designed for conversion.
Content Rephrasing and Expanding Made Easy
Worried about repetitive or dull sentences? Not anymore.
With this article rewriter, you get fresh perspectives without losing the essence of your writing style.
The Grammar Fixing Feature
Goodbye grammar gaffes. This nifty feature ensures error-free text every time.
Short-Form vs Long-Form Content Creation
Apart from short-form content where 'CopyAI' might be good, Writesonic excels in long-form creation too.
I also love the WriteSonic Editor. It works like a Google Doc, yet you can access the WriteSonic library of AI tools.
WriteSonic Pricing Plans Explained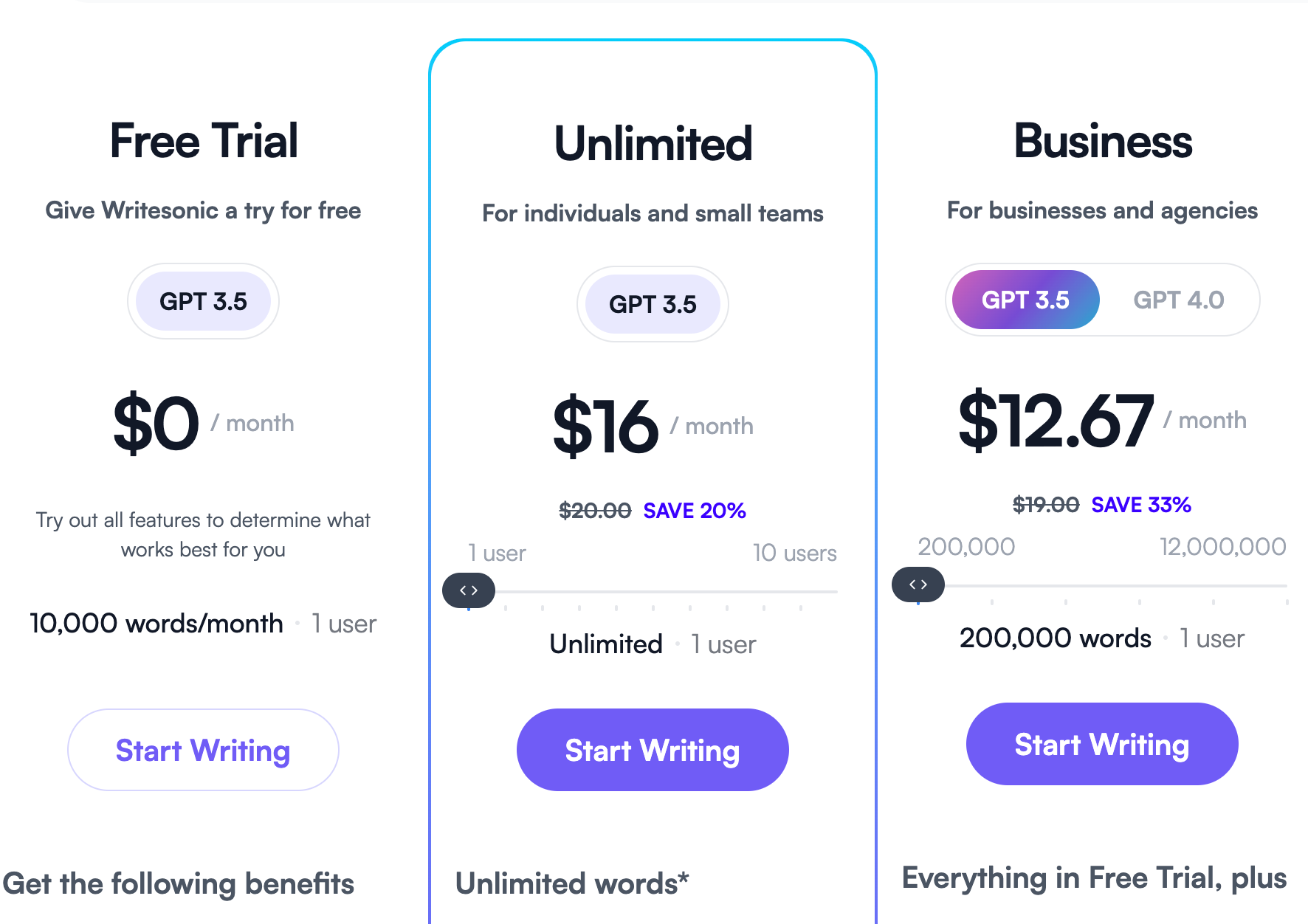 Digging into the world of AI article writers, considering cost-effectiveness is essential.
Writesonic offers flexible pricing plans, allowing you to choose your monthly word limit and control output quality.
This makes for a fully customizable AI writing experience that fits any budget.
The Free Trial Offer
To kick things off, Writesonic provides an enticing free trial offer.
You can test drive their services with 2,500 premium words at no charge.
Pricing Tiers: Starter vs Professional Plus+
Moving on from the free trial? They've got options.
Check out their starter plan if you're just starting out or have limited needs. It includes access to all basic features like blog post ideas generation and short-form content creation.
In contrast, if you want more advanced capabilities like email template generation or need a higher volume, go for professional plus+.
You get unlimited everything - templates, usage & priority support. For exact details, click this link on Writesonic Pricing Details here.
Finding a balance between affordability and functionality is key in choosing an all-in-one AI writer tool like Writesonic.
Next up let's dive into how exactly we use this powerful tool... Stay tuned.
How to Use Writesonic to Create AI Content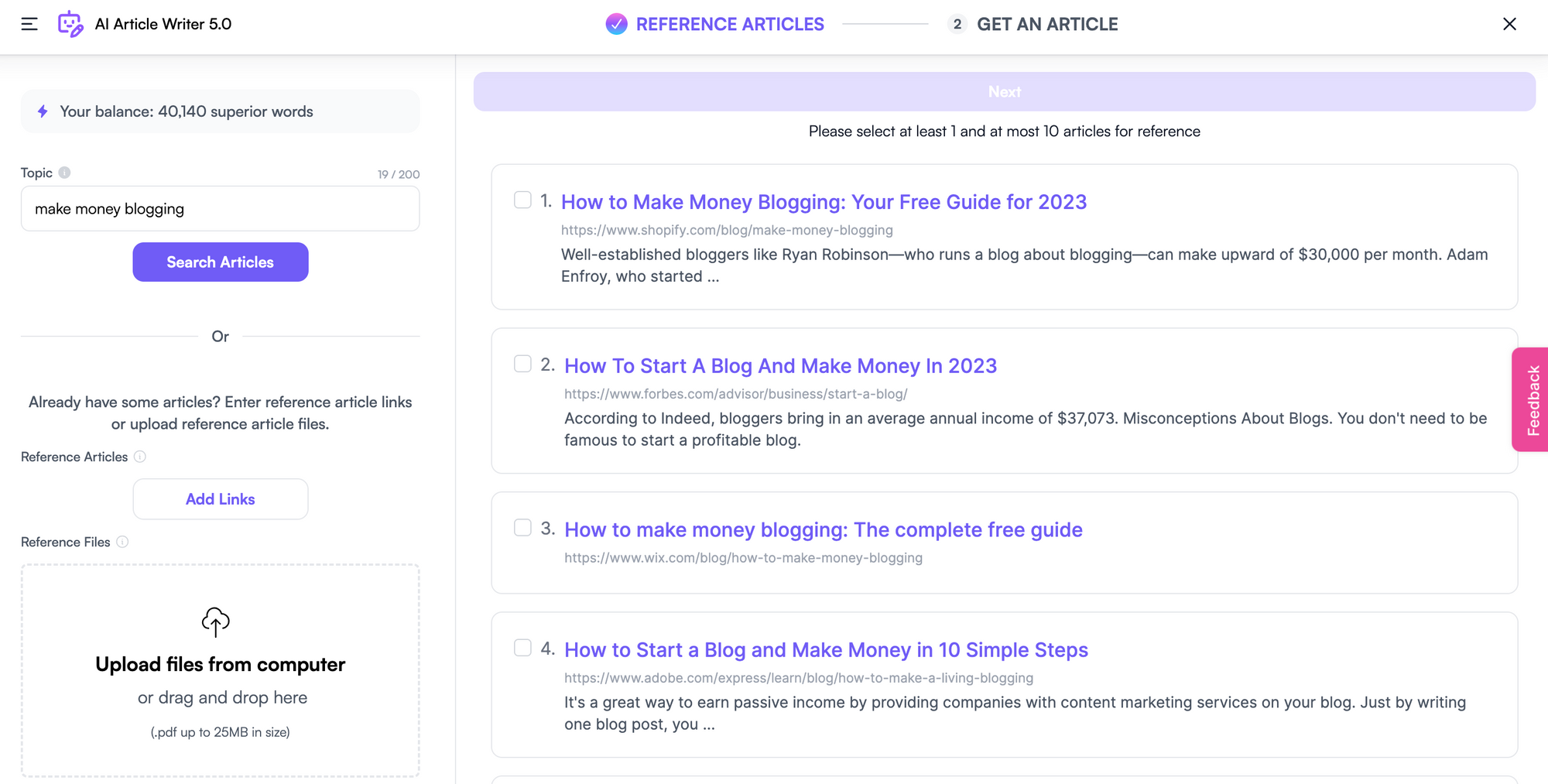 Dive right in, folks.
We're about to embark on a journey through the world of Writesonic's AI generation tool.
Kick things off by brainstorming your content ideas.
Select an appropriate template based on your content type - be it blog post, social media copy or email newsletter.
Moving onto grammar checks now.
A built-in spelling and grammar checker that ensures accuracy before you hit publish.
Plagiarism Checks in Writesonic
WriteSonic technically does not have a button to do a plagiarism check (at the time of this writing), but they claim it is built-in to the tool.
I have tested many AI content-generated texts with the plagiarism checker in Grammarly, which has passed every time.
Pros & Cons - A Balanced WriteSonic Review
All right, let's dive into this balanced Writesonic Review.
We'll cover both the good and not-so-good aspects of Writesonic.
The Pros: Quick Interface and Customizable Plans
Firstly, users rave about Writesonic's quick interface. It saves time for bloggers or writers who need to generate content on-the-go.
Besides that, it offers customizable plans catering to various writing needs. Whether you're an independent contractor or a business proprietor, there is something to suit all.
The Cons: Limited Templates For Short-Form Content
Moving onto areas where improvement could be made:
Limited templates are available when generating short-form content compared with other AI tools like CopyAI. This can sometimes limit creativity but doesn't overshadow its overall utility as a solid product.
WriteSonic can now produce long-form articles, but it is a bit inconsistent.
The latest AI Article Writer 5.0 version claims to produce long-form content of 2,000+ words. However, I found it to be a bit inconsistent.
Sometimes I get a 2,500-word blog post, and other times I get an 850-word post.
Of course, you can always send the article to the WriteSonic editor and generate more words, but I wish it was more consistent in terms of long-from output.
This unbiased view gives us clear insights into what we might expect from using Writesonic's all-in-one AI writer tool in our writing process.
Intrigued? Let's now compare how well it stacks up against its competitors next.
Comparing WriteSonic Alternatives
If you're in the AI writing sphere, chances are high that you've encountered a few other tools apart from Writesonic.
CopyAI, Rytr, and Jasper AI are just some of them.
How do these services compare?
Differentiating Features
All these platforms offer an all-in-one AI writer experience but with slight variations.
Rytr, for instance, is known for its simplicity while Jasper excels at long-form content creation.
Pricing Models Compared to Writesonic's Plans
In terms of pricing, CopyAI offers unlimited usage plans which can be attractive if your work involves heavy content generation.
Jasper, on the other hand, provides more flexible options based on word count similar to Writesonic's customizable plans.
User Experience & Usability Comparisons
The user interface varies among these platforms as well.
You might find Ryter's minimalist design appealing or prefer the feature-rich dashboard CopyAI offers.
Real-life Application - Using WriteSoinc for Social Media & Blog Posts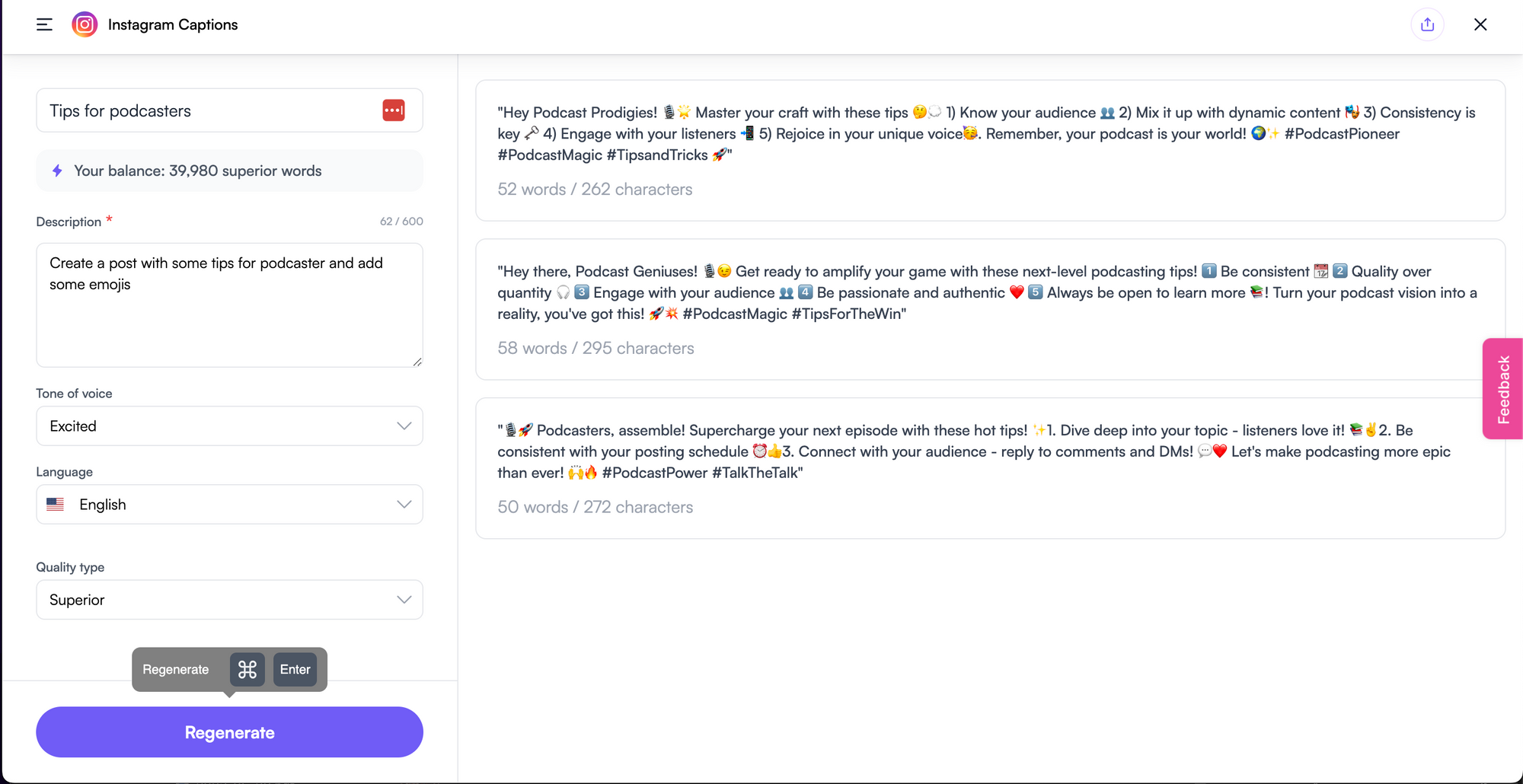 Ever wondered how to create compelling social media posts that drive engagement?
The answer lies in using AI writing tools like Writesonic.
This all-in-one AI writer transforms your brief into captivating content, ideal for any platform.
Moving from one tool or platform to another can be tedious, right? Well, not anymore. With Writesonic's seamless integration feature, managing multiple platforms becomes as easy as pie.
You might have contacted the Writesonics Facebook group before, but did you know they also offer courses on mastering AI writing terms? This could significantly improve your overall efficiency in the digital sphere.
This powerful article rewriter will be useful no matter your industry - fashion blogging or tech reviews.
FAQs in Relation to Writesonic AI Review
What is Writesonic?
Writesonic is an AI-powered writing tool that helps bloggers and content creators generate high-quality, engaging content quickly and easily. The tool is an AI writing assistant to help you with many different types of content writing.
How does Writesonic work?
Writesonic uses advanced AI algorithms to analyze your input and generate relevant and creative content. It can generate blog posts, product descriptions, AI art, and much more.
What are the main features of Writesonic?
Writesonic offers a range of features, including AI content generation, long-form content creation, working with Writesonic as a writing assistant, and creating AI-generated art.
Can I use Writesonic for long-form content?
Yes, Writesonic is designed to help you create long-form content. It can generate paragraphs, sections, and even complete articles based on the input you provide.
How good is this AI writing tool?
Writesonic's advanced AI algorithms have been trained on a wide range of data to ensure high-quality output. However, as with any AI tool, the results may vary based on the input and the specific use case.
What are the pros of using Writesonic?
The pros of using Writesonic include its ability to generate content quickly, its versatility in generating different types of content, and its user-friendly interface.
Can Writesonic generate AI art?
Yes, Writesonic can generate AI-generated art based on your input or specific instructions. It uses AI algorithms to create unique and creative artwork.
Is there a free trial available for Writesonic?
Yes, Writesonic offers a free trial for new users. You can sign up and try out the tool to see if it meets your requirements before committing to a subscription.
How reliable is Writesonic for generating AI-generated content?
Writesonic is an AI-powered tool that uses advanced algorithms to generate content. While it is generally reliable, reviewing and editing the generated content is important to ensure it meets your specific needs and requirements.
What is the price of Writesonic?
The pricing for Writesonic varies based on the subscription plan you choose. It offers different pricing tiers to cater to different user needs and requirements.
Is Writesonic good for SEO?
Writesonic's AI writing tool can generate SEO-friendly content by incorporating relevant keywords and maintaining readability.
What are the benefits of Writesonic?
Writesonic offers a user-friendly interface, customizable pricing plans, and diverse content generation features and ensures originality with plagiarism checks.
Is Jasper better than Writesonic?
Jasper and Writesonic have their strengths. Your choice depends on your specific needs, like cost-effectiveness or diversity in content types.
Final Thoughts: WriteSonic Review (Is it Worth it?)
In conclusion, this in-depth WriteSonic review for 2023 has shown just how handy this AI writing software is for bloggers.
WriteSonic is one of the most powerful AI tools on the market today. If you want to expand your blog or improve your writing efficiency, we urge you to give WriteSonic a shot.
The AI has been trained in various writing styles and topics, far surpassing the capabilities of the popular AI Article Writer 3.0.
With this new AI platform, not only can you obtain perfectly curated copy, but you also get a whole lot of AI-powered tools at your disposal, from AI templates to an AI chat assistant.
WriteSonic is pretty robust and user-friendly, making it one of the most popular AI writing tools.
WriteSonic didn't disappoint when it came to generating unique and engaging content.
From our honest review, we can say that this AI content-writing tool is top-of-the-line. WriteSonic also provides features like AI art and images to enhance your blog aesthetics.
With the help of AI, you can even create AI art to boost the visual appeal of your blog.
All in all, WriteSonic is a powerful AI that can help alleviate the pressures of content creation.
With its unique AI capabilities and perks like a free AI trial and custom AI development, it's definitely worth your time to test WriteSonic.
And hey, who knows, you may just find that WriteSonic would become your go-to AI assistant for all your blogging needs.
After our review of WriteSonic and an extensive test of the AI, we recommend trying WriteSonic to test its AI content generator.
This advanced tool helps to automate the writing process, resulting in time-savings and improved content quality. With a passing AI grade and the AI Article Writer 4.0 in its arsenal, WriteSonic is an AI that's carved out a unique spot in the world of AI copywriting.
WriteSonic can't do it all for you, but it can certainly lend a helping hand.