How to Systematize Your Blog for Success [Podcast]
Do you constantly feel scattered in your blogging? Are you frustrated by the fact that things are being left undone? Do you often skip steps or forget how to do certain tasks for your blog? Developing simple checklists and systems for your blog just might be the answer. About 6 months ago, I began t
Do you constantly feel scattered in your blogging?
Are you frustrated by the fact that things are being left undone?
Do you often skip steps or forget how to do certain tasks for your blog?
Developing simple checklists and systems for your blog just might be the answer.
About 6 months ago, I began to see a real need to document "everything" I was doing in my business. I'm not a detail-oriented person so this was a challenge for me.
I use to cherish the fact that I was a Creative and being a bit messy was part of producing great art. However, as it has been said: "Success leaves clues." A common trait among many successful entrepreneurs is their love affair with systematizing their business.
For many people, it all just seems so overwhelming. You are probably working a full-time job, and trying to figure out how to build a blog on the side.
I want to encourage you to begin the process of developing repeatable systems for your blog. Even if the system is not perfect, write down the steps. You can't improve it until you document it.
"Create blog checklists for repeatable tasks. You can't improve it until you document it."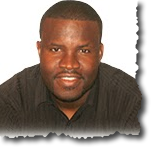 In this episode of the Blogging Your Passion podcast, I interview Owen McGab Enaohwo. He is a successful entrepreneur who manages multiple businesses. His most recent project is an online software called Sweet Process.
I've been using Sweet Process as a way to document all the different repeatable tasks in my online business. I love the tool so much that I wanted to interview Owen and learn more from him about the importance of documenting systems for your blog or business.
Have a listen about how to systematize your blog and get started with building your own checklists.
One more thing, be sure to listen all the way to the end. Owen offers a special 28 day trial of SweetProcess.com that is only available to Blogging Your Passion listeners. You won't find this offer on his site.
[spp-player]
To subscribe to the podcast
Here are a few questions I asked Owen during our interview:
What are some of the reasons your blog or business needs to be systematized?
Why should you document procedures for your blog or business in order to systematize it?
What is the first thing the listener should do to get started with documenting procedures for their online business?
Can you give a few reasons as to why documenting processes for your business is actually profitable?
What is SweetProcess.com and how does it work?
Question: Have you ever taken the time to create your own checklists or systems for the things you are doing with your blog? If so, how has it helped?