How to Make Money as a Travel Blogger: The Secret Blueprint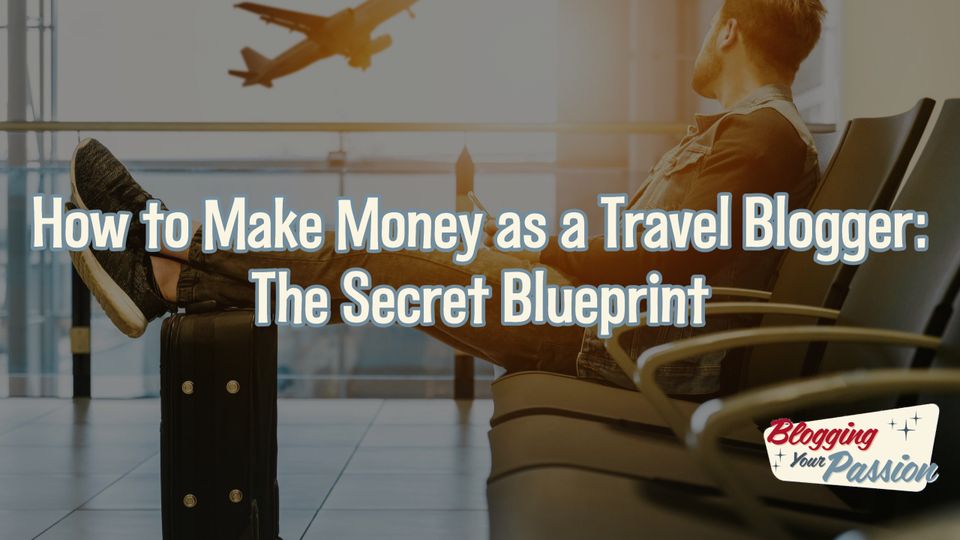 Figuring out how to make money as a travel blogger is something many people ponder who aspire to monetize their love of globe-trotting.
The journey toward how to make money as a travel blogger can be both exciting and challenging, but with the right strategies, you can unlock numerous opportunities to monetize your travel blog.
In this step-by-step guide, we will delve deep into various aspects of making money from your travel blogging efforts.
From utilizing ad networks like Mediavine and SHE Media for monetization to discovering high-converting affiliate marketing opportunities within the travel industry - we've got you covered.
Beyond these income streams, learn how partnering with brands and destinations can lead to lucrative deals while offering valuable skills within industry circles helps establish your authority. By the end of this guide, you'll know the ins and outs of how to make money as a travel blogger.
We'll also discuss focusing on niche topics within the travel industry for better content creation and investing in personal growth through recommended resources and outsourcing strategies.
Embark on this insightful journey with us as we unravel the secrets behind how to make money as a travel blogger while staying true to your wanderlust spirit!
Are you one of the many travel bloggers out there wondering how to make money travel blogging?
You're not alone.
Many travel bloggers earn money in a variety of ways, and you can too. Here are some tips to help you turn your travel blog into a successful travel blog that earns you money.
Pick a Travel Blogging Niche
If you're thinking about starting a travel blog, the first step is to pick your niche.
This will help define your content and audience, making it easier for you to create engaging posts that resonate with readers.
15 Popular Travel Blog Niches to Explore in 2023
Budget travel: Sharing tips on how to save money while traveling.
Luxury travel: Focusing on high-end experiences and destinations.
Solo travel: Catering to those who prefer solo adventures.
Remote work/digital nomad travel: Writing about working remotely from different locations around the world.
Female travel: Targeting female travelers specifically, covering topics like safety and empowerment on the road.
Backpacking: Focusing on backpackers' needs, including budget-friendly accommodation options, transportation methods, and more.
Road Trips: Covering everything related to hitting the open road, including RVs or van life.
Camping: Talking all things camping, from gear reviews to campsite recommendations.
Hiking & Trekking: Giving insights into hiking trails worldwide as well as providing information about trekking essentials.
Diving & Snorkeling: Discussing diving sites worldwide and snorkeling opportunities along with equipment guides and more.
National parks: Showcasing national parks and providing information about hiking trails, camping options, and more.
Traveling for work: Covering topics like business travel tips and tricks.
Food-centric travel: Exploring different cuisines around the world and recommending restaurants to try.
Outdoor adventure travel: Focusing on activities like rock climbing, kayaking, or skiing in various locations around the world.
Tourist Attractions: Giving insights into famous tourist attractions worldwide as well as providing information about ticket booking, timings, and more.
Cruise Travel: Focusing on everything related to cruising, including cruise line reviews, port recommendations, and more.
The key is to pick a niche that you're passionate about and can write engaging content consistently.
Remember that your blog should be unique - even if there are already other bloggers covering similar niches.
Make sure you add value by sharing your personal experiences along with useful tips for travelers. You could also consider collaborating with other bloggers or influencers within your niche to grow your audience further.
1. Start Making Money Blogging with Affiliate Marketing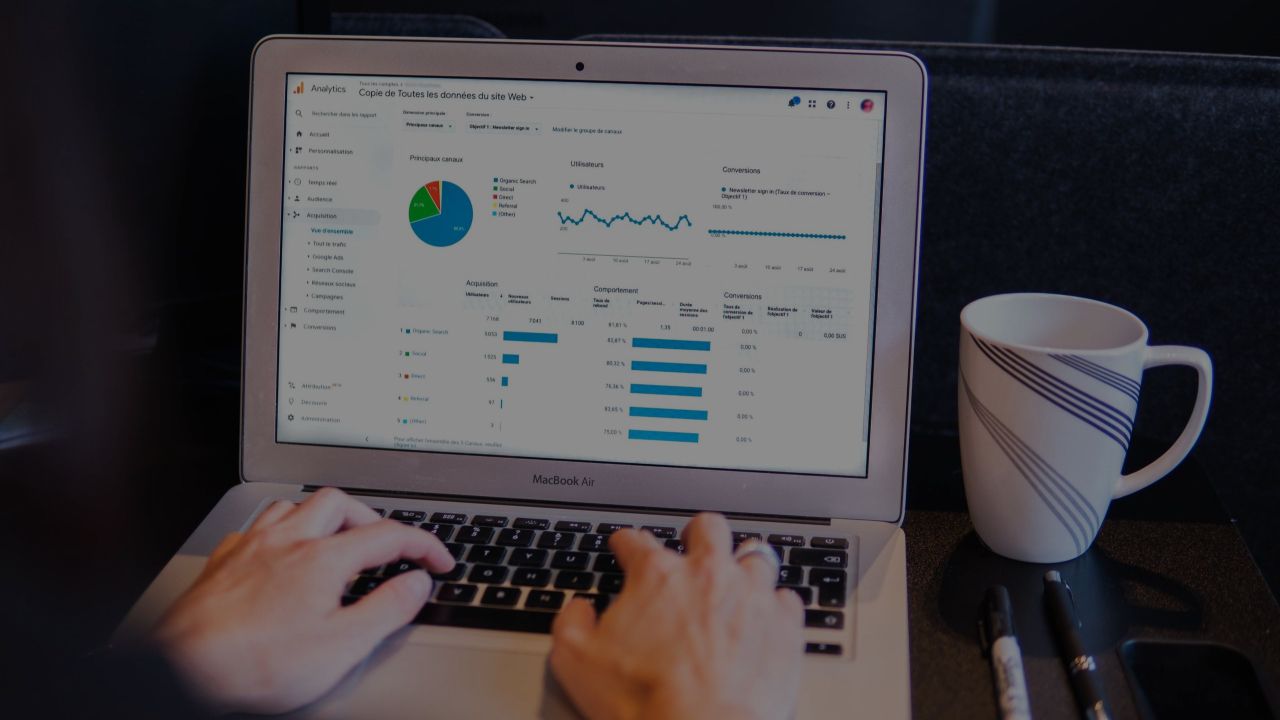 Affiliate marketing is one of the most popular ways that travel bloggers make money. By promoting travel products on your blog, you can earn a commission on any sales that come from your affiliate links.
Some travel bloggers make thousands of dollars a month just from affiliate income.
Here is a list of some of the best affiliate programs that travel bloggers can benefit from:
Amazon Associates: This is an all-around good choice due to Amazon's vast product range. It is especially useful for travel bloggers who review travel gear or books.
Booking.com: This platform is popular among travel bloggers due to its wide range of accommodations around the world. It also offers a decent commission structure.
Expedia Affiliate Program: This program allows you to earn money by promoting flights, hotels, and travel packages.
TripAdvisor Affiliate Program: With the help of this program, you can earn commission by directing your readers to reviews and then onwards to booking sites.
World Nomads Travel Insurance: World Nomads offers a popular travel insurance product that's often recommended by travelers. Their affiliate program offers competitive commission rates.
Skyscanner Affiliate Program: Skyscanner allows you to promote flights, hotels, and car rentals, providing a good option for travel bloggers covering a range of travel needs.
Airbnb Referral Program: Although it's technically a referral program, it can act much like an affiliate program. You earn credits when new users you refer complete a stay or host a guest.
Agoda Affiliate Program: Agoda is particularly strong in the Asian market, and offers generous commission rates.
Lonely Planet Affiliate Program: If your audience is interested in travel guides and books, this program can be a great fit.
CJ Affiliate (formerly Commission Junction): CJ Affiliate is a massive affiliate network with a number of travel-related companies, such as IHG and Hotwire.
These affiliate programs offer a range of products and services that could be relevant to your readers. Keep in mind the interests and needs of your audience when choosing which programs to join.
2. Get Sponsored Posts and Content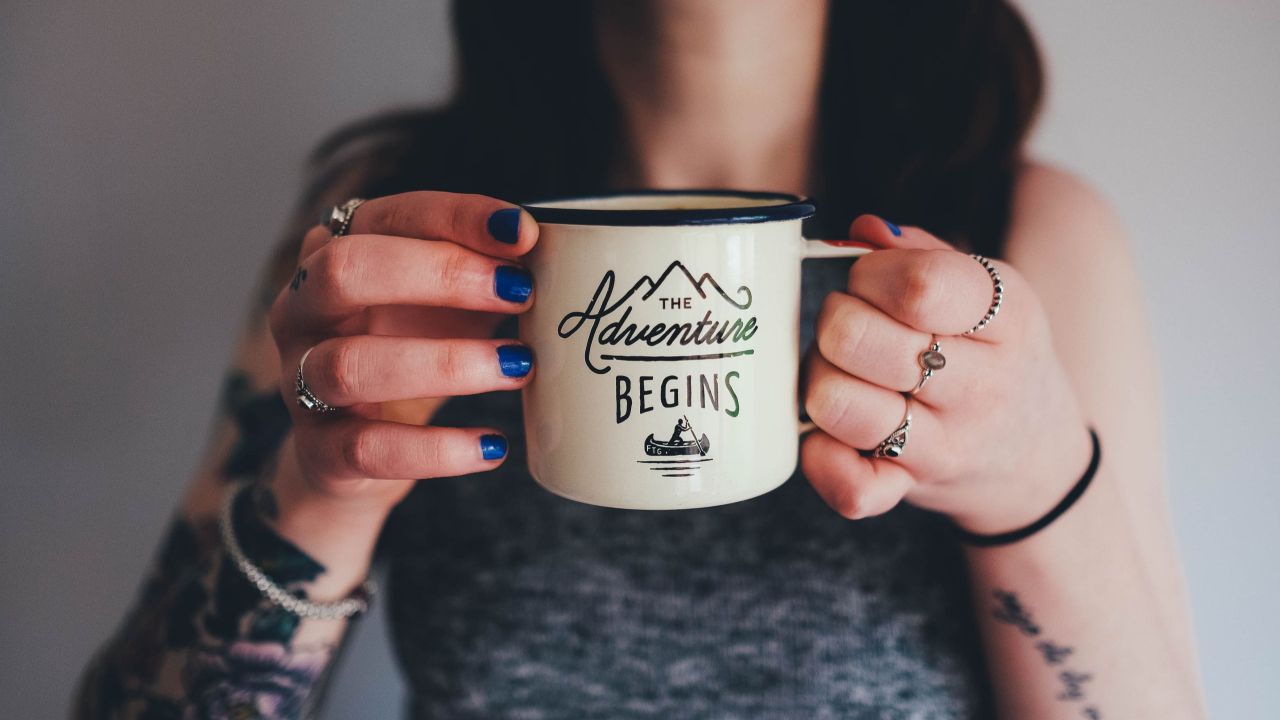 Another way to make money as a travel blogger is by getting sponsored posts and content. Press partnerships with tourism boards, travel websites, and other companies will pay you to create content that promotes their products or services.
You can also get paid trips and other perks in exchange for writing about your experiences.
Here's a list of some of the best platforms where travel bloggers can find sponsored posts and content opportunities:
Upfluence: This platform connects influencers, including travel bloggers, with brands looking to promote their products or services.
IZEA: IZEA is a marketplace that links up bloggers with businesses that are looking to promote their products or services. You can create a profile and wait for companies to reach out or apply for specific campaigns.
AspireIQ (formerly Revfluence): AspireIQ is a platform that connects influencers with brands. They have a variety of opportunities in different niches, including travel.
Collective Bias: This influencer marketing company connects brands with bloggers for sponsored posts. They often work with larger brands and have a variety of opportunities available.
Fohr: Fohr connects influencers, including travel bloggers, with brands looking for partnerships. They also offer a platform that helps bloggers grow their audience and improve their content.
TapInfluence: TapInfluence is an influencer marketing platform that allows brands and influencers to connect and collaborate on sponsored content.
Webfluential: This platform links influencers with brands looking for marketing opportunities. It allows you to set your own rates and negotiate directly with brands.
Channel Pages: This platform is for YouTube influencers. You can connect with other YouTubers for collaborations or with brands for partnerships.
Tomoson: This is another influencer marketing platform where bloggers can find opportunities for sponsored posts and product reviews.
Socialix: Socialix is an influencer marketing platform that connects bloggers and influencers with brands for partnerships.
Remember to carefully read the terms and conditions of each platform and each sponsored post opportunity. It's also important to disclose any sponsored content to your audience, as this is both a legal requirement in many places and a good practice to maintain trust with your readers.
3. Sell Ad Space on Your Blog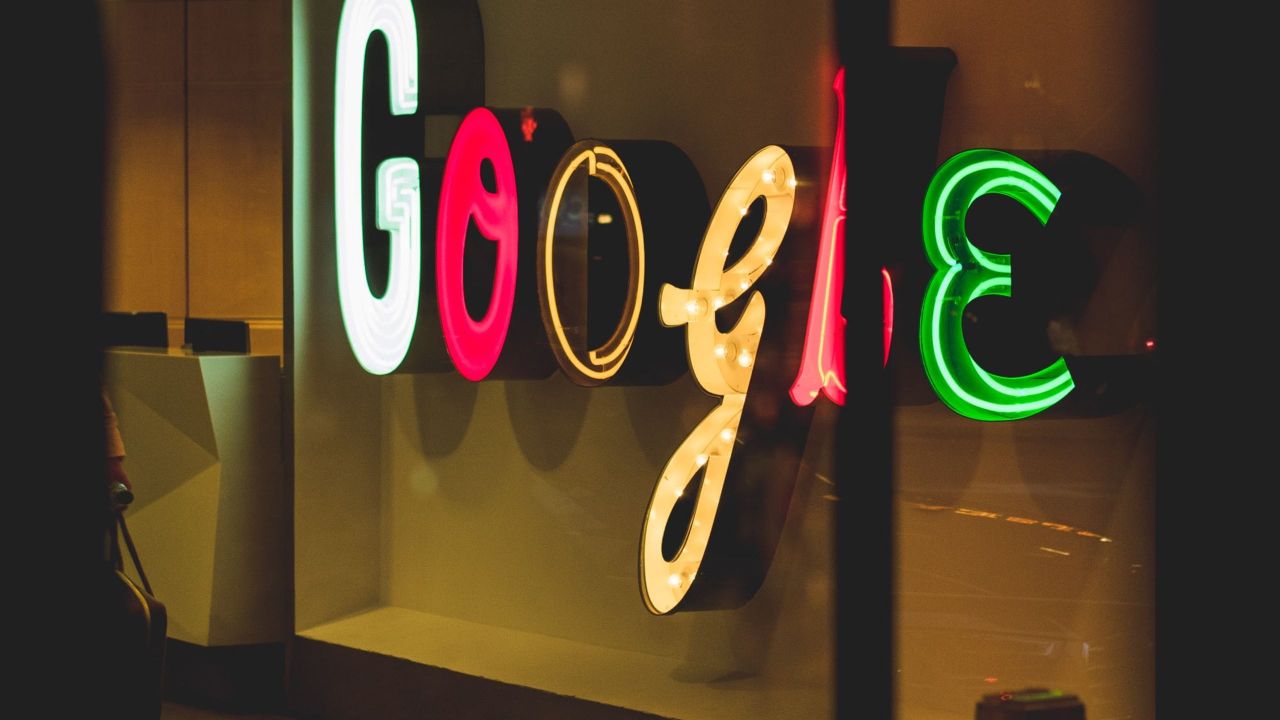 If you have a successful travel blog, you can earn revenue by selling ad space.
You can put ads on your blog and earn money every time someone clicks on them. Google AdSense is a popular option for travel bloggers looking to monetize their blogs.
Here's a list of the best ad networks for blogger:
Google AdSense: This is one of the most popular ad networks due to its high level of reliability and wide reach. It offers a variety of ad formats and allows you to customize ads to better fit your blog's aesthetic.
Ezoic: Ezoic uses artificial intelligence to optimize your ad placements and maximize revenue. They also provide access to a suite of tools that can help improve site speed and SEO.
Mediavine: Mediavine is known for their excellent customer support and high-quality ads. They require a minimum of 50,000 sessions per month, which makes it suitable for more established blogs.
Monumetric: This ad network offers flexible plans based on your blog's traffic, with the lowest tier starting at 10,000 monthly sessions. They require a setup fee, but they can provide a high level of customization and support.
AdThrive: AdThrive boasts some of the industry's highest CPMs and is known for their excellent customer service. To qualify, you need to have at least 100,000 monthly page views and the majority of your traffic must come from the US.
Infolinks: Infolinks provides a variety of unique ad types, such as in-text ads, which can be a good option for bloggers looking to monetize without the use of traditional banner ads.
PropellerAds: This is a good option for bloggers who have more international traffic, as PropellerAds has a wide global reach.
Remember, when choosing an ad network, you should consider factors such as your monthly traffic, the geographic location of your audience, the ad network's payout rates, and the quality and relevance of their ads to your audience.
4. Develop Your Own Products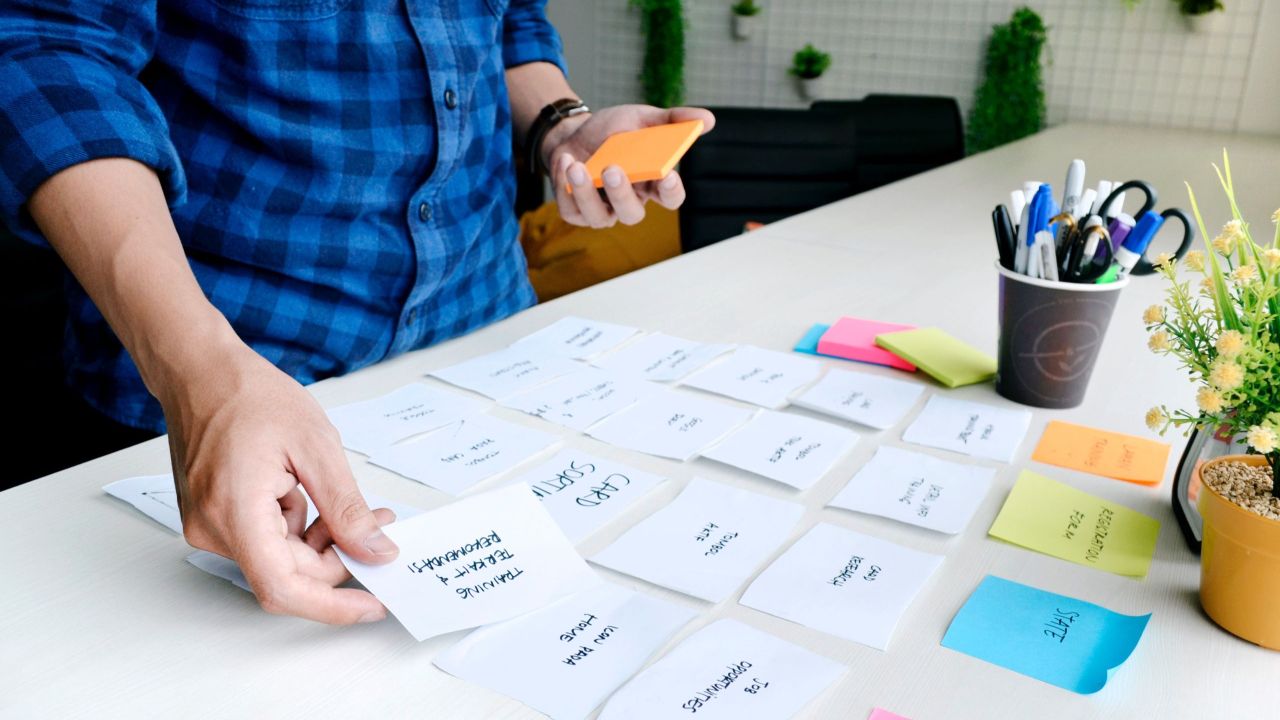 Developing and selling your own products can be a fantastic way to monetize your travel blog. This approach allows you to create something once and sell it multiple times, generating passive income for your blog.
One lucrative option is the creation and sale of digital products. These include ebooks, online courses, videos, photos, and more.
Digital courses are perhaps one of the most profitable digital products you can create. They allow you to delve deep into a subject and provide comprehensive training on a particular topic.
This could be anything from "How to travel on a budget" to "Starting a successful travel blog". Platforms like Teachable or Kajabi can help you host and sell your course with minimal technical hassle.
Ebooks are another excellent digital product to consider. We've been selling ebooks for years and have made thousands of dollars doing it. These could be travel guides for specific destinations, tips for cheap travel, food guides, and more.
The key is to identify a topic that resonates with your audience and provide valuable information that's worth the investment.
Remember, the quality of your product is crucial to its success. Whatever you choose to create, ensure it provides significant value to your customers.
By doing so, you'll not only generate income but also build stronger relationships with your audience and enhance your blog's credibility.
5. Become a Freelance Writer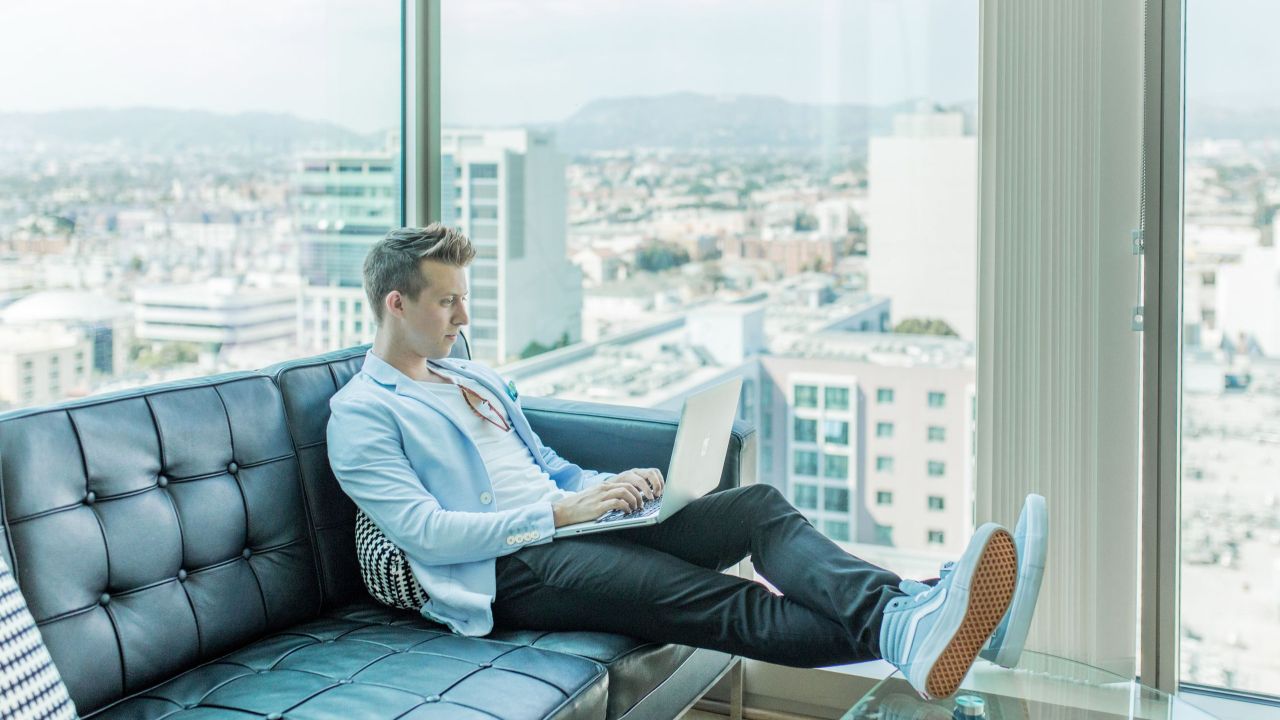 Yet another route to financial success as a travel blogger is to branch out into freelance writing. By sharing your travel insights, experiences, and expertise with a wider audience through other publications, you can not only earn money but also drive more traffic to your own blog.
One such platform for freelance writing is Matador Network. As one of the largest travel blogs in the industry, they offer $50 per article, along with the bonus of your work being showcased to a massive audience.
Moreover, they occasionally offer press trip opportunities for travel bloggers. This means you can get paid to travel and write, making it a win-win scenario!
Freelance writing not only diversifies your income but also helps you build your portfolio and credibility as a travel expert.
However, remember that each platform has its own writing guidelines and audience preferences. So, before you start pitching or writing, be sure to familiarize yourself with the publication's style and requirements.
6. Sell Merch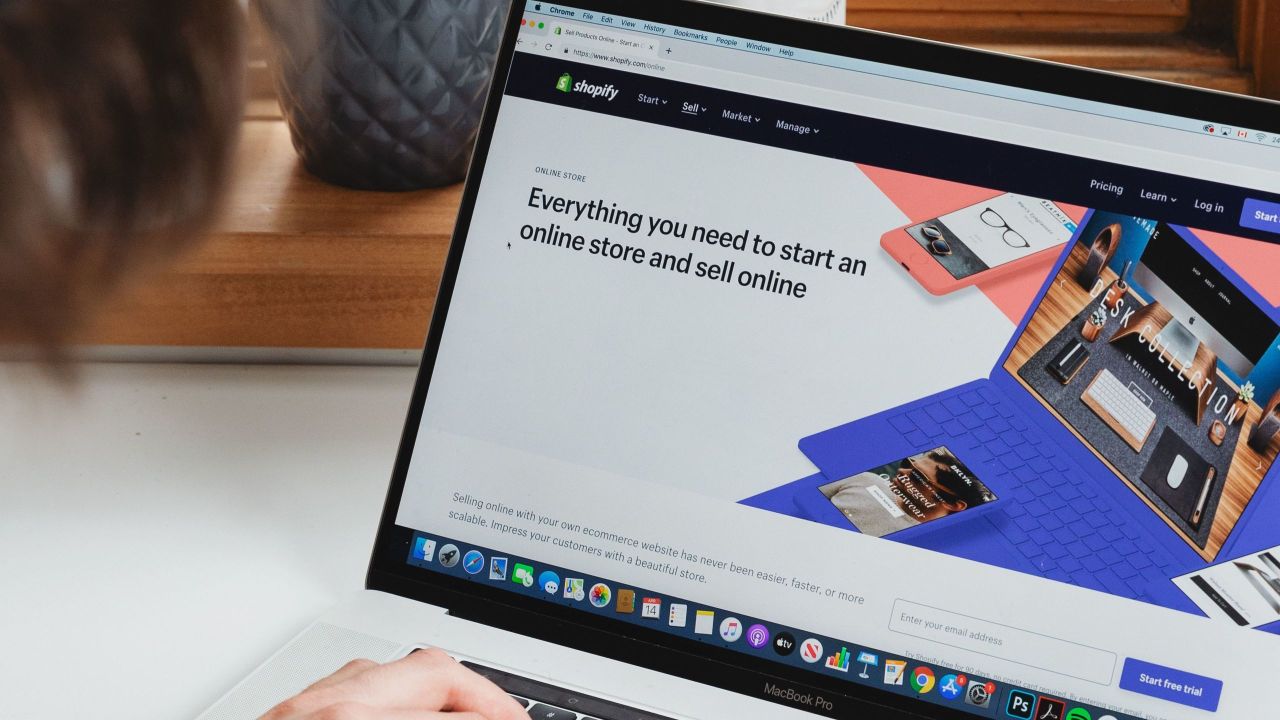 An often-overlooked but potentially profitable way to monetize your travel blog is by selling merchandise or "merch".
These could be tangible products like T-shirts, hats, phone cases, or even prints of your travel photographs.
👍
Pro Tip:
The best place to get started is
Shopify.com
. They make it super easy to open an online store fast.
However, selling physical merchandise comes with its own set of challenges compared to digital products. You'll have to manage inventory, shipping, customer returns, and manufacturer defects.
Furthermore, you may need to invest some initial capital to get your merch line off the ground.
When it comes to merch, T-shirts are perhaps the most popular and profitable items. But instead of just printing your brand name or logo on them, get creative.
Consider designs that feature fun travel quotes, cool travel illustrations, or funny travel jokes. The key is to offer something unique and appealing that resonates with your audience's love for travel.
Remember, the merch you sell is a reflection of your brand, so ensure it aligns with your blog's ethos and style.
Offering high-quality items that your audience will love can not only generate revenue but also help promote your blog when your readers use or wear your products.
7. Sell Your Travel Photos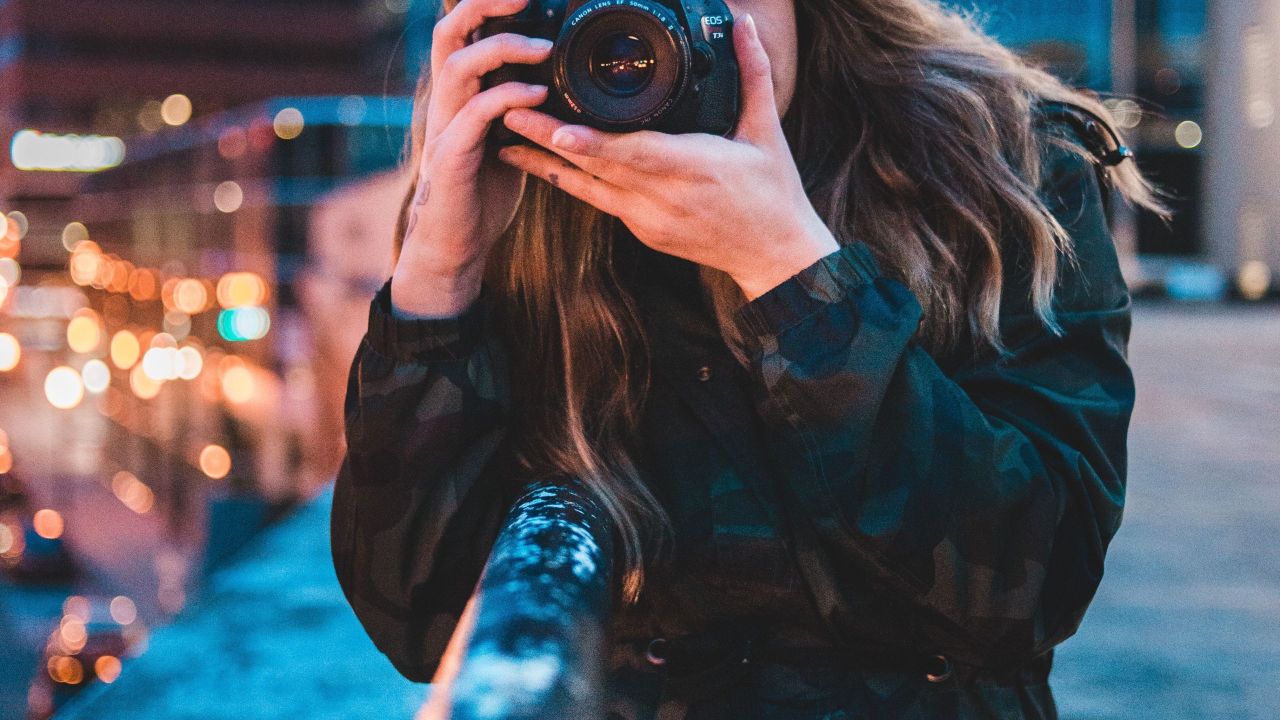 Travel blogging often goes hand-in-hand with photography.
Stunning visuals of exotic locations, intriguing cultures, and mouth-watering cuisines play a significant role in attracting and retaining your blog audience.
If you're a skilled photographer, why not monetize these captivating images?
Selling your travel photographs can be a lucrative revenue stream. As a travel blogger, you're already snapping tons of photos for your blog posts and social media.
So why not make them work even harder for you? One convenient method to sell your photos online is by using the Sell Media plugin on your WordPress website.
It's a free tool that simplifies the process of selling images directly from your blog.
Social media platforms are another excellent avenue for showcasing your photography skills.
High-quality and engaging posts can grow your blog readership and catch the attention of potential buyers. You might even attract the attention of brands or organizations, leading to paid gigs or long-term partnerships.
Keep in mind, though, that the market for stock photography is competitive.
To stand out, focus on capturing unique perspectives, lesser-known destinations, or niche travel experiences.
Remember, your photographs should tell a story – one that aligns with your blog and captivates your audience.
8. Attend Industry Events and Promote Companies
One of the best ways to make money as a travel blogger is by attending industry events and promoting companies.
By creating content and social media posts about the event or company, you can earn money and build relationships with potential sponsors.
9. Use Good SEO Practices
Good SEO practice is essential for any blogger looking to make money. Writing content consistently can be a great way to create demand for your products and services.
By optimizing your blog posts for search engines, you can attract more traffic to your blog and increase your chances of earning money through affiliate programs, ad revenue, and sponsored content.
Start earning money with your travel blog today. With these tips and a little creativity, you'll earn revenue and turn your travel blog into a successful business.
How to Make Money as a Travel Blogger
If you're passionate about travel and love to write, becoming a travel blogger can be a dream come true. Not only do you get to share your experiences with others, but you can also make money while doing it.
Here are some more tips on how to make money as a travel blogger:
Start a travel blog: The first step to make money blogging as a travel blogger is to start a blog. Choose a name that reflects your niche and start creating content.
Use good SEO practices: To attract readers and potential sponsors, it's important to use good SEO practices. Use keywords like "travel bloggers," "make money travel blogging," and "travel blogging" throughout your blog posts.
Create quality content: To keep readers coming back, it's important to create quality content. Write in an active voice and include plenty of photos and videos.
Promote companies: One way to make money as a travel blogger is to promote companies. Attend industry events and create content that promotes travel products and services.
Use affiliate marketing: Affiliate marketing is another way to make money as a travel blogger. Include affiliate links in your blog posts and social media posts to earn revenue.
Sell ad space: Selling ad space on your blog is another way to make money. Use Google AdSense or other ad networks to place ads on your site.
Partner with tourism boards: Tourism boards often sponsor travel bloggers to promote their destinations. Reach out to tourism boards and offer to create sponsored content or attend press trips.
By following these tips, you can start earning money as a travel blogger today. Whether it's through affiliate income, sponsored posts, or selling ad space, there are many ways to monetize your travel blog.
So start creating content, promoting companies, and building your travel niche today.
Partnering with Brands and Destinations
Collaborating with brands or tourism boards can be highly lucrative for travel bloggers, as partnerships typically pay between $2500-$10k per campaign depending on factors such as reach, audience size, and influence.
Building successful relationships involves showcasing valuable skills sought after within industry circles, including social media management or Google Analytics expertise.
Approaching Brands that Align with Your Niche Audience
To start partnering with brands and destinations, follow these practical steps:
Identify companies that align well with your blog's niche and target audience.
Create a professional media kit highlighting your blog's statistics, demographics, past collaborations, testimonials from previous partners, and contact information.
Research the company's marketing department contacts through their website or LinkedIn profiles.
Craft personalized outreach emails to introduce yourself and propose collaboration ideas based on the brand's goals. Attach your media kit to the email.
Follow up if you haven't heard back within two weeks of sending an initial email.
Negotiating Partnership Deals Effectively
Negotiation is crucial when working out partnership deals. Keep these tips in mind:
Determine your value by considering factors like traffic numbers, engagement rates on social media posts (Socialbakers can help), domain authority, and past successful partnerships.
Be transparent about your expectations for compensation, whether it's monetary payment, free products or services, or a combination of both.
Communicate the benefits that the brand will receive from partnering with you. This can include exposure to your audience through blog posts, social media promotion, email marketing campaigns, or even creating content for their website.
Maintain professionalism throughout negotiations by being responsive and respectful in all communications.
In addition to these steps, attending industry events like travel conferences (TBEX, for example) can help you network with potential partners face-to-face.
Building relationships within the travel industry is essential to securing lucrative partnerships that will boost your income as a travel blogger.
💡
Key Takeaway: Travel bloggers can make money by partnering with brands and destinations, which typically pay between $2500-$10k per campaign. To do this, they should identify companies that align well with their blog's niche and target audience, create a professional media kit highlighting their statistics and demographics, research the company's marketing department contacts through their website or LinkedIn profiles, craft personalized outreach emails to introduce themselves and propose collaboration ideas based on the brand's goals.
Focusing On Niche Topics And SEO Optimization
To maximize your success as a travel blogger, it's essential to concentrate on one topic at a time while creating long-form content packed with useful information optimized for search engines (SEO).
This approach helps you stand out in the competitive world of travel blogging and ensures that your website meets Google's Core Web Vitals requirements.
Researching Keywords Relevant to Specific Topics
Begin by identifying keywords relevant to your chosen niche or specific topics within the travel industry. Use tools like Ahrefs Keyword Explorer, Moz Keyword Explorer, or Google Ads Keyword Planner to find high-volume, low-competition phrases that potential readers are searching for online.
Incorporate these keywords naturally into your blog posts and meta tags without overstuffing them.
Implementing On-Page and Off-Page SEO Techniques
On-page SEO:
Create informative, engaging content tailored toward your target audience.
Add descriptive alt text to images related to the post's subject matter.
Optimize title tags and meta descriptions using targeted keywords.
Incorporate header tags (H1-H6) appropriately throughout each article for better readability and keyword targeting purposes.
Link to relevant internal and external resources using anchor text that accurately describes the linked content.
Off-page SEO:
Build legitimate backlinks from authoritative websites within your niche through guest posting or collaboration opportunities.
Produce content that can be shared on social media sites such as Facebook, Twitter, Pinterest, and Instagram to enhance visibility and draw more people back to your blog.
Engage with other travel bloggers by commenting on their posts or participating in online forums related to your niche. This can help establish relationships and create potential link-building opportunities.
In addition to these strategies, ensure that your website is mobile-friendly and loads quickly.
Utilize tools such as Google's PageSpeed Insights or GTmetrix for performance analysis. By focusing on a specific topic while implementing effective SEO practices, you'll be well on your way toward building a successful travel blog today.
💡
Key Takeaway: To make money as a travel blogger, focus on niche topics and optimize your content for search engines. Research relevant keywords, implement on-page and off-page SEO techniques, build backlinks from authoritative websites within your niche, create shareable content for social media platforms to increase visibility, and engage with other travel bloggers by commenting or participating in online forums related to your niche.
Investing in Personal Growth and Outsourcing Tasks
To achieve success as a travel blogger, it's essential to invest in your personal growth.
This can be done by attending industry events, and reading books related to travel marketing, management, writing, or history. Continuous learning will help you stay updated with the latest trends and strategies.
Identifying Areas of Personal Development for Success
Attend conferences like TBEX to network with other bloggers and learn from experts.
Subscribe to newsletters from successful travel blogs such as Nomadic Matt, which shares valuable insights on making money through blogging.
Taking online courses focused on SEO optimization, content creation, social media marketing, or photography skills can significantly improve your blog's performance.
Finding Reliable Freelancers to Delegate Time-consuming Tasks
If you want to scale your blog effectively while focusing on the revenue streams that matter most, consider outsourcing tasks when necessary.
Hire freelance writers from platforms like Upwork or Fiverr to create high-quality content optimized for good SEO practice.
👍
Pro Tip:
To create better content faster, use a long-form blog writing AI tool like
ContentAtScale.ai
.
Ensure they understand the importance of incorporating relevant keywords into their work without compromising readability.
FAQs in Relation to How to Make Money as a Travel Blogger
What is a Travel Blog?
A travel blog is a website that provides information and inspiration for travelers.
It can be written by an individual or a group of people who share their experiences, tips, and recommendations on various destinations around the world.
The main purpose of a travel blog is to provide valuable content to its readers.
This includes information about different cultures, customs, food, accommodations, activities, and more.
A good travel blog should also aim to inspire its audience to explore new places and have unique experiences.
What is a Travel Blogger?
A travel blogger is an individual who shares their travel experiences, insights, and recommendations through an online platform, typically a blog or social media channels.
They document their journeys, capturing the essence of destinations through photographs, videos, and written content.
Travel bloggers often offer practical advice, itineraries, and tips to inspire and guide others who are interested in exploring new places.
They may focus on specific niches, such as budget travel, luxury travel, adventure travel, or family travel.
With their firsthand experiences and storytelling skills, travel bloggers play a crucial role in inspiring wanderlust and providing valuable information to fellow travelers around the world.
How Do Travel Bloggers Make Money?
Travel bloggers make money through various methods, such as:
Affiliate Marketing: By promoting products or services related to travel through affiliate links in their posts.
Sponsored Posts/Content: Companies pay bloggers to write sponsored posts or create content featuring their product/service.
Paid Trips: Tourism boards may invite bloggers on press trips where they get paid for creating content about the destination they visited.
Selling Ad Space: By putting ads on their site, which generates revenue when clicked upon by visitors.
Tips for Creating Successful Travel Blogs
If you want your travel blog to be successful, here are some tips you should consider:
Create high-quality content that resonates with your target audience.
Become active on social media platforms like Instagram and Twitter so that you can promote your work effectively.
Attend industry events if possible because they will help you network with other bloggers and companies in the travel niche.
Another important tip is to optimize your content for SEO by using good SEO practices, such as including relevant keywords, meta descriptions, and alt tags for images.
Can You Make Money as a Travel Blogger?
Yes, you can make money as a travel blogger through various methods such as ad networks, affiliate marketing, partnering with brands and destinations, offering valuable skills within industry circles, and focusing on niche topics.
Success depends on the quality of your content, consistency in posting, and effective promotion strategies.
How Much Do Travel Bloggers Get Paid?
Travel bloggers' income varies greatly depending on factors like traffic volume, monetization methods used, partnerships secured, and overall online presence.
Some may earn just a few hundred dollars per month, while others generate six-figure incomes annually. The key is to diversify revenue streams and continuously improve your blog's performance.
How Do Beginners Make Money on Blogger?
Beginners can start making money on Blogger by first creating high-quality content that attracts readership.
Then they can monetize their blogs using Google AdSense for display ads or join affiliate programs like Amazon Associates to promote relevant products or services.
As their audience grows over time, more advanced monetization opportunities become available.
How Do Travel Vloggers Get Paid?
Travel vloggers typically earn income through:
YouTube ad revenue sharing (based on views)
Sponsored videos from brands or tourism boards interested in promoting specific destinations/products/services/experiences
Brand ambassadorship
Selling merchandise related to their channel
Patreon support from fans/subscribers
And other creative collaborations within the industry.
Conclusion
As a travel blogger, there are several ways to monetize your content and turn your passion into profit.
One way to learn how to make money as a travel blogger is by utilizing ad networks such as Mediavine or SHE Media. These networks can help you earn money by displaying ads on your blog.
Another way to monetize your blog is by promoting high-converting affiliate offers.
This involves partnering with companies that offer products or services related to travel and earning a commission for each sale made through your unique affiliate link.
You can also partner with brands and destinations in the travel industry to create sponsored content. This can include sponsored posts, social media campaigns, and press trips.
Offering valuable skills within industry circles is another way to make money as a travel blogger. You can offer services such as writing, photography, social media management, and consulting to other bloggers, brands, and destinations.
Focusing on niche topics can also help you stand out as a travel blogger and attract a dedicated audience.
By becoming an expert in a specific area, you can create valuable content that resonates with your readers and attracts brands looking to reach that audience.
Investing in personal growth through recommended resources and outsourcing strategies can also help you grow your blog and make more money.
This can include courses, coaching, and hiring freelancers to help with tasks such as writing, editing, and social media management.
Remember that building a successful blog takes time and effort.
By implementing these strategies effectively while staying true to your unique voice and style, you can create a sustainable income stream from your love of travel.
🚀
Free Video:
How to Build an Online Business as a Writer or Coach (The Low-Tech Way) That Creates Time and Financial Freedom (Without Feeling Overwhelmed by Technology, Self-Doubt, or Too Many Choices).
Click Here to Watch Now