How to Get Thumbnail Pictures on Your Home Page
Just a quick tip to share today that might be helpful to some of you. Here is a questions that we hear a lot: How can I get smaller thumbnail pictures to show up on my homepage for each blog post? Well, there is a simple way and a WordPress plugin way. The simple way … How to Get Thumbnail Pictures
Just a quick tip to share today that might be helpful to some of you. Here is a questions that we hear a lot:
How can I get smaller thumbnail pictures to show up on my homepage for each blog post?
Well, there is a simple way and a WordPress plugin way. The simple way is to have the Thesis WordPress Theme. We recommend this theme for many reasons, but it is really simple to add thumbnail pics. You can just scroll down on the "new post" page inside WordPress and place the link to your picture. See the image below for an example.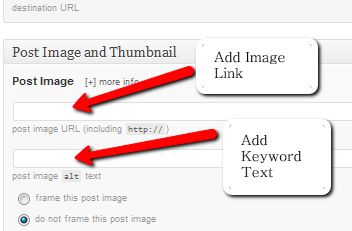 Excerpts for Thumbnails WordPress Plugin
If you do not have Thesis, another option that can work is the Excerpts for Thumbnails WordPress Plugin. This plugin will take the image that you have added to your blog post and display it nicely on the homepage with your excerpt. Here is a basic screenshot of how it works on a homepage.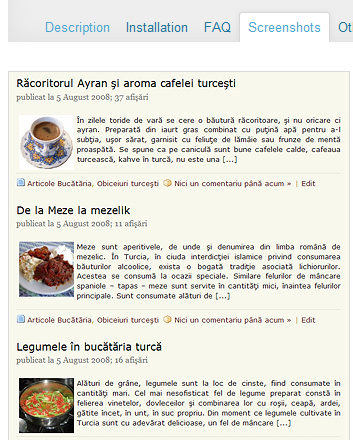 As you can see it will display the first picture in your blog post nicely on the home page for you. Just be sure to check the "Yes" option for the "apply on home" inside the settings of the Excerpts for Thumbnails Plugin. See the picture below.

Either one of these options can help your blog look more legitimate and user friendly. We all like to look at pictures and as they say pictures say 1,000 words. Hope that helps!