How To Create A Free Ebook Cover Without Photoshop
A few weeks ago Jonathan wrote about a package of professional graphics to use on your blog that you can get for less than $10. It saved my hours of time because normally I try to create a lot of those graphics myself, so I would have gladly paid a whole lot more for it.
Creating an ebook cover
Today I want to touch on a tool that I have been using a lot lately – that again has saved me a lot of time – and has helped me come up with some graphics that look a whole lot better than I could have done on my own.
The tool allows you to upload an image file and then it automatically converts it into a downloadable ebook cover for you – all in about 5 minutes.
The Free Ebook Covers
The site has 5 different covers that you can choose from that are completely free if you want.

Additionally there are about 40 other options that you can get that are only $3.95. These are just a few of the other cheap ebook cover options…
The Cheap Ebook Covers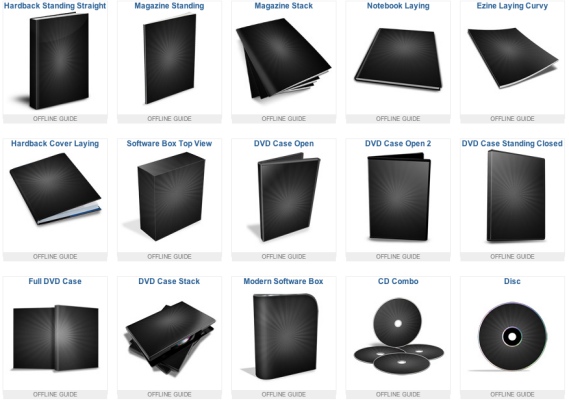 So how does it all work?
Start by going to the website – MyEcoverMaker.com. Once you get there, you can just click the link that says "Create Ecover". Once you do that the ball will be rolling.
From this point you can choose the format you would like (ebook, software, video, CD covers, etc). Next you will be asked to upload your own image or you can use some of their numerous images. Once the image is uploaded you can crop it and see how it will look as an ecover.
Once your crop is completed you can now upload additional pics or add text. The text editor actually gives you a lot of options to use a variety of fonts and has a bunch of text effects as well. I particularly like how you can drag and drop and resize images and text on the cover. They made the process pretty simple.
Once you are satisfied with the layout, just hit the "Finalize" button and it will generate your free (or cheap depending on which you choose) ebook cover. It then also gives you the option to put it on a transparent background as well.
If you go to our homepage you can see 2 of these ecovers in action. If you use the tool create an ecover go ahead and post a link in the comments so we can see your work!
🚀
Free Video:
How to Build an Online Business as a Writer or Coach (The Low-Tech Way) That Creates Time and Financial Freedom
(Without Feeling Overwhelmed by Technology, Self-Doubt, or Too Many Choices)
Click Here to Watch Now