A Simple Guide to Creating Your First Personal Life Plan
I am taking a short hiatus from writing about blogging to let you know what drives me. Just over two years ago, I did something that profoundly changed my life. It gave me purpose, focus, direction and guidance. It helped me to create balance, use my gifts, and think through the important, yet negle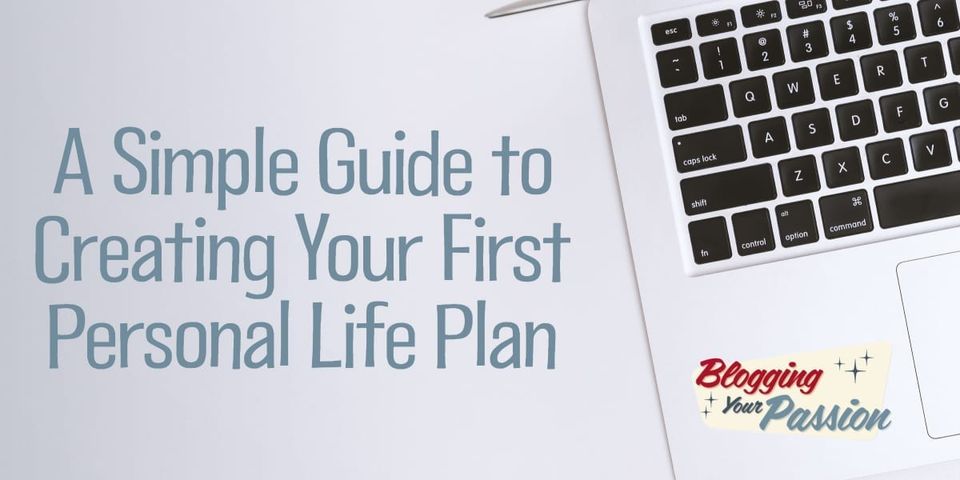 I am taking a short hiatus from writing about blogging to let you know what drives me. Just over two years ago, I did something that profoundly changed my life. It gave me purpose, focus, direction and guidance. It helped me to create balance, use my gifts, and think through the important, yet neglected areas of my life. I created a … life plan.
Up to that point, I was just a goal setter. My goals were often way out of balance. They were mostly career-driven. And here is the funny thing, the career goals I set where really in a direction that I did not want to ultimately go.
[callout] BONUS: Want to launch your own blog? Take our Free 7-Day Launch Your Blog Challenge! After 7 days, you'll have a fully optimized, ready-to-go, traffic generating blog! Click here to start the challenge today![/callout]
What prompted you to design a life plan in the first place?
I have been a long time reader of Michael Hyatt's blog. If you have yet to visit his blog, I would encourage you to check it out. What got me started with designing my own personal life plan was from a blog post he had written on the subject. Not only that, but he was gracious enough to make his life plan template available to download for free.
I then set aside a whole day to think through the "big rocks" in my life and what I wanted to accomplish in each of those areas. Here are the most important areas of my life:
Spiritual – My personal walk with God is important to me
Self Development – You have to first lead yourself, before you can lead others
Family – Our family motto is to "accumulate experience and not just possessions." At the end of my life, the special moments and experiences with my family is what will put a smile on my face.
Career – I want to be excited every morning about the work I do
Finances – I want to be a good financial steward for God and my family
Physical – I want to be a man of energy, passion, and physical vitality all the days of my life.
Social – I want to be involved in a community where I can influence others and they can influence me
How can I get started on my own life plan?
If you have an interest in writing your own personal life plan, then here is what I would encourage you to do.1. Download Michael Hyatt's free ebook entitled: Creating Your Personal Life Plan2. If you want to read how I developed my own life plan using insights from Michael Hyatt, then here are two blog posts I wrote on the subject on my personal blog.
Today is an exciting day for me. I am actually attending a conference where Michael Hyatt will be speaking about the importance of creating a Life Plan. I am sure I will have plenty of handwritten notes to share with you in the coming days.
[callout] BONUS: Want to launch your own blog? Take our Free 7-Day Launch Your Blog Challenge! After 7 days, you'll have a fully optimized, ready-to-go, traffic generating blog! Click here to start the challenge today![/callout]