How to Quickly Create Your Own Picture Quotes
Social media can get noisy at times. You have to be willing to experiment and try different things. I want to share with you a system I am currently setting up as a way to enhance my social media profiles. Once you're done, you'll know how to quickly create your own picture quotes. I have … How to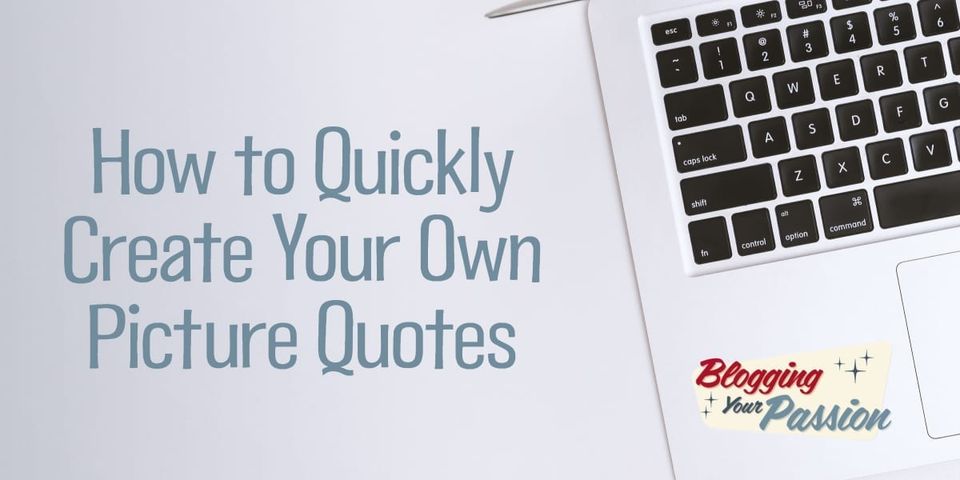 Social media can get noisy at times. You have to be willing to experiment and try different things.
I want to share with you a system I am currently setting up as a way to enhance my social media profiles. Once you're done, you'll know how to quickly create your own picture quotes.
I have written in the past about how quote graphics can help you to get more likes, retweets, +1's and more. The truth is I have gotten lazy at being consistent with using this strategy.
[callout] BONUS: Want to launch your own income-producing blog? Take our Free 7-Day Launch Your Blog Challenge! After 7 days, you'll have a fully optimized, ready-to-go, traffic generating blog! Click here to start the challenge today![/callout]
Because of this, I have developed a 5 step system to share inspirational and encouraging quotes with my audience.
1. Create a spreadsheet to collect quotes
The first step is for you to create a spreadsheet so you can collect quotes as you come across them. You can find quotes in books, blog posts, billboards, and anywhere else. The key here is to have a collection process so you don't let the good quotes pass you by.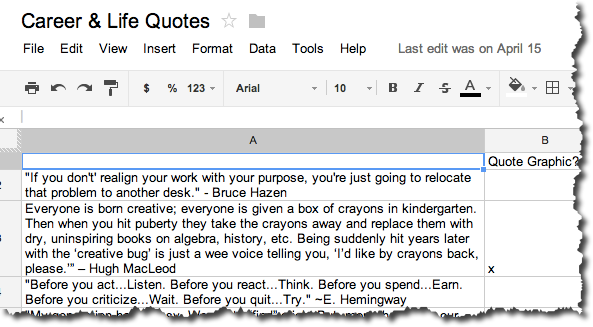 Currently, I have a Google Docs spreadsheet I use to collect quotes. That way I can systematically share them without repeating the same ones over and over again.
2. Find background images to create your picture quotes
There are plenty of photo sites where you can find free background pics to use for this. Probably the easiest one to use to get started is Morgue File. Just do a search for backgrounds and you will have plenty to choose from. Below is an example of a background I found.
3. Use a photo editing software to create your quote
I prefer to create all of my quote graphics in SnagIt. I use Snag It on a regular basis for snapping a quick screenshot or recording a quick video. Once you add your background picture you can easily add text right on top of the image. You can also do this using PicMonkey as well.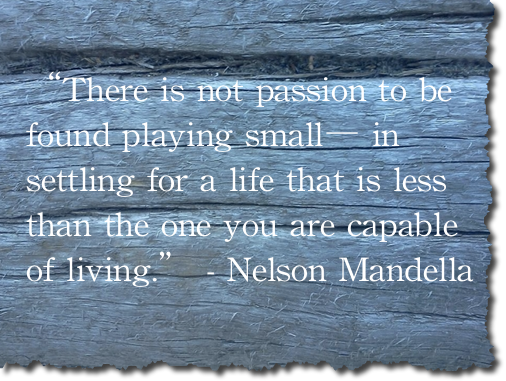 4. Save all your quotes in a file on Dropbox
I then save all of my quote graphics inside Dropbox. This way I can get to them no matter which computer I am using. I'd encourage you to do the same.
5. Share your quotes on a regular basis on social media
Now you are ready to share with the world. Don't bombard your audience all at once. Maybe share a quote every morning. These quote graphics work best on Pinterest, Google Plus, and Facebook. Regular text quotes are ideal for Twitter and Linkedin. If you keep good track in your spreadsheet, you can easily know the last quote you shared.
The point is people love to read quotes. They are highly shareable and it can be a great strategy to grow your social media following.
UPDATE: I now use GetStencil.com to create all of my picture quotes and more for social media. It comes with over 1 million+ royalty-free images. Check it out if you are serious about creating awesome social media images fast.
Question(s): Have you used quotes to build your social media audience? If so, share what has worked best for you?
[callout] BONUS: Want to launch your own income-producing blog? Take our Free 7-Day Launch Your Blog Challenge! After 7 days, you'll have a fully optimized, ready-to-go, traffic generating blog! Click here to start the challenge today![/callout]