How to Optimize Blog Posts for SEO: 8 Proven Strategies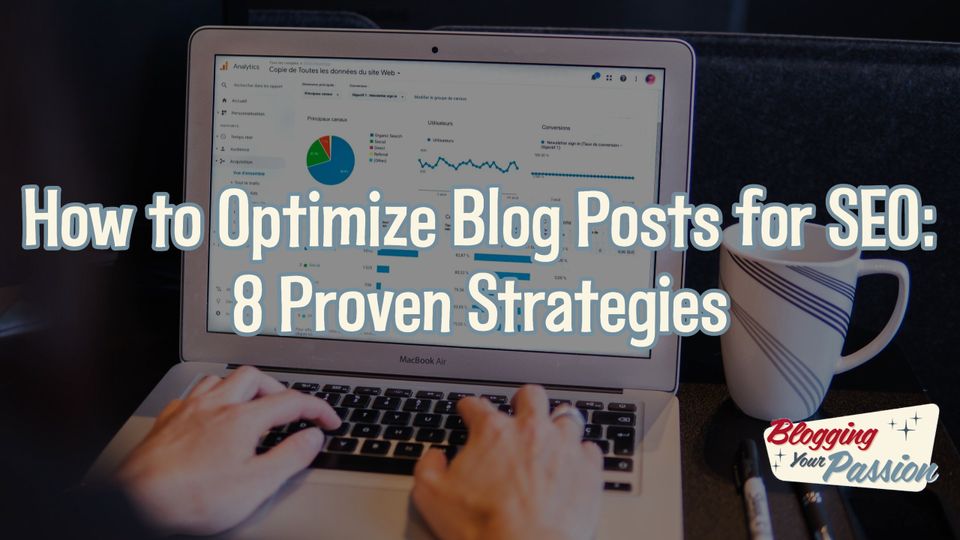 Imagine this.
You took a leap of courage to start a blog.
You've just published a masterpiece on your blog.
But despite the quality, it's not getting any traction.
The culprit? Poor SEO optimization.
In today's digital landscape, knowing how to optimize blog posts for SEO is crucial for success.
Without proper optimization, even the most engaging content can get lost in search engine results pages (SERPs).
Luckily, you're about to discover various techniques that'll help you write SEO optimized blog posts and improve your search rankings!
Let's dive into "How to Optimize Blog Posts for SEO" and unlock your full potential as a blogger or writer!
1. Conduct Proper Keyword Research
Effective keyword research is the foundation of optimizing blog posts for SEO.
Use tools like WriterZen to identify focus keywords catering to user needs.
Analyze search volume and competition to ensure you target high-traffic, low-competition keywords.
Using LowFruits to Find Low Competition Keywords
One of my favorite keyword research tools for bloggers right now is LowFruits. LowFruits will help you find easy-to-rank-for keywords in your niche.
Once you search a seed keyword, the tool will go find keywords from low authority sites that are already ranking on Google.
By targeting this "low hanging fruit" keywords you will be able to beat your lower-authority competitors in the search engines.
I did a complete Lowfruits review and tutorial in another blog post.
Using WriterZen for Identifying Target Keywords
WriterZen makes it easy to find relevant keywords with its intuitive interface and comprehensive data sets.
Navigate to Keyword Explorer and search for any topic you want to blog about.
The keyword tool will return lots of keyword ideas for you.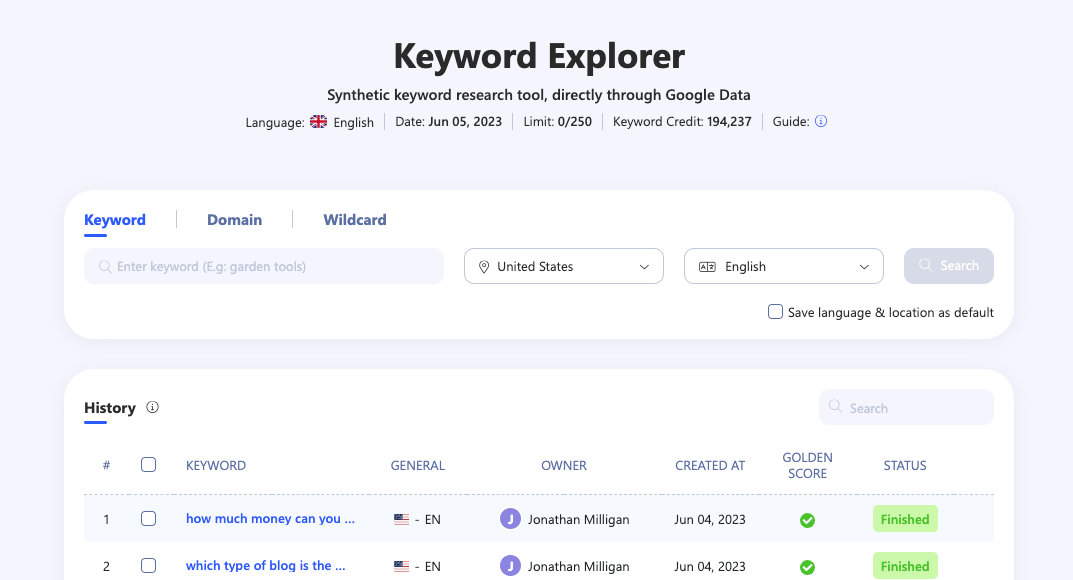 The objective is to find the main keyword that you want to write an entire post about.
But, how do you decide the best keyword to target?
First, it begins with knowing a keyword's search intent.
There are primarily three types of search intent:
Navigational Search Intent: I avoid these types of keywords (ex: Facebook login).
Informational Search Intent: I love targeting informational keywords (ex. How to Optimize Blog Posts for SEO).
Transactional Search Intent: I also love targeting these keywords primarily by creating review posts (ex. Kajabi Review: Comprehensive Analysis for Bloggers).
Analyzing Search Volume and Competition
Avoid choosing highly competitive or obscure phrases by focusing on those with a healthy balance between search volume and keyword difficulty scores.
In my personal experience, I like to use the KGR (Keyword Golden Ratio) strategy for new blogs.
It gives you a better shot at achieving top results without getting lost in the crowd.
Find keywords under 250 searches per month that also have low competition.
My favorite method for finding low competition is by checking the all-in-title.
The all-in-title tells us how many websites are targeting your keyword phrase in Google.
Let me show you a practical example.
Using WriterZen, I found a keyword search term under 250 searches per month.
That keyword was "which type of blog is most popular."
WriterZen shows that the keyword phrase gets 70 searches per month (see image below).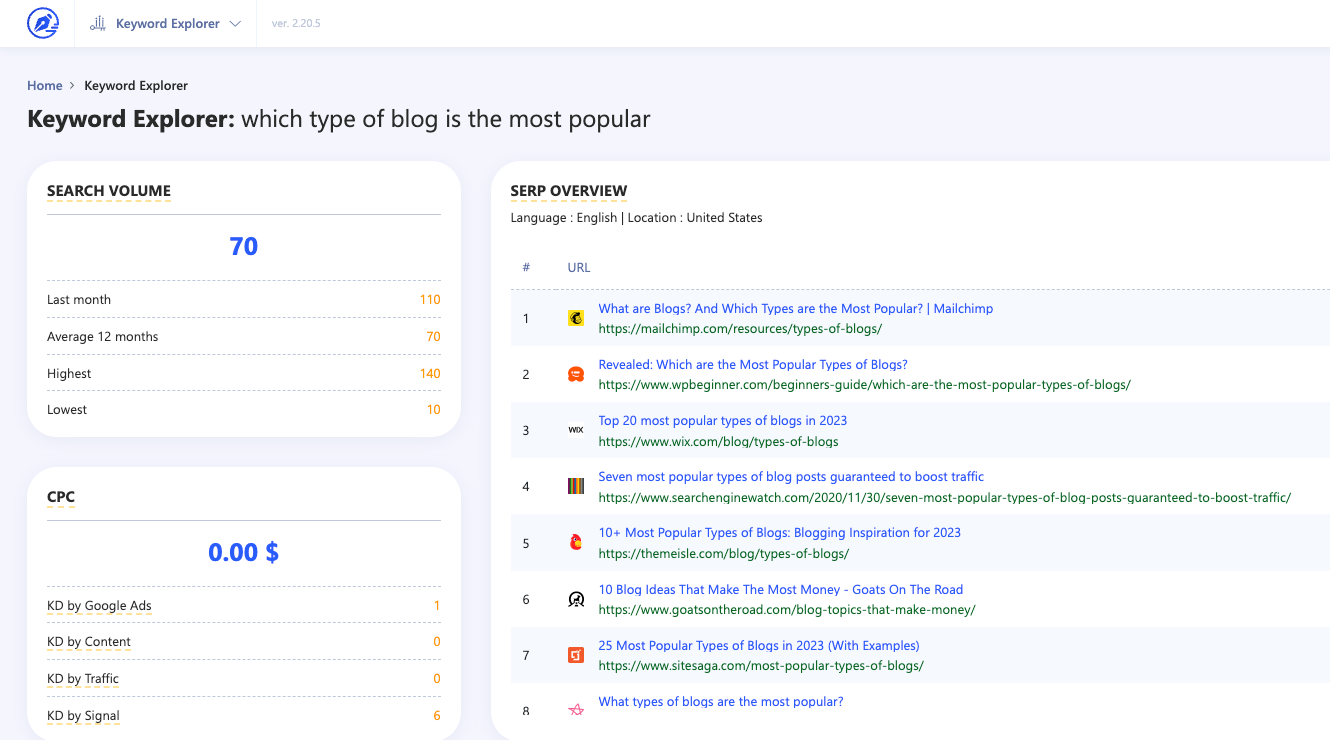 Next, I checked the keyword in Google using this search parameter: allintitle: which type of blog is most popular.
At the time, Google showed me there was only one website targeting this keyword phrase.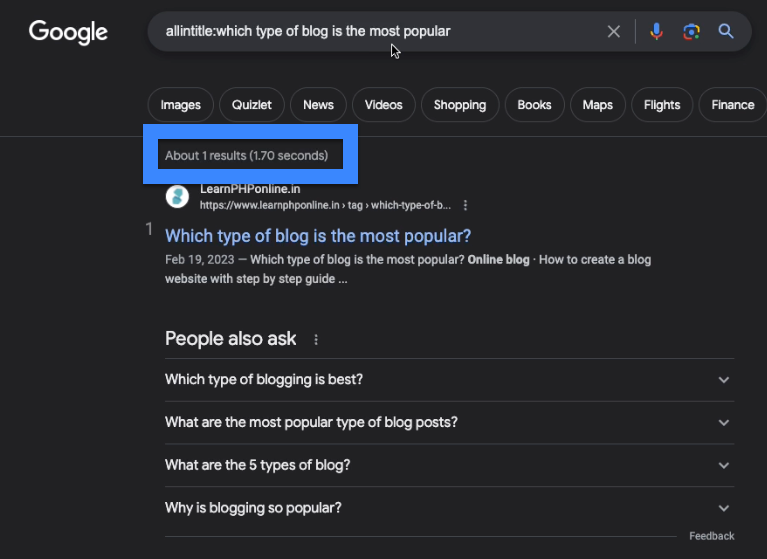 Now, if you search the keyword like you normally would, you will see that there are over 2.5 billion search results.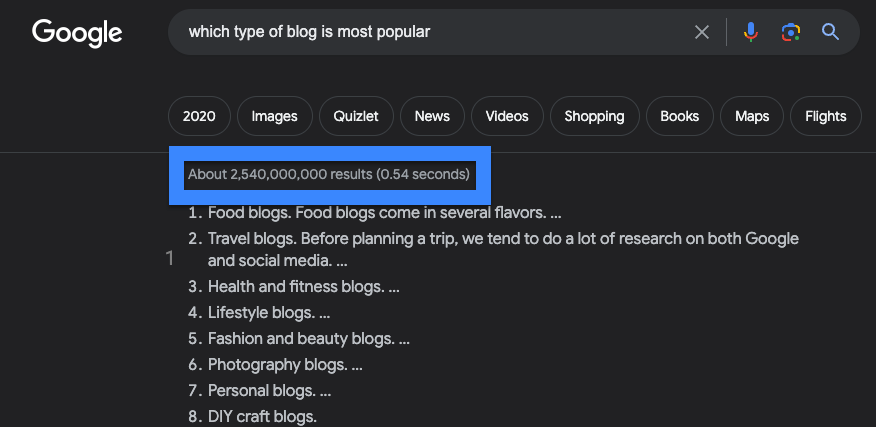 That looks like a lot of competition, doesn't it?
But the actual competition is low (there is only one blog targeting the actual keyword in the title).
So, I wrote a blog post for the keyword phrase: which type of blog is most popular.
To save some time, I used my favorite AI Blog Post Writer, ContentAtScale.ai, to write the draft of an original, SEO-optimized blog post based on my keyword target.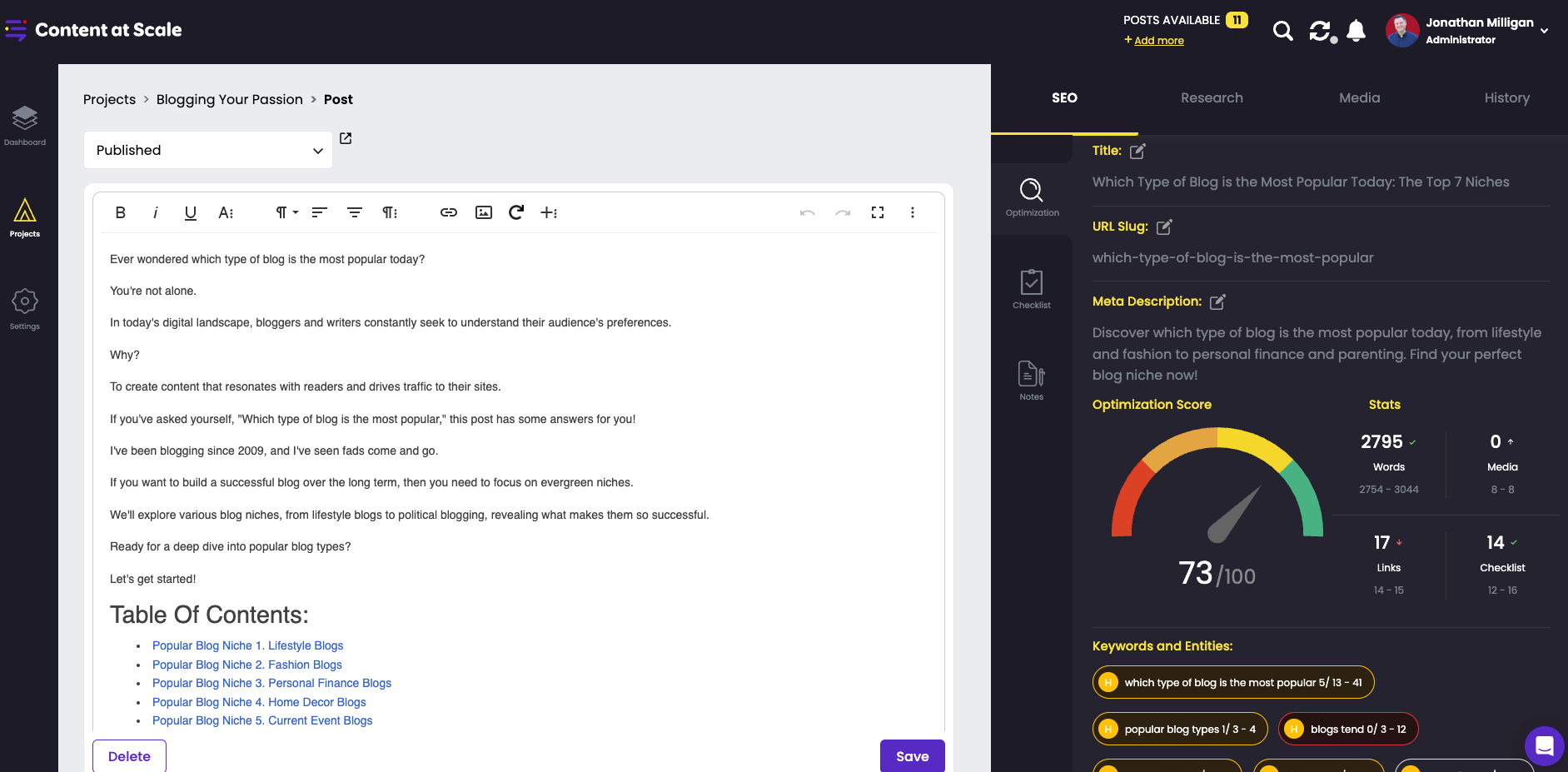 Then I hit publish!
And within 24 hours, I was ranking #13 out of 2.5 billion pages.

The internet is not too crowded if you know how Google works.
Try out this method to rank quickly in the search engines!
Adding Keywords Naturally into Your Content
Write SEO-friendly blog posts by incorporating your chosen keywords naturally within the text.
Improve readability and signal relevance to Google's algorithms while avoiding potential penalties from over-optimization practices (keyword stuffing).
2. Craft High-Quality SEO Titles: A Quick How-To
Let's start with a simple truth: blog post titles matter, and they matter a lot for your SEO success.
So, how do you create an eye-catching blog title that appeals to search engines?
Enter AI-powered tools like Content at Scale.
Not only can you craft high-quality blog SEO titles that include your focus keyword, but this AI content tool will also create a long-form blog post for you!
And the best part?
The blog's content is 100% original.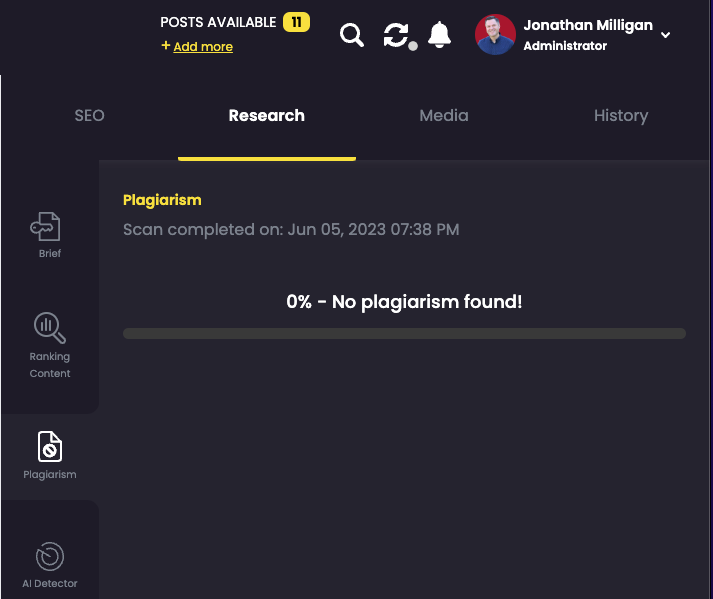 Not only that, but the tool is so effective with its complex AI algorithm, that the content it produces passes AI detectors.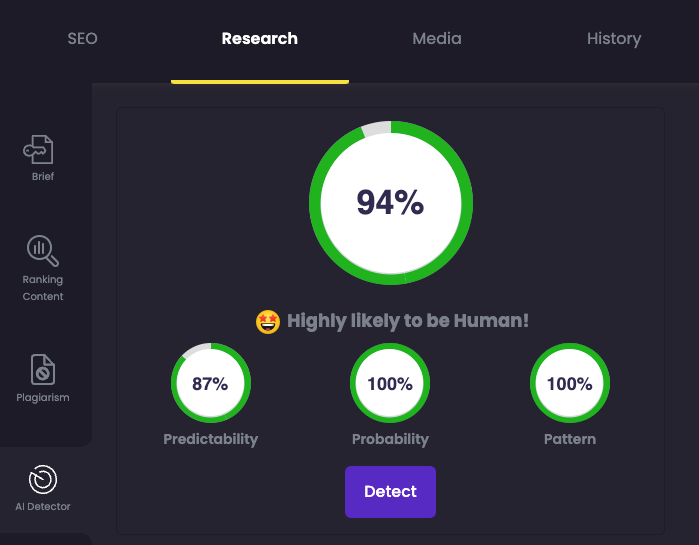 Say goodbye to writer's block.
AI-powered content tools provide suggestions based on best practices and data-driven insights tailored to the desired keyword or topic.
No more stressing over catchy phrases or witty wordplay; these tools have got you covered.
With the correct blog title, you're one step closer to SEO success.
Now go forth and conquer those search engine rankings with captivating blog post titles that make readers and algorithms happy.
Importance of Including Focus Keywords in Titles
Your blog post title is the first thing both readers and search engines see when scanning through content online.
Adding your focus keyword into your content will give you greater visibility in the search engines.
Structuring Blog Posts for Readability and Context
A clear structure is key to improving readability and helping search engines understand your content better.
Formatting Techniques for Improved Readability:
Break up large chunks of text into shorter sentences or smaller paragraphs. Bold or italicize important phrases to emphasize them.
Use headings containing target keywords, like this one.
Incorporate bullet points/lists where necessary, as shown here.
The Significance of Headings with Target Keywords:
A well-structured blog post should have headings that include your focus keyword(s).
This helps readers quickly grasp the main ideas and signals to search engines what the content is about, boosting SEO performance.
This article provides valuable insights on optimizing heading usage in your blog posts.
A uniform format in the blog post creates an enjoyable reading experience and user engagement, both key elements for higher search rankings.
3. Balance Word Count & Quality Content
Longer articles tend to rank higher on search engine results pages (SERPs) but don't sacrifice quality for quantity.
Aim for at least 1500 words per post while ensuring your content remains informative and engaging.
Long-form vs. Short-form Content in SERP Rankings
Studies have shown that longer content pieces garner more backlinks, social shares, and higher SERP rankings than shorter ones.
This is because lengthy articles provide more value to readers by covering topics comprehensively.
One of my favorite long-form content types is list posts. An example of a list post would be: How to Make Money with a Blog: Top 9 Methods Explained.
List posts encourage people to consume the entire article so they can learn more about a topic.
4. Add Rich Media Types: Boost Engagement and Variety
Want to keep your readers engaged for longer? Add images or videos to your blog posts.
Repurpose written content into slideshows or vlogs to give your audience a fresh perspective and maximize the value of existing material.
Image tips:
Optimize images by compressing them without losing quality (try tools like TinyPNG).
Add descriptive alt text to improve accessibility and SEO performance.
Select relevant visuals that complement the post's theme and message.
Videos? No problem.
Create tutorial videos on complex topics and embed them directly within the post - it'll be a hit with visual learners.
If you're camera-shy, use screen recording software like Loom to create walkthroughs or presentations instead.
Using various media types in your blog posts keeps them engaging for all readers.
So feel free to be creative with your visuals.
5. Add Internal & External Links
Let's talk about internal linking - it helps search engines understand your site structure and keeps readers engaged with additional value.
Include links to reputable third-party websites in your content to show proper research and provide valuable resources for your audience.
An internal link is when you add a link from one of your pages to another page on your site.
Also, be sure to use anchor text with your links. Anchor text refers to the words that the link highlights.
For example, you should read how to write a blog post if you want more info on my blog post writing method.
Building Site Authority Through Improved Crawlability
A solid internal linking strategy boosts your website's authority in search engines' eyes and improves rankings. Adding internal links to every blog post gives the search engine crawlers new pages on your site to visit.
If the page is new to Google, then Google will add it to its search index.
Once a page is added to Google's search index, you're more likely to get traffic to that page.
Increasing User Engagement with Valuable External Resources
External links add credibility and keep users on-site longer - an essential ranking factor for SERPs (Search Engine Journal confirms this importance here).
6. Organize Your Blog with Categories & Tags for Better SEO
Blog categories and tags are like the secret sauce to a well-organized blog.
Tags and categories can help readers quickly locate the content they're after by grouping related items together.
Categories are like your blog's table of contents, while tags are an index.
To make the most out of these sorting mechanisms, create meaningful category names that are broad topics relevant to your niche. Use descriptive tags wisely, sticking to relevant keywords that describe specific aspects of your content.
Be consistent with capitalization and formatting across all categories and tags to maintain a clean look throughout your site. Avoid duplicating terms between categories and tags to prevent confusion for users and search engines.
Noindex tag archives (but not category archives) to prevent duplicate content issues while allowing Google to crawl through them.
The proper use of categories and tags not only enhances user experience but also helps search engines understand your content better.
So, use these powerful tools to boost your blog's visibility in search results.
7. Craft Meta Descriptions with Keyword Phrases
Meta descriptions are like the movie trailers of search engine results pages (SERPs).
Your meta description needs to be compelling enough to entice clicks.
Here's what the meta title and meta description look like for this blog post.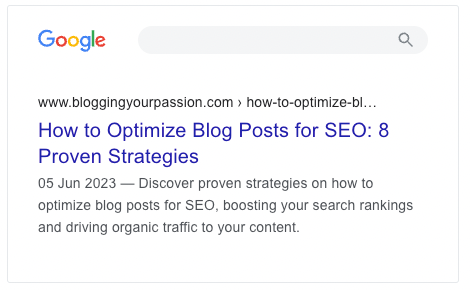 Be sure to add your primary keyword phrase to your meta description.
This will help signal relevance to search engines and help users identify whether your post will address their needs.
Check out Moz's guide on writing meta descriptions for valuable insights on crafting snippets that stand out.
Avoid keyword stuffing or exceeding the recommended character limit (approximately 155 characters) to ensure readability and prevent truncation in search results.
Align your meta description with user intent by:
Addressing common questions or concerns within the text itself.
Demonstrating empathy toward the reader's pain points.
And positioning yourself as a knowledgeable resource worth exploring further.
8. Optimize Your Blog Posts with Plugins and Tools
On-page SEO matters, a lot. What is on-page SEO? It's a term that refers to what you do on the blog post itself to optimize it for search engines.
Writing SEO-friendly blog posts is a breeze with the help of plugins and tools.
Plugins make it simple to craft content that's engaging for people and search engine-friendly with the help of keywords.
WordPress users, you're in luck.
Plugins like Yoast SEO, Rank Math, and All in One SEO Pack offer suggestions on improving your content's readability and optimizing meta tags, titles, and URLs.
For example, Yoast is an SEO plugin you can add for free to your WordPress blog, and it gives you suggestions for improving your on-page SEO.
After the plugin is installed, you can even go back to older posts and improve the on-page SEO score! That's how you get ahead with content marketing.
That being said, always remember that high-quality content is more important than just stuffing your pages with keywords.
Not on WordPress, no worries!
I currently have blogs hosted on Ghost, Kajabi, and Shopify.
I'm unable to use the WordPress plugins mentioned above, so instead, I use a tool called Content At Scale.
In the next section, I'll tell you more about it.
How Content at Scale Can Help You Optimize Your Blog Post
Are you looking for ways to optimize your blog posts for SEO but not a WordPress user?
Content at Scale is precisely the tool you need!
This game-changing platform uses advanced AI technology to create well-crafted, SEO-friendly content quickly and efficiently.
In this section, we'll discuss how Content at Scale's SEO checklist and optimization score in the editor can help you get the most out of your blog posts.
Use the SEO Checklist to Get the Most Out of Your Content
When you work with Content at Scale, you'll get an extensive SEO checklist built right into the tool.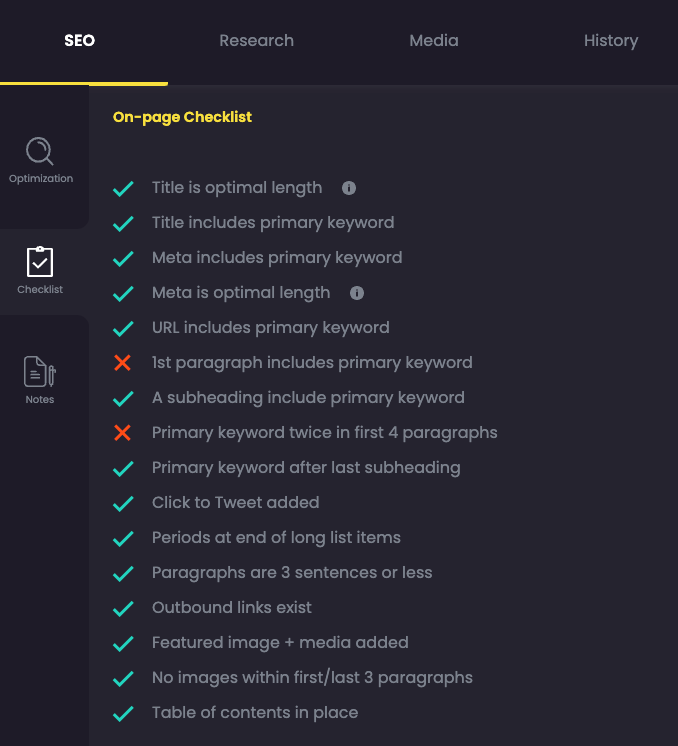 This checklist ensures that your content includes effective optimization practices, so you'll have a better chance of ranking highly on search engines like Google.
Simply follow the SEO checklist, and the AI-powered platform will produce long-form, original, undetectable SEO blog content for any niche in minutes.
This includes creating metadata, embedding relevant tweets, and incorporating a high-quality external link for better SEO optimization.
Optimization Score: Making Sure Your Content Is SEO-Friendly
The content editor in Content at Scale also includes an optimization score. This score reflects how well your content adheres to SEO best practices.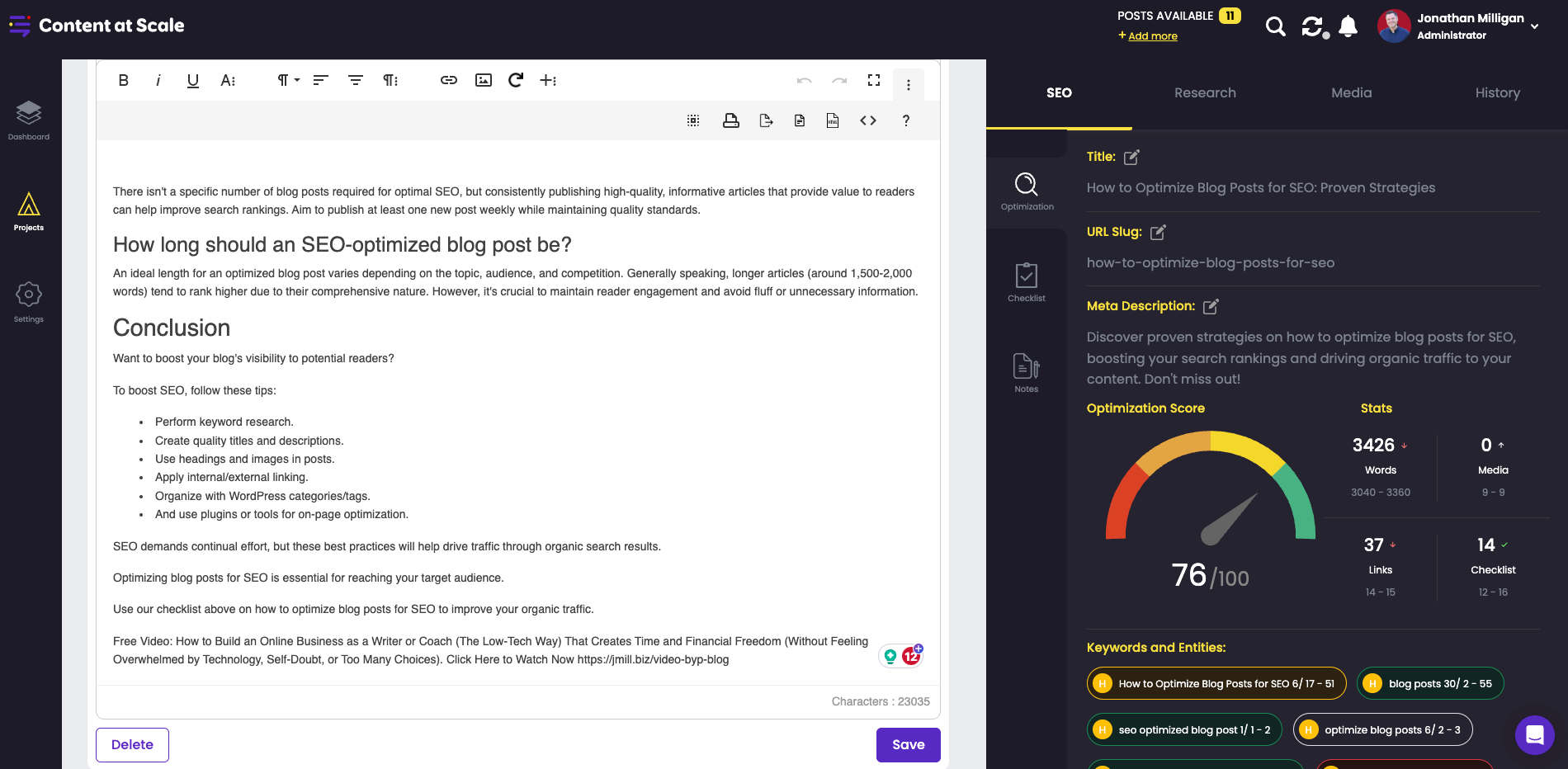 A high optimization score means that your blog post is ready to grab the spotlight in search engine results!
By using the editor to tweak and improve your content, you'll be able to boost your optimization score and have content that is primed for search engine success.
The tool will find related keywords to your main keyword that you can add to your blog post.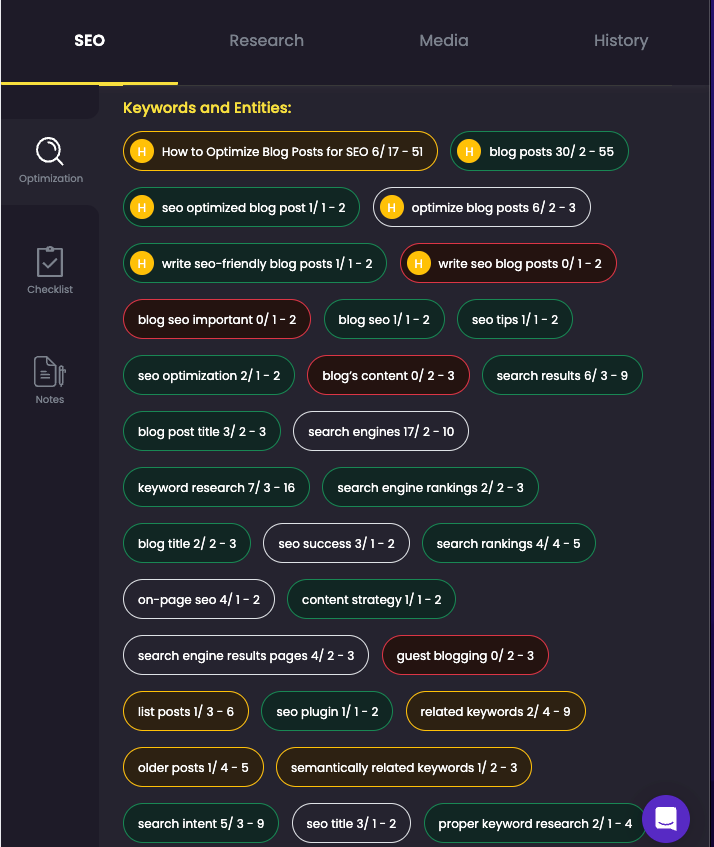 These aren't just random keywords but semantically related keywords that are important for you to cover in your blog article.
Remember, your blog post will rank for many keywords, not just one. But it always starts with writing great content.
This means more traffic and better rankings for your blog posts.
The Importance of High-Quality, Optimized Content
Content at Scale enables you to publish high-quality, SEO-friendly content, ensuring your blog becomes a valuable resource to readers as well as search engines.
With the platform's advanced AI technology and user-friendly editing tools, you'll save time without sacrificing quality.
Not only will you produce content that adheres to SEO best practices, but it also bypasses AI content detection, meaning you'll be protected against future Google updates.
Content at Scale is the only solution on the market that can do this!
How WriterZen's Content Creator Can Help You Optimize Your Blog Post
WriterZen is an innovative platform that uses cutting-edge technology to craft well-structured, SEO-friendly content efficiently and effectively.
In this section, we'll discuss how WriterZen's Content Creator can take your blog optimization to new heights, ensuring your content attracts more visitors and ranks well in search results.
Maximize Your Blog Post Structure with WriterZen's Content Creator
WriterZen's Content Creator is designed to help you create content that not only engages your audience but also adheres to SEO best practices.
The platform provides a simple, user-friendly interface, allowing you to structure your content in a way that appeals to both readers and search engines.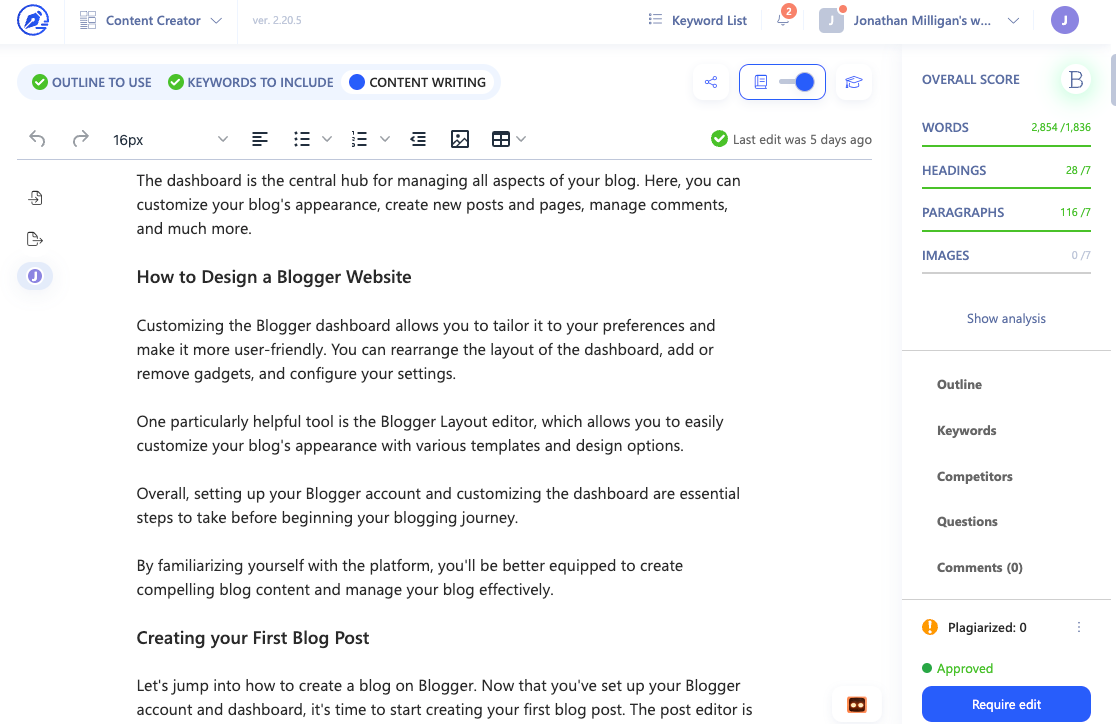 The Content Creator tool will generate a well-formatted outline based on your target keywords, ensuring you cover all essential topics, sub-topics, and questions that your audience may have.
This thorough organization helps you create in-depth, high-quality blog posts that rank well on search engine results pages (SERPs).
Optimized Metadata and Keyword Suggestions for Improved SEO
The Content Creator tool also generates crucial metadata for your blog posts, ensuring your content is easily discoverable by search engines.
With the appropriate title tags and meta descriptions in place, you'll improve your chances of ranking highly in SERPs.
Additionally, WriterZen's Content Creator will suggest semantically relevant keywords to incorporate into your blog posts.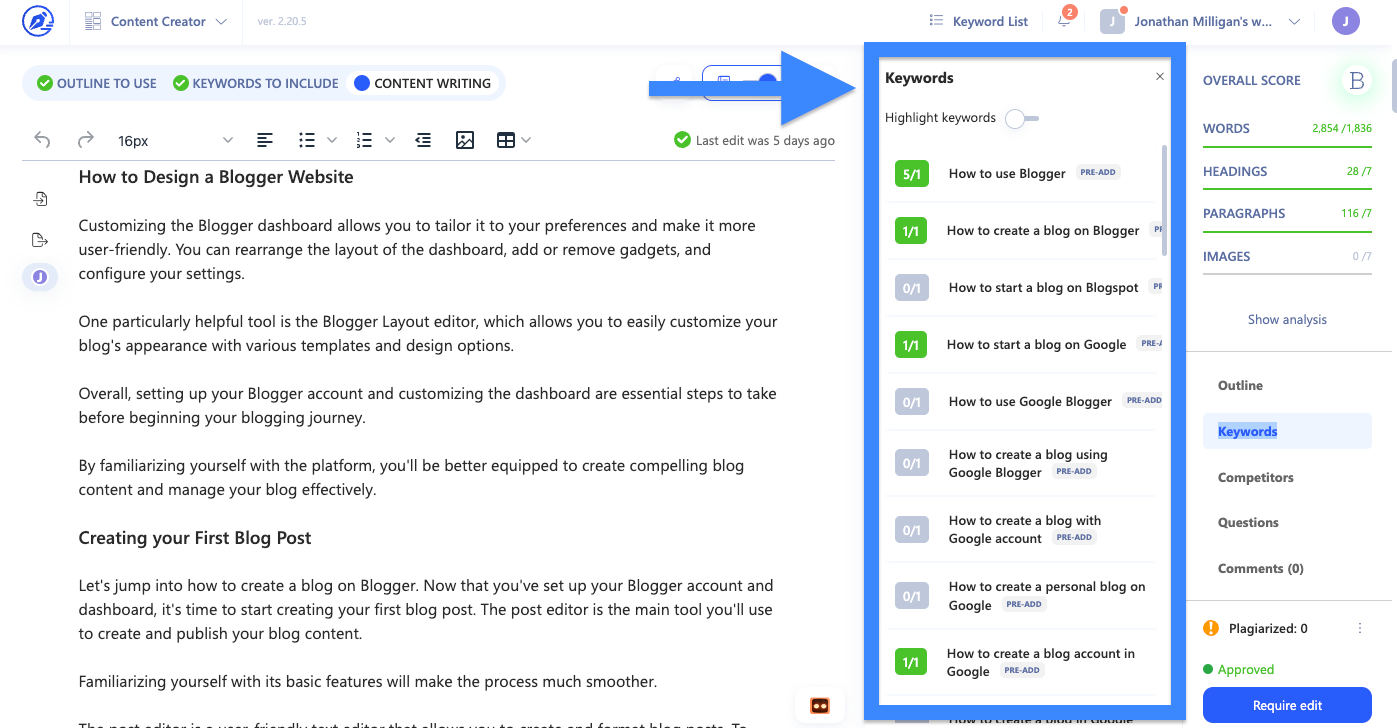 This will help you optimize your content for search engines and increase the likelihood of attracting more organic traffic to your website.
Real-Time SEO and Readability Insights
As you craft your blog post, WriterZen's Content Creator provides real-time SEO and readability analysis.
This helps you make necessary adjustments to your content, ensuring it remains engaging and adheres to SEO best practices.
The platform's readability insights ensure your content is easy to understand, while the SEO analysis helps you optimize your content for improved search engine ranking.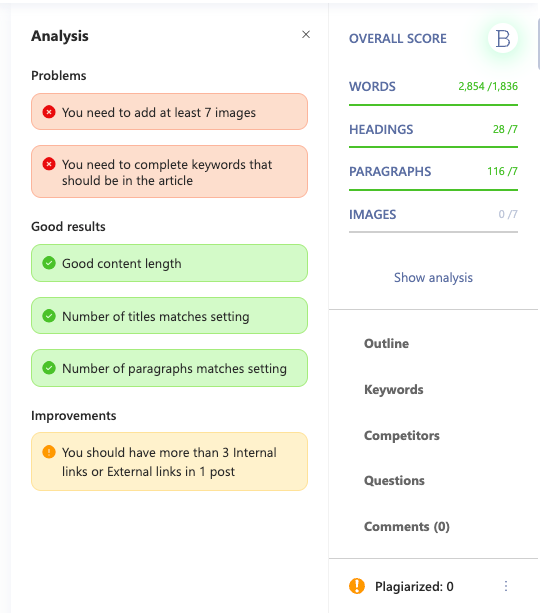 With these features, WriterZen's Content Creator makes it easy to tweak and polish your blog posts for maximum SEO effectiveness.
WriterZen's Content Creator is an invaluable tool for optimizing your blog posts for SEO, empowering you to create content that not only captivates your audience but also ranks well in search engine results.
By using the platform's outline generator, optimized metadata suggestions, and real-time SEO and readability insights, you'll produce high-quality, keyword-rich content that draws in more organic traffic and boosts your online presence.
Try WriterZen's Content Creator today and discover the impact that optimized content can have on your blogging success!
Pro tip: Submit your sitemap to Google Search Console to ensure your site is being crawled by Google.
Incorporate these tools into your content strategy today and watch as both user engagement levels and search engine rankings soar.
FAQs about How to Optimize Blog Posts for Seo
What is blog optimization in SEO?
Blog optimization in SEO means:
Improving a blog's content, structure, and metadata to boost its visibility on Google's search results by conducting keyword research.
Crafting engaging titles and meta descriptions, optimizing images and media types.
And leveraging plugins for on-page optimization.
How do I optimize an article for SEO?
Conduct keyword research using tools like WriterZen.
Create engaging titles with focus keywords.
Structure your content with headings containing target keywords.
Maintain a balance between word count and quality content.
Incorporate rich media such as images or videos.
Add relevant internal and external links throughout the post.
You can also use a tool called Surfer SEO to help with all of the above.
How many blog posts are good for SEO?
There isn't a specific number of blog posts required for optimal SEO, but consistently publishing high-quality, informative articles that provide value to readers can help improve search rankings.
Aim to publish at least one new post weekly while maintaining quality standards.
How long should an SEO-optimized blog post be?
An ideal length for an optimized blog post varies depending on the topic, audience, and competition.
Generally speaking, longer articles (around 1,500-2,000 words) tend to rank higher due to their comprehensive nature. However, it's crucial to maintain reader engagement and avoid fluff or unnecessary information.
Conclusion
Want to boost your blog's visibility to potential readers?
To boost SEO, follow these tips:
Perform keyword research.
Create quality titles and descriptions.
Use headings and images in posts.
Apply internal/external linking.
Organize with WordPress categories/tags.
And use plugins or tools for on-page optimization.
SEO demands continual effort, but these best practices will help drive traffic through organic search results.
Optimizing blog posts for SEO is essential for reaching your target audience.
Use our checklist above on how to optimize blog posts for SEO to improve your organic traffic.
🚀
Free Video:
How to Build an Online Business as a Writer or Coach (The Low-Tech Way) That Creates Time and Financial Freedom (Without Feeling Overwhelmed by Technology, Self-Doubt, or Too Many Choices).
Click Here to Watch Now