How to Add a Contact Page to Your Blog
One of the most frustrating things is when you are trying to contact someone who owns a website and there is no way to contact them! I have run into this a handful of times and it is so frustrating, so don't do this to your readers! If sharing your email address with the world … How to Add a Contac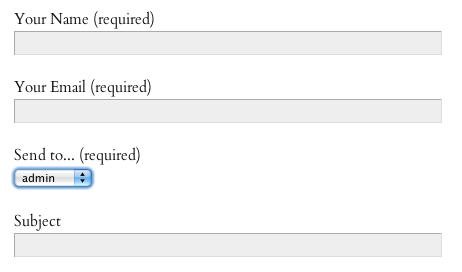 One of the most frustrating things is when you are trying to contact someone who owns a website and there is no way to contact them! I have run into this a handful of times and it is so frustrating, so don't do this to your readers!
If sharing your email address with the world is a concern, then you can just add a contact page that will allow your readers to contact you without giving away any of your personal info.
With WordPress the simplest way to add a contact page is to use a plugin. There are many available, but I still like and use 'Contact Form 7' – another good one is 'Custom Contact Forms'.