VigLink Review: Automatically Turn on Affiliate Profits Site Wide
I love combining low maintenance income streams with blogging. Today, we will do a VigLink review and help you understand how VigLink works.  Viglink is something that I have used with my blogs for quite some time now. To be honest, it is not a huge earner for me, but it is simple to turn on. The …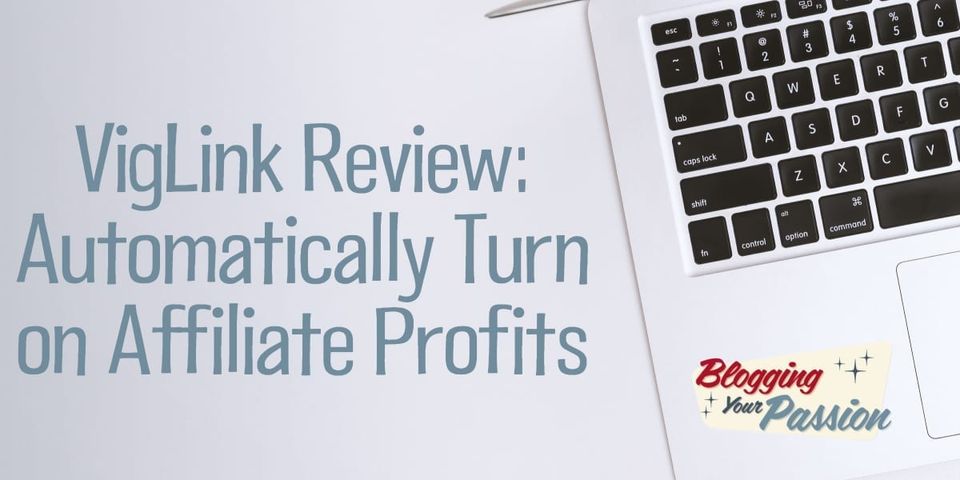 I love combining low maintenance income streams with blogging. Today, we will do a VigLink review and help you understand how VigLink works. Viglink is something that I have used with my blogs for quite some time now. To be honest, it is not a huge earner for me, but it is simple to turn on.
The more hooks you have in the water, the more chances you have for catching fish. I have already received a few sizeable affiliates sales this month that I honestly forgot all about.
I had written a review on those products close to two years ago. I could have easily thought after a month or so of not receiving any commissions that my effort was a waste of time.
BONUS: Want to launch your own profit-generating blog? Take our Free 7-Day Launch Your Blog Challenge! After seven days, you'll have a fully optimized, ready-to-go, traffic generating blog! Click here to start the challenge today!
What we, bloggers, often forget is that each and everything we do stays live for years to come. The more you can put into your blog today, the more it will reward you tomorrow.
Even though Viglink is not a huge earner for me personally, I still love getting passive affiliate sales that I had no idea about. If you have a blog in a different niche than I do, then VigLink might be just what you need!
How Does VigLink Work?
It is free to sign up for VigLink. They take a percentage of your affiliate commission when you make a sale. Basically, VigLink has signed up with more affiliate programs than you or I could ever hope to sign up for in a lifetime.
After you install a code on your blog, they turn any of your links into affiliate links so that you have the potential to earn commissions on affiliate programs that you had no idea even existed.
Will VigLink Override My Hard Work?
What makes VigLink great is that they do not mess with the affiliate links you already have in place. They only "take over" regular links that you have. For example, if you are a money-saving blogger and you placed a link to WalMart, they will turn that link into your affiliate link (assuming you did not know that WalMart has an affiliate program).
Now, You Can Flip a Switch to Affiliate Profits!
VigLink just launched an exciting new feature that takes affiliate commissions to a whole new level. If you turn on the new feature in your settings area on VigLink, they will look over the content and turn your product words and brand names into affiliate links!
Before now, VigLink only used links you already had in place. Now, they will scan your content and turn your words into affiliate links. Brilliant!
If you want to see how to turn this feature on, then take a look at the video I created below.

If you cannot see the video above, watch Automatically Turn on Affiliate Profits directly on YouTube. Sign up with VigLink for free and start earning affiliate profits!
[callout] BONUS: Want to launch your own profit-generating blog? Take our Free 7-Day Launch Your Blog Challenge! After seven days, you'll have a fully optimized, ready-to-go, traffic generating blog! Click here to start the challenge today![/callout]