Recommended Tools
Every pro blogger has tools they love to use. These are the tools and resources we use and recommend here at Blogging Your Passion. Domains Namecheap.com – Simple and cheap domain names. This is our preferred and recommended domain registrar as they always have good prices and are simple to use. GoD
Every pro blogger has tools they love to use. These are the tools and resources we use and recommend here at Blogging Your Passion.
Domains

Namecheap.com – Simple and cheap domain names. This is our preferred and recommended domain registrar as they always have good prices and are simple to use.

GoDaddy.com – Probably one of the more advertised and well-known domain registrars. Some people love them and some people don't. They do have great sales every once in a while for cheap pricing for new domains.
Web Hosting

WPEngine – This is who we currently use to host this site. We love their live support chat! Beyond improving your site speed they also include automatic site backup in their hosting plan. You can even chat with a support technician if your site goes down and you need help restoring it.

HostGator – This is what Jonathan used when he first started out. Jonathan has been using them for a while. They are great for beginners since they have a tremendous phone and chat support, but they also offer a variety of hosting packages suitable for even mega-sites.
Bluehost – I have long recommended Bluehost since they are also a great deal for the level of support they offer. They are a bit more limited on different hosting package options. I also often purchase my domains from them as well.
Blog Platforms

WordPress – While there are many blogging platforms out there, we both believe WordPress to be the best blogging platform out there (free or paid). There are many others that can be used, but for serious bloggers we recommend WordPress.
Email Marketing/List Building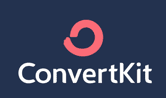 ConvertKit – This is my #1 go-to tool when it comes to building an email list. I also use this software to market to my prospects and customers each and every week. ConvertKit was designed with bloggers in mind!
GetResponse –
MailChimp –
Aweber –
Online Course/Membership Site Hosting
Kajabi –
Landing & Email Opt-in Pages
LeadPages –
SEO (Search Engine Optimization)
SEOmoz – is one of our favorite blogs when it comes to the latest about SEO. What I love about their search engine ranking tool is that it is an online software, meaning you can access the software from anywhere. It keeps awesome graphs so you can see how your targeted keyword phrases rank over time. The tool does so much more than just keep track of your rankings. It will also tell you how to improve your site and what errors exist as well. Go get the full feature 30-day free trial today!
Keyword Research
SEM Rush – is a powerful keyword research tool that will help you to find hidden keywords, see your competition, and deliver hundreds of thousands of keyword ideas related to your niche.
Other SEO Tools
Rank Tracker – is a complete search engine ranking software that you can turn on at a push of a button. Put in the address of your site and then let the software do its thing. They offer both a free and paid version that you can use. Go here for the free software download.
Outsourcing
UpWork.com – We love using UpWork to outsource repetitive tasks. As a blogger, you know how much work is needed for running a successful blog. Odesk has workers from around the world ready to work on your tasks for less money than you think! If you are a blogger just starting out, you can use the site to find freelance work as well.
Logo Design
99 Designs – They have an option to get a great looking (but not one-of-a-kind) logo for $100. So if you can live with someone else in the world having a very similar logo this might not be a bad idea. They also do the crowd-sourcing logo design which you can read more about in our 99 Designs Review.
Graphics
Gimp – This is a great free high-powered image editor that gives Photoshop a run for it's money.  We often use it to edit and create graphics for our blogs.
MyeCoverMaker – If you want to make a quick and FREE eBook cover, this is your tool. Find out more about it in our eBook creator review.
Imagewell – While Gimp is a great high-powered tool, Imagewell is the opposite. It is a very quick and simple image editor that I use every day to crop and resize images for blog posts, add watermarks, or add text or arrows to screenshots. It costs $20 and is for Macs only.
Google Fonts – Did you know that Google has over 250 free fonts that you can easily plug into your site?
Graphics Package – This is a pretty great graphics package that we downloaded to help us design our landing pages.
Photos
Flickr – This is a great site that has tons of free photos that you can use. The downsides are that you have to link back to the author image, only some of the photos are allowed to be used (those with the CC license), and it is often difficult to find a good photo.
BigStock – This is one of the cheapest stock photography sites out there. If you buy a credits package you can normally get photos for about a buck each. We like to use this when a good picture can't be found on Flickr.
iStockPhoto – This is a pricier (but still relatively cheap) stock photography site. You will probably spend at least $10 per image, but there are a ton of options and some great looking photos there.
Productivity | Time Management
Nutshell Mail –  This tool will give you email updates of everything going on with your social media profiles.
Evernote – This is pretty much the most advanced and feature-rich notetaking software tool out there. Free and highly recommended.
Freshbooks – This service allows you to set up billing and invoicing for three customers free of charge.
Dropbox – This is one of the easiest ways to make your files accessible from multiple locations. They also have a share feature which comes in handy for documents that are too big to share via email.
Communication
Slack  – This is one of the best free ways to communicate over the internet. This is almost exclusively how we chat with one another. Highly recommended.
Zoom Meeting –
Misc
Many more blog tools to come!