Tools We Use in Our Blogging Business [Podcast]
In this podcast, Jonathan and Bob talk about a few tools they use in managing their online business. This has less to do with blogging tools and more about business tools. [spp-player] Click here to download the MP3 file (just right click then select 'save as') To subscribe to the podcast Subscribe
In this podcast, Jonathan and Bob talk about a few tools they use in managing their online business. This has less to do with blogging tools and more about business tools.
[spp-player]
Click here to download the MP3 file (just right click then select 'save as')
To subscribe to the podcast
Tools We Use in Our Blogging Business [Transcript]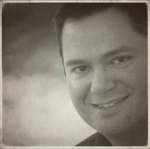 Jonathan: Now we're going to share with you some tools that we like to use for our blogging business. These tools will help you to stay organized, they will help you to have your business set up properly and really help reduce some of the stress that you may have in trying to manage a business online.
Our Business Tracking Spreadsheet
The first of the three points we are going to talk about is a spreadsheet to track earnings. Now this is just a simple way to get started. This is what Bob and I use to manage Blogging Your Passion. I believe he uses it for his blogs, and I've actually adopted it for myself as well. It's a simple thing that we do at the end of every single month to get a picture view of how we did for the month. It's just an easy way to track your progress and see how you're doing and growing your business.
We're actually going to share this spreadsheet with you that you can feel free to use (click here to download). Right now I'm going to be showing it to you in Google docs and just simply give you a brief overview of how it's used. There are three tabs to this spreadsheet. There is income, expenses, and payments. Specifically, first, here you see is an income section and here is the way that we have it divided up.
In the first column is the payee. That is the affiliate network you're using or maybe, it's AdSense, or maybe, it's Amazon, or whatever it might be; you can simply put the name in here. We also, most of the time, will put a link in here so that we can click on the link and actually go and check our earnings to see what we've earned in the last month.
Then we have a column here that shows the way that we're getting paid, and that's because it can be different, depending on the affiliate network or whatever you're using. A lot of them do use PayPal, so we'll simply just put PayPal in there so that we can know that's the way we get paid. Others may just simply want to use a check or even a direct deposit. We also have a space for us to put in our log-in and password, and that's so we can check our earnings to see what earnings that we've collected in that month.
Then we have a section over here all the way to the right that just simply has the months labeled out so we can keep a track of how we're trending or how we're doing in certain areas, whether it's Click Bank, Amazon, or AdSense. It's pretty straightforward but it's a great simple tool. At the bottom you could have the total revenue for the month and you can kind of see how you're doing month to month.
There's an expenses category. The expenses tab is pretty straightforward; it's just a way for you to track where your money is going and what you are spending money on. If you're spending money on hosting, or if you're paying out affiliates, or you're paying money for images for your site, or whatever it is, this is just a simple place for you to have an idea of the expenses that are going out on your business.
Then there is a payments section, and this is a way for you to keep track of particular people that you might be paying. If you're having some people that are writing on your site, if you're paying out affiliates, it's just an extra tab that you can feel free to use.
So this is a simple tool, and again we do this once a month. So as each month closes out, one of the first things we do in the new month is we go through this process of looking through all the different affiliate networks that we're associated with, checking them, see what we're earning, and just labeling and putting them into the spots of what our earnings are. So hopefully, you enjoy this tool and it's helpful to you. Now I'm going to pass it over to Bob and he's specifically going to talk about how to get a business address and that process.
The Importance of Having a Business Address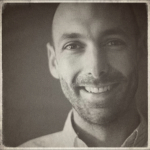 Bob: One of the things that is helpful is just having your own business address. For me, it's just nice not having to put my home address all over everything and what you'll find if you're running any kind of email list with Mail Champ or anybody else, it's required, according to the Can-Spam Act, I believe, to actually have a physical address or have an address listed where people can send mail and correspondence.
So rather than having your home address, you can get a business address and use that. You have a couple different options here, and there's probably more than I'm aware of, but basically I looked into getting a P.O. Box, which you can do at the post office. I didn't really like that for a couple different reasons. One of the biggest reasons is just that it is a P.O. Box and everybody knows about P.O. Boxes, and a lot of people won't send to P.O. Boxes because they know that it's not a physical address.
I ended up going with the UPS Store and got my mailbox with them, and I believe it was actually cheaper than the Post Office; at least, it was near me. I think I'm paying like $120 a year or something, and I think they're independently owned so the prices are probably different for each one of them.
But, bottom line is it's pretty cheap and what's nice about them is you get an address that has a suite number to it and it's not actually a physical suite where you can go hang out, but they call their mailboxes suites so it looks more professional, and it gives the appearance of it being a physical office. Which is nice, for no other reason, it just makes you look a little more professional. That's been something that's been really helpful for me, just having that and being able to separate the work and business and just keep things separate that way.
Selecting the Right Business Checking Account for Your Online Business
Moving on to the next point, and this is kind of the bank account area. I'm pretty excited about PayPal and how they've made it really, really easy for businesses like ours, where we're doing things online and we're getting a lot of payments in PayPal, because they launched their debit card a little while ago which is great because now you can get all your payments in PayPal and then you can use your debit card and make purchases that way.
It functions just like a credit card so you can put your credit card number on file somewhere and use it that way. And then the other new feature they rolled out not too long ago is that you can deposit checks with your iPhone. I don't know if they have an app for Android or not, but I would assume they do. So that's really, really great because now you can essentially have your business checking account, more or less, just set up as a PayPal account which is completely free, of course. You're just paying the PayPal transaction fees.
That's the main business account that I use, so if I do happen to get any paper checks I can just deposit them with my phone. I obviously don't have to try to find a branch that they don't have or anything like that. Then I have the debit card to use for purchases. They do not offer checks, but I can count on one hand the number of times I've needed a paper check in the last five years. So anyway, that's a great, great way to get started.
If you do want to open a real business checking account, most banks offer that service. I did find two places that have free ones, U. S. Bank and then PNC Bank are both the ones we use between our businesses, Jonathan and I, and they both offer some sort of free business checking. Which is not too bad because a lot of business checking accounts end up costing you anywhere from $15 to $30 a month, which isn't too expensive but it's just an extra expense that if you can avoid it's nice to.
I hope you find this helpful, and as always with all this stuff, if you have any questions or if you're wondering about anything along these lines, along the business lines, send us an email because we like to find out what we're missing and what other questions you may have and then create some more helpful resources from it.