The Busy Blogger's Guide to Social Media Success
"Not another social media site to manage?!" If there is one area many bloggers feel overwhelm, it's in the social media realm. Just when we get comfortable with one social media outlet, another popular one surfaces. In fact, there is even a conversation prism infographic someone created that display
"Not another social media site to manage?!"
If there is one area many bloggers feel overwhelm, it's in the social media realm.
Just when we get comfortable with one social media outlet, another popular one surfaces.
In fact, there is even a conversation prism infographic someone created that displays hundreds of social media sites.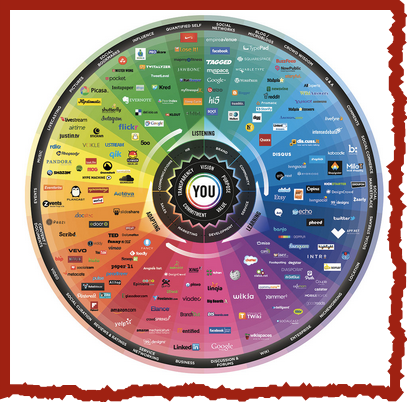 From the ConversationPrism.com
Looking at this infographic, you may be asking yourself a few questions:
How in the world am I supposed to catch up to the social media conversation?
How do you take advantage of all of these opportunities?
You choose not to.
As a busy blogger, you have to spend your time wisely. Spending more time on social media chasing every new fad instead of creating new, fresh content on your blog is a losing strategy.
You need to take care of home base first.
If you currently feel overwhelmed with social media, let me provide a simple step-by-step plan you can take.
1. Lock down your branding for the major social media sites
In just a bit, I am going to give you the permission to narrow your social media strategy to just one site. First, the wise thing to do is to lock down the branding of your blog on some of the more popular social media sites.
Even if you are not super active yet, you'll still want to have at least your preferred username or brand name.
You can use a site like KnowEm.com to quickly register your brand name. They also offer a service to do all the hard work for you by registering your brand to the top 25 social media sites for one low fee. This way, if you ever decide to make a go of a particular social media site, you already have your branding established.
2. Find your top performer in Google Analytics
Which social media site is providing you the most traffic? I am always surprised how many bloggers do not know the answer to this question.
Login to your Google Analytics account and navigate to "Social ——> Overview" in the left sidebar. Then expand your dates to get more data. Go back 12 months if possible. Which one is your top performer?
On BloggingYourPassion.com Facebook is our top performer.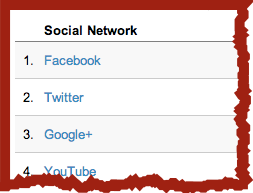 On JonathanMilligan.com, Linkedin has been my top performer for over 4 years.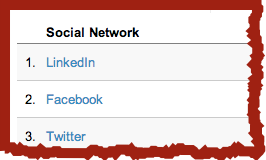 Once you know your top performer, it is time to move to the final step.
3. Go deep in the social media site that is working best for you
I am giving you permission to simplify your life. Go with what is working for you. Pick your best performer and "go deep."
Going deep means you should:
Learn all you can about that particular social media site
Become an active participant in the conversation that's happening there
Share what other people are doing
Connect with new people via that social media site
Work at capturing more leads
Become a thought leader on that social media site
I think you get the point. If managing 3 or 4 social media sites overwhelms you, then follow this strategy for 3-6 months. Re-evaluate and see if your traffic is improving.
What are you doing to simplify your social media strategy?