How Do I Stand Out from the Competition?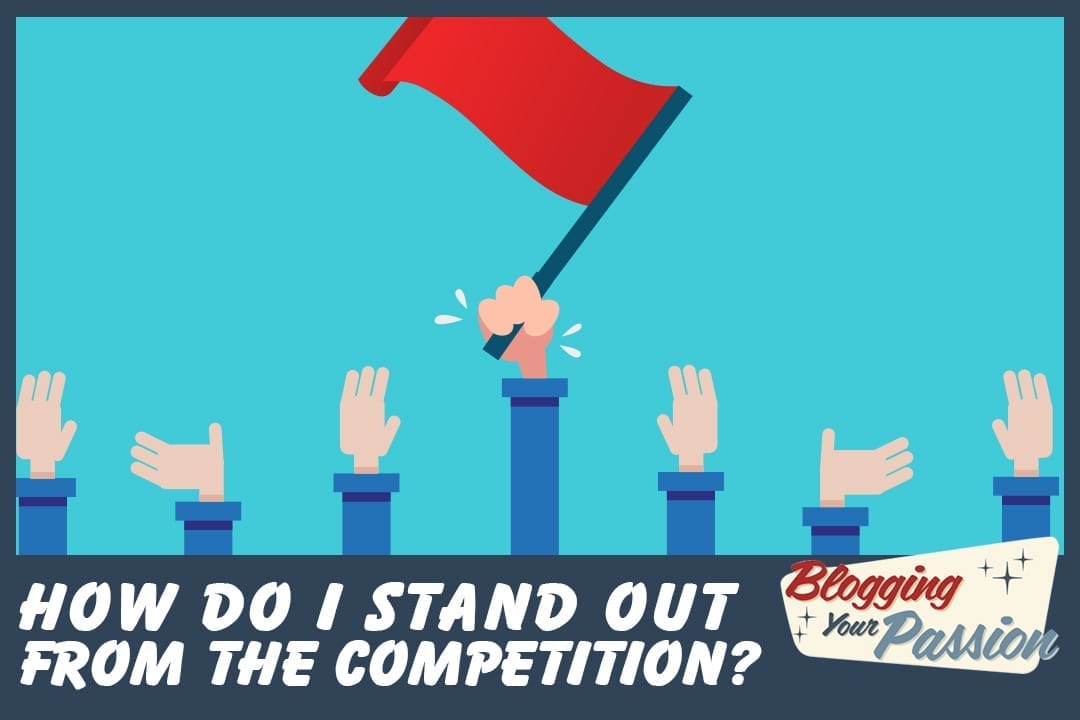 Chef Dominique Ansel wanted to become the best pastry chef of all time. Within the first four months of his business, he was voted "Best New Bakery" of New York City.
But he didn't stop there. His relentless pursuit of constantly tinkering with new combinations and ideas led to the New York Post calling Ansel "The Willy Wonka of NYC."
In a city with bakeries around every corner, how was Chef Ansel able to stand out among so much competition?
Author Mike Michalowicz said it best in his book Surge: "[Chef Ansel] knew the essence of beating the competition was not in being better. Remember, from the customer's perspective, better is not better. Different is better."
This is why people pay good money to see Cirque du Soleil and why the Barnum and Bailey Circus is out of business.
How Do I Stand Out from the Competition?
If you're wondering how to stand out from the competition, it comes down to applying three simple truths.
1. Become the Most Authentic Version of Yourself
Many entrepreneurs fall prey to the "copycat" syndrome. Since success leaves clues, we mistakenly adopt the style, personality, and approach of those we most admire. What we don't realize is we become a bad version of the person we admire, instead of leaning into our authentic self.
The best way to stand out from the competition is to fully embrace who you are (warts and all). For example, my personality is more laid back and easy-going. In the early days of Blogging Your Passion, I thought I needed to become a high-energy, motivated sales person if I was going to be successful in the space.
Over the years, I realized my superpower was in being a more authentic version of myself. People often tell me that my laid back, easy-going, practical style is what attracted them the most to the Blogging Your Passion brand. Be yourself if you want to stand out.
2. Decide to be a Big Fish in a Small Pond
When we first start out, we naively think we want our blog to be for everybody. Anyone and everyone can benefit from our advice, we think. Since our message is so watered down, we end up speaking to no one. What I've come to realize over the years is that the opposite is true.
The more specific we can be the more powerful our communication becomes.
When I started blogging back in 2009, I began as a life and career coach. I wanted to be for everyone. After all, it's hard enough getting anyone to visit your website, right? Instead of standing out, I joined the noise online. I was a tiny fish in a big, scary ocean.
Luckily, I figured out my error in the first three months of my blog and made a change. I decided to become a career coach for accounting and finance professionals. Overnight, my competition shrank. Over the coming days, I started to get emails from readers asking for career advice. Accounting professionals wanted a specialist, not a generalist. I became a big fish in a small pond.
3. Make Your Competition Irrelevant with the Blue Ocean Strategy
Chan Kim and Renee Mauborgne, in their book Blue Ocean Strategy, write about red oceans and blue oceans. In business, red oceans are so crowded that the competition can only attack one another in order to stand out. In a blue ocean, there's less competition and plenty of demand for your products and services. The authors explain it further in the book:
"The only way to beat the competition is to stop trying to beat the competition. In red oceans, the industry boundaries are defined and accepted, and the competitive rules of the game are known. In blue oceans, competition is irrelevant because the rules of the game are waiting to be set. The creators of blue oceans, surprisingly, didn't use the competition as their benchmark. Instead of focusing on beating the competition, they focus on making the competition irrelevant by creating a leap in value for buyers and your company, thereby opening up new market space."
Ask yourself, "What is my competition not offering that people in the marketplace want?" That's the blue ocean strategy.
Overcoming the competition comes down to becoming the most authentic version of yourself, positioning your business as a big fish in a small pond, and implementing the blue ocean strategy with your products and services.
Only then can you become the Chef Ansel in your niche.
🚀
Free Video:
How to Build an Online Business as a Writer or Coach (The Low-Tech Way) That Creates Time and Financial Freedom
(Without Feeling Overwhelmed by Technology, Self-Doubt, or Too Many Choices)
Click Here to Watch Now