How To Pick a Domain Name for Your Blog
One of the more common questions I get from readers is how to pick a  domain name for your blog. It is a good question to ask because it is an important decision that can't be easily changed after the decision is made. Just the other day a reader asked… Hello Bob, I  want to … How To Pick a Domain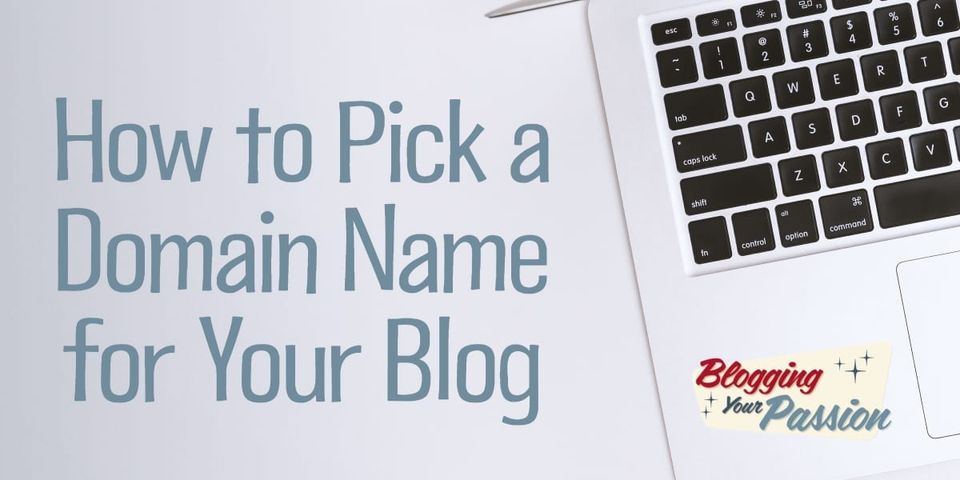 One of the more common questions I get from readers is how to pick a  domain name for your blog. It is a good question to ask because it is an important decision that can't be easily changed after the decision is made.
Just the other day a reader asked…
Hello Bob, I  want to begin a blog, even though I am less than Internet savvy. Read your great & very generous advice on beginning a blog. My question: Should I just use my name as a domain name? Or, add something like (My Name)Cooks.com or r go for something entirely different & perhaps more intriguing? Do I need some form of the word "cook" or "kitchen" in my domain name since there seems to be successful cooking blogs with only 1 word domain names that are unrelated to cooking. I am interested in a blog that will eventually bring in some money. Do you have any thoughts?
There are a lot of schools of thought on picking out a domain name and depending on your goals, marketing strategy, interest in search engine traffic, your best answer may vary.
Here are a couple things to help you pick a domain name for your blog:
1. Having your keywords in your domain (currently) have a very heavy influence on your rankings in the search engines.
For example, I just googled "search the web" and as you can see below searchtheweb.com ranks above Google.com. I can promise you that if searchtheweb.com had bought woogle.com as their domain name they wouldn't be ranking where they are for that phrase.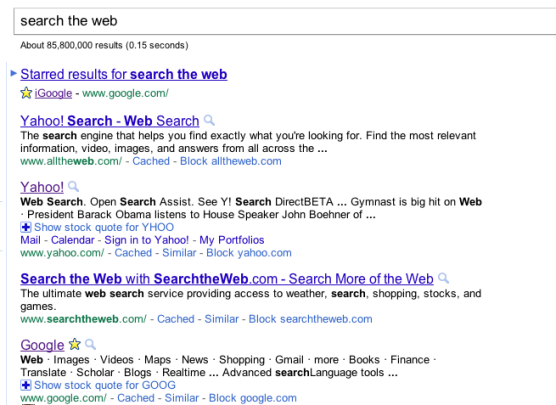 On the other hand, yahoo.com doesn't have any of those keywords in their domain and they are ranking above them. The point is that if ranking for a particular phrase is your primary goal, having your keywords in the domain will definitely help.
2. Having a memorable domain name is important too.
Ideally, you should be able to tell your brother-in-law what your domain name is and he wouldn't have to write it down to remember it. Depending on your marketing strategy this may or may not be as important to you. But if you were running an advertising campaign using billboards on the side of the highway this is going to be more important than if you plan on doing a search engine marketing campaign.
3. You may want to think about branding.
Having a domain name that you can really build a brand around is a good long-term strategy. In some ways, this works against the keyword-rich strategy mentioned above, but if you are clever you can work the two nicely together. As an example, HostGator.com worked in their main keyword "host" and a random noun "gator". By doing this they were able to add a little Alligator to their logo and created something a bit more memorable than if they would have gotten "cheapwebhosting.com".
Another couple examples of pretty good branding are ArtOfManliness.com and GetRichSlowly.org.
Where to buy your domain name?
I personally buy all my domain names from Bluehost.com since I have a hosting account with them and it is just a bit easier to do that, but you can buy them just about anywhere. Here are a few of the bigger places where you can buy a domain name:
I have heard some horror stories of people paying $50/year or more to get a domain name. In my experience, if you are paying more than $15/year you are paying too much.
What tips do you have about picking a great domain name?