My Favorite Productivity Tips for Bloggers
If you haven't already figured it out, blogging can take a lot of work. Many times I see bloggers taking shortcuts for the sake of managing their time better. This is a bad strategy. You should never sacrifice quality for quantity. There is always a balance at play here. That doesn't mean that you t
If you haven't already figured it out, blogging can take a lot of work. Many times I see bloggers taking shortcuts for the sake of managing their time better. This is a bad strategy. You should never sacrifice quality for quantity. There is always a balance at play here. That doesn't mean that you take a week to make one post and spend 3-5 hours trying to perfect every little detail. The ultimate goal is to produce quality work as often and as efficient as possible. I manage several blogs at once and I have had to constantly improve my productivity in order to keep several plates spinning at once. Here is a list of some of my current productivity tips for bloggers.
1. Have a pool of articles titles ready to go. There is nothing worse then having some time to write, feeling creative, and not knowing what to write about. Have you ever felt this before? You need to have plenty of article topics and ideas ready to go at any moment. I also find this helpful because some topics I am inspired to write about over others at times. I can pick a topic and start writing less then 2 minutes. I use the keyword strategy tool so I am never short ideas on what to write about.
2. Write a batch of blog posts in one sitting. Sometimes we are just more motivated to write over other times. Take advantage of these times to crank out more content. There is something satisfying about actually scheduling out your posts and feeling the sense of being ahead. It is also very rewarding to go on a trip with the family and know that your blog is operating as usual.
3. Spend a block of time a week discovering new affiliate programs. This productivity tip is similar to the idea of having many article topics ready to go. You should also have a pool of affiliate programs that are ready to go as well. What most bloggers do is decide on this at the last minute. They want to write about an affiliate product so that go out searching for one. Before you know it 20 minutes have gone by and they are down a rabbit trail. The task of writing a new blog post has not even begun yet. It is much better for you to set aside some time to sign up affiliate programs all at once. That way when you are ready to add another income stream to your blog, you have several programs to choose from to write a review. Keep in mind these programs should be products of high quality as your reputation is at stack.
4. Use an editorial calendar plugin for WordPress. This has been a real boost in my productivity when blogging. You can add a calendar to your wordpress admin panel. This calendar allows you to drag and drop article titles anywhere you want to on the calendar. I can quickly re-arrange titles and also add new article topic ideas to the calendar. I like mapping out my new post two weeks or even a whole month out. This takes the first strategy to a whole new level.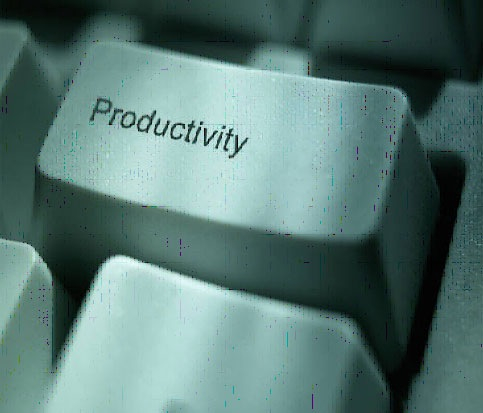 5. Streamline your social media activity. As mentioned before I have several blogs that I maintain everyday. That means that I have a lot to keep track of. I have over 5 twitter accounts, 5 Facebook fan pages and adding more each day. This can be a nightmare to keep track of. Thanks to a free service called nutshell mail I do not have to worry about anything. All I do is add all of my social media accounts and set for how many times a day I want to receive a running summary of the social media activity in my email. I currently choose noon and 5 pm. This allows me to save a lot of time because I can scroll through one single email and view any likes, comments, retweets, mentions that are happening on all my social media sites. I can even make comments and replies from the email as well. This saves me lots of time every day.
6. Use auto posting services. We have mentioned these before but you can take advantage of free services that will post links from your blog to Facebook and twitter on autopilot. I like to use networked blogs for posting to Facebook and the tweet old posts wordpress plugin for auto posting to twitter.
I have many more productivity tips for bloggers that I would like to share but this post is getting long enough as it is. I may even come back to this post and add to it in the days ahead.