My 4 Favorite Traffic Strategies for List Building
Build an email list. If you are a student of blogging, you've heard this advice over and over again. It's the energy and life of your business. But many bloggers are left wondering how to get traffic to even have people see their email opt in to begin with. I'm going to share with you … My 4 Favori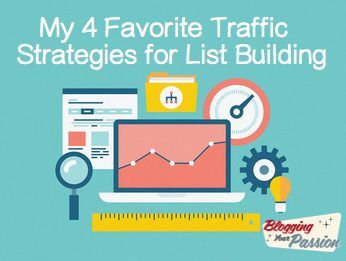 Build an email list. If you are a student of blogging, you've heard this advice over and over again. It's the energy and life of your business. But many bloggers are left wondering how to get traffic to even have people see their email opt in to begin with.
I'm going to share with you my top four ways to drive traffic to my email incentives. You don't need to start off trying to do all four. Pick the one that makes the most sense for you and do it this month. That's right. Set a 30 day goal to take action on one of the following four blog traffic strategies.
1. Free webinars
This has been my go to strategy for a long time. If you have the heart of a teacher, you will love holding free training webinars. People love to learn so getting people to sign up for a free webinar is not difficult.
Think about it. If you only get fifty people to sign up for your free webinar that's more email subscribers than most bloggers get in a single month. I also love webinars because it builds the relationship. Your attendees can connect with you in a way no other medium provide.
[Tweet "With webinars, your attendees can connect with you in a way no other medium provide."]
2. Targeted Facebook ads
While this does cost money, you can control it. You can spend as little as one dollar a day if you choose. Set a budget that feels comfortable with you and give it thirty days. Be sure that you target your ads and don't run them to the general audience. My favorite way of targeting ads is by choosing to display my ads to the fans of other Facebook pages.
For example, I created an Evernote course and sold it through a free webinar. I created a Facebook ad that only showed to those who liked Evernote's Facebook page. By doing so, I had many signs up for the webinar because they were already interested in Evernote.
[Tweet "Target your Facebook ads to fans of other relevant Facebook fan pages."]
3. Guest posts
Where is your audience already hanging out? Go provide value there. One of the best ways is by writing guest posts. When you add value to others they can't help but come and check out your blog. In some situations, you can place your email incentive at the bottom of your guest post. I have a friend who used this strategy and added 500 email addresses for a single guest post. If writing guest posts sound like too much work, then move to the last strategy.
[Tweet "Where is your audience already hanging out? Go provide value there."]
4. Podcast interviews
A super hot trend right now is podcast interviews. In some ways, this takes less time that writing guest posts. Basically, you find podcasters in your topic area who also interview guests. By being a guest on their show, listeners will come seek out your blog.
My platform took a leap forward when I was featured on the Entrepreneur on Fire Podcast by John Lee Dumas. Once you get featured on a show like John's, you'll have plenty of interview requests come your way for a long time to come.
[Tweet "In some ways, podcast interviews take less time than writing guest post but yield traffic."]
[feature_box style="26″ only_advanced="There%20are%20no%20title%20options%20for%20the%20choosen%20style" alignment="center"]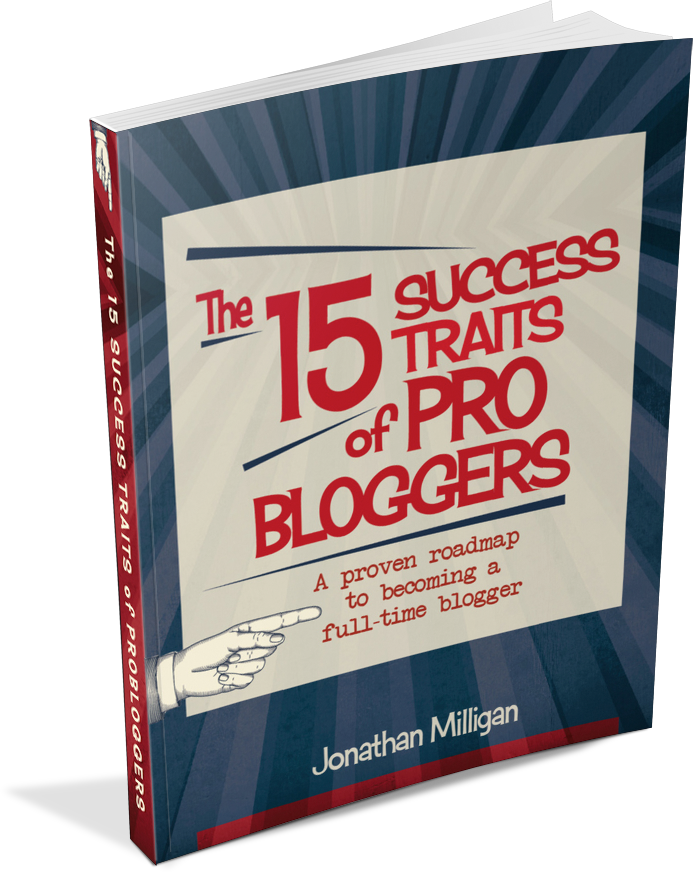 Did you enjoy this post? This is a book excerpt from my new book The 15 Success Traits of Pro Bloggers: A Proven Roadmap to Becoming a Full-Time Blogger. To get an early released copy of the book and some extra training, you can join the private book launch group by clicking here.
[/feature_box]