How to Increase Social Media Engagement with Quotes
A powerful way to build your brand and increase your fan engagement is through sharing motivational quotes. Whether you realized it or not, they are very popular. Graphic quotes are one of the most "liked" and "shared" items on Facebook right now. I ran my own experiment for a few weeks to see how t
A powerful way to build your brand and increase your fan engagement is through sharing motivational quotes. Whether you realized it or not, they are very popular. Graphic quotes are one of the most "liked" and "shared" items on Facebook right now.
I ran my own experiment for a few weeks to see how they would fare on some of my other blogs. One in particular I saw a super nice up tick in likes and shares on Facebook (see the Facebook Insights graph above). What is great about creating and sharing motivational quotes is that it can apply to practically any type of niche.
Below are some best practices for sharing quotes online:
1. Graphic quotes work best on Facebook and Pinterest.  Graphic quotes are text quotes that appear inside of a picture. We all know that a picture is worth a 1,000 words. The right picture can increase the impact of a quote. The quote directly below is a good example.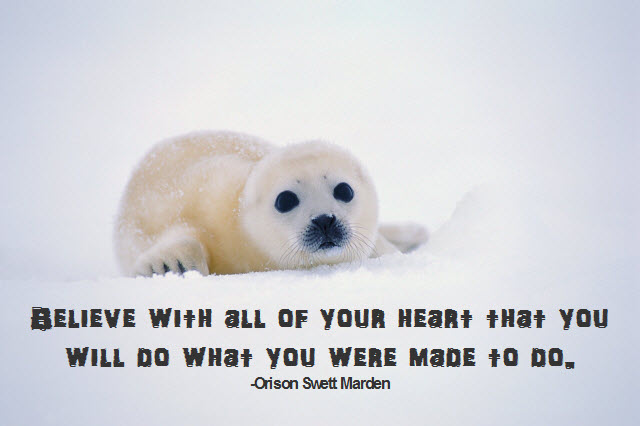 You can also automate this process so that you are regularly engaging your audience with useful, inspiring quotes. Just don't over-do it. There are two options that work great. The first is to use a site called PostCron. They allow you to add images and a message, then schedule it for when you want it to be posted.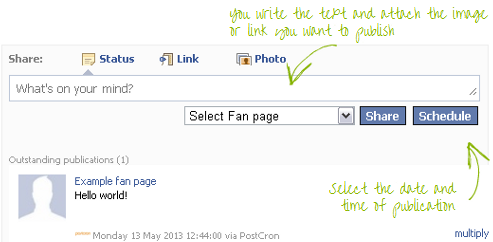 Another way to do this is through the new feature with Buffer App. They have now added the ability to attach photos to your scheduled posts. I love BufferApp and I use it on a regular basis. Below is a picture that shows you how to use this new feature.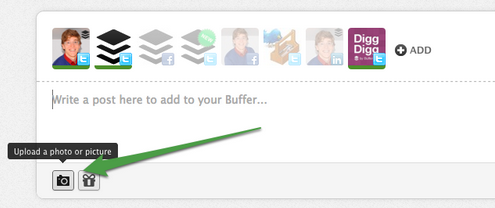 Using the two programs above you can schedule several posts in a short amount of time. Again, this works best with Facebook. Pinterest is not supported at the time of this writing. You would have to post pictures directly.
2. Text quotes do best on Twitter and Linkedin. People love to share text quotes on Twitter. A good quote can be re-tweeted several times and can go viral. I also think it is good for building authority as well. You need to do more than just share your own blog posts on Twitter and Linkedin. Ask questions, point followers to other great bloggers, and share motivational quotes.
Here is a simple way to do this. There are several sites online that only post quotes. Grab their RSS feed and add it to Google Reader. From there you can easily add the quotes to Twitter and Linkedin using BufferApp (as mentioned above). Below is a screen shot of how I do this.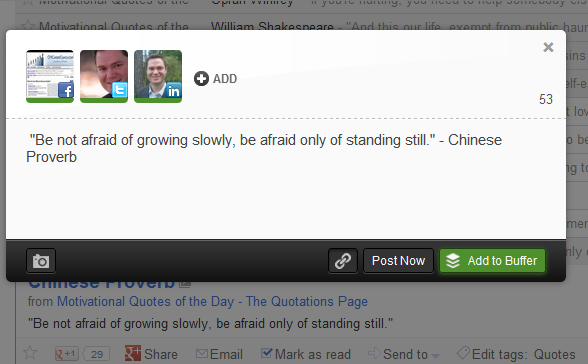 Have you tried using quotes as a way to build your brand and increase your engagement? If so, how?