How to Easily Add Professional Website Graphics to Your Blog
We all want our blogs to look professional. Most of us do not want to pay the price for a spectacular looking blog. That is completely understandable. I am a big proponent of valuing content creation over blog design. Creating lots of helpful content is what will drive traffic and create income. Tha
We all want our blogs to look professional. Most of us do not want to pay the price for a spectacular looking blog. That is completely understandable. I am a big proponent of valuing content creation over blog design. Creating lots of helpful content is what will drive traffic and create income. That being said, I also believe two things:
1. Google seems to be placing a higher value on user experience. In other words, plain looking sites that have average content will begin to be devalued over high quality content.
2. A professional, high quality look can attract more buyers. People want to trust that their money is not part of a scam. If you are attempting to sell anything through your blog, then the website graphics you are using are important.
I have outsourced many website graphic projects in the past because it is not one of my strengths. Recently, I came across a pretty compelling graphics package that I could not help to buy. So far, I have been very pleased with the quality and the ease of use to help me in various online projects I am doing with my blogs.
Marketing Graphics Toolkit (V.3) Review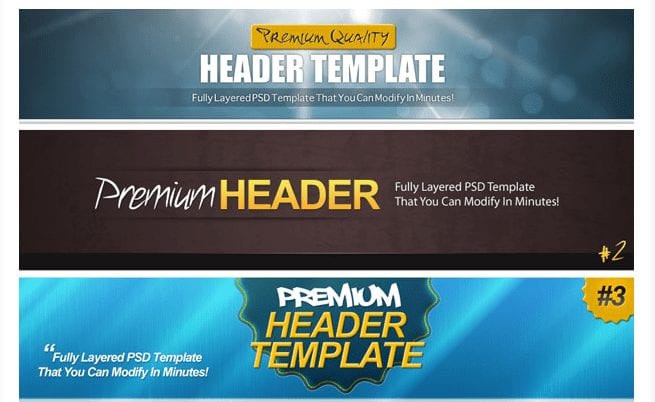 I was on the hunt for some website graphics for a product that Bob and I are creating (more details soon!). I wanted some professional looking graphics that were easy to edit and did not require Photoshop. For those of you who cannot afford Photoshop, this is a great graphics package. The creator has made all of the graphics to be used with Sumo Paint. If you have never heard of Sumo Paint, it is a free online graphics editor similar to Photoshop. Of course, it doesn't compare 100% to Photoshop, but it is pretty good.
Here is my quick review of the Marketing Graphics Toolkit V.3:
It has over 21 different modules of premium graphics content. I just really liked the high quality look of the graphics and the amount of graphics that you get. There are mini-site templates, squeeze page templates, premium headers (great for blog headers), 3d eCovers (great for those of you who are writing an ebook and want a professional looking cover design), visual headlines, layered text, "Add to Cart" buttons (you can easily edit text), powerpoint backgrounds, section headings, tons of fonts (one of my favorites), photo frames, badges, guarantee boxes, pricing tables, and much more!
An easy step by step video tutorial. I am not a guru when it comes to using Sumo Paint. This graphics package comes with an entire video series that shows you step by step how to easily edit these graphics using the free sumo paint website. These videos were really helpful to me.
The extra surprise bonus graphics. A few days after my purchase I was presently surprised with an email containing even more graphic packages that I could download for no charge.
The low cost of just $9.95. I was honestly surprised that I could get this amount of premium content for under $10. It really was a no-brainer when I saw the price tag. You never know when you might want to create some new graphics for a blog header, product, webinar, ebook, service, or email newsletter sign up button.
If you want to see what the graphics look like and all of what you get for $10, then go to the main site: www.marketinggraphicstoolkit.com