BufferApp: An Easy Twitter Marketing Tool for Bloggers
I was recently introduced to a new Twitter marketing tool called BufferApp. It is hands down the simplest Twitter tool I have come across to date. While Bob and I love search engine traffic, it is becoming increasingly important to be active in social media. There are even indications that Google is
I was recently introduced to a new Twitter marketing tool called BufferApp. It is hands down the simplest Twitter tool I have come across to date. While Bob and I love search engine traffic, it is becoming increasingly important to be active in social media. There are even indications that Google is taking social media activity on sites like Facebook, Twitter, and even the latest Google Plus into account when ranking web pages.
The big struggle for most bloggers when it comes to social media is the fact that it appears to be a potential "time waster." At least that is the way I first saw it. I have to discipline myself every time I am wanting to go check out my facebook fan page. I can easily get sucked into what my friends are chatting about. Twitter can also feel like a time suck as well. After all, it can be addicting to read statements that have to be under 140 characters.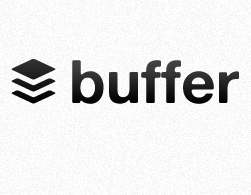 Introducing Buffer App: My Favorite Twitter Marketing Tool
I have been using this free Twitter marketing tool for some time now and I have really enjoyed the simplicity of the system and interface. On the free account, you can have up to 10 tweets queued up in your account at one time. If you want more, you will need to select a monthly premium plan.
Check out this screenshot that I took and then read the following features of why I love this Twitter tool so much.

1. Hook directly to your Twitter account. The first feature is that you can hook this directly into your Twitter account and make directs tweets from inside the site. No need to log into your on Twitter account and get distracted by the conversation when you are supossed to be working.
2. Add your tweet to the buffer. This is where the system really shines. You can choose to "add to buffer" and the tweet gets automatically scheduled for later. This allows you to spread out your tweets so that you can focus on other things. It already comes pre-programmed with some times so you do not even have to think that through either. By default, it will send out about 4 tweets a day that are spread out for you. The system emails you when your "Buffer Que" has run out so you can go back in and fill it up again. 10 tweets will last about 2 1/2 days before running out.
3. Shorten a URL very easily. If you want to include a link but do not want to waste valuable characters you can just click on the link icon and it will instantly turn your link into a shorter one for you.
4. Suggest Me a Tweet. Don't know what to tweet? Click on this and it will populate quotes, sayings, popular re-tweets and more. Just add them to your buffer and you are set to go!
There are many more benefits than just these. For example, there are free browser extensions that allow you to "buffer" a recent blog post that you want to tweet. You can do this by just a click of the button.
Practical Application Tip
While there are many applications that you can use with a Twitter marketing tool like this, I wanted to share with a strategy that I am using. I have a career coaching blog and I am currently trying to add 101 Career Tips on Twitter. Sometimes it contains links, other times it just contains a statement. My goal is to use a simple system that does not take much time but can build my brand and raise my authority level in my niche.
Take a look at this screenshot below:

As you can see, I have uploaded a number of tweets into the buffer. The tips provide real value and advice in a clear, concise way. As you can see some of the career tips I have included affiliate links into the tip. What is great about this is that many people love to re-tweet useful tips and advice. In less than 20 minutes of work I added 10 tips that will work for me for a few days, not too mention that some can go viral by other people sharing my affiliate links.
The important part of this whole thing is to add REAL value. Spamming affiliate links serves no one well. Also, I do not tweet just affiliate links. Sometimes, the links go to a blog post and sometimes to other blogs all together. The point is to become the ultimate resource in your niche so people will want to follow your tweets.
Questions: Do you use Bufferapp or what tools or resources do you like to use?