How to Easily Get Started With the Amazon Affiliate Program
A great income bucket for bloggers is affiliate income. You would be surprised at how many affiliate programs are out there. Of course, there are several ways you can get paid as a blogger. Affiliate marketing is not easy to break into and does take time. If you're new to affiliate marketing, be sur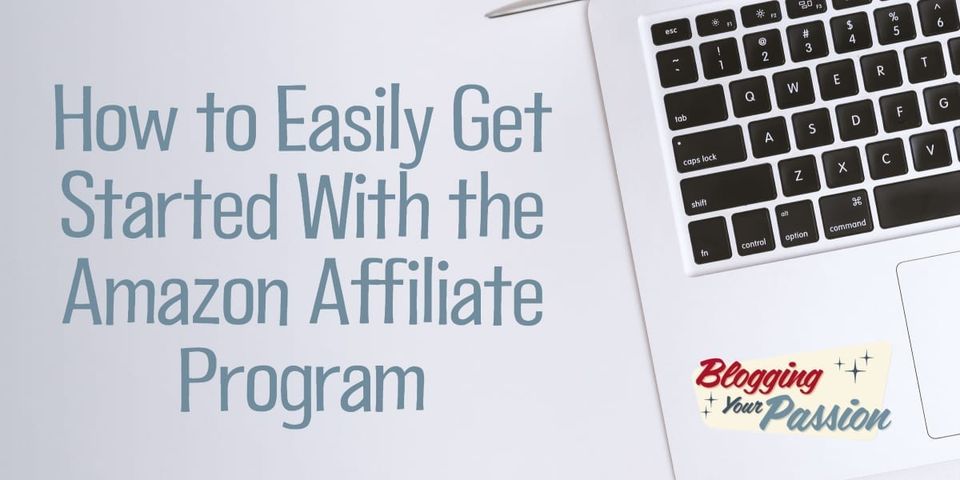 A great income bucket for bloggers is affiliate income. You would be surprised at how many affiliate programs are out there. Of course, there are several ways you can get paid as a blogger.
Affiliate marketing is not easy to break into and does take time. If you're new to affiliate marketing, be sure to read our definitive guide on how to make money with affiliate marketing. You need a sufficient amount of traffic and you need decent rankings in the search engines to make consistent income with affiliate marketing. For traffic ideas, see our post on the five types of blog traffic.
Still, I would encourage you to get started today with affiliate marketing. It is one of those things that builds up over time. One of the great joys of blogging is to get an email that you just made an affiliate commission from a blog post that you wrote over two years ago.
[callout] BONUS: Want to launch your own blog? Take our Free 7-Day Launch Your Blog Challenge! After 7 days, you'll have a fully optimized, ready-to-go, traffic generating blog! Click here to start the challenge today![/callout]
The Responsibility That Comes With Affiliate Marketing
Do you have a short-term or long-term perspective on your blog? Those who over-hype and over-recommend products that they have never even tried have a short-term view. They are only focused on making a "quick buck" and not in gaining a lifetime customer. When reviewing a product on your blog, be sure to tell them the good, bad and the ugly.
Get Started With the Amazon Affiliate Program
If you are just getting started with affiliate marketing, then a great place to start is with Amazon. Sure, you may not earn the "big bucks" within the first 12 months, but think about how it can build over the long term.
The more hooks you have in the water, the more chances you have of catching more fish. Amazon has thousands and thousands of products to sell.
What I love about the Amazon affiliate program is that they credit you as the affiliate for any and every sale that is made. If a visitor clicks a link and lands on a book recommendation and then ends up buying a guitar instead, you get credit for the guitar sale.
Keeping Yourself Organized
Another important aspect of being a successful affiliate marketer is staying organized. I have a Google spreadsheet that I use to store all of my affiliate links. For more blog business organization ideas, see our blog post on blogging tools I use daily.
What Method Works Best?
This might surprise you. In our experience, text links work better than graphic buttons or widgets. Most people jump right to adding picture/graphic buttons on their site in their sidebar and at the bottom of the post. We have found that text links embedded inside the text of the post work best.
In the video below, I show you exactly how I set up affiliate links in my blog posts. If you cannot see the video below, watch Get Started With the Amazon Affiliate Program directly on YouTube.
[callout] BONUS: Want to launch your own blog? Take our Free 7-Day Launch Your Blog Challenge! After 7 days, you'll have a fully optimized, ready-to-go, traffic generating blog! Click here to start the challenge today![/callout]