4 of My Favorite Tools for Creating Online Courses
As I've mentioned in a previous post, creating your own products can be one of the most powerful ways to build your platform. But how do you create awesome online courses if you aren't technology savvy? I've been creating online courses since 2009. I've used both low-tech and high-tech methods and I
As I've mentioned in a previous post, creating your own products can be one of the most powerful ways to build your platform.
But how do you create awesome online courses if you aren't technology savvy?
I've been creating online courses since 2009. I've used both low-tech and high-tech methods and I want to share with you what my favorite tools are to date.
Now, there are several other platforms you can use besides the 4 we recommend here, but I'm only going to share with you the ones we have personally used.
4 of My Favorite Tools for Creating Online Courses
1. Wishlist Member Plugin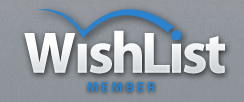 I've been a Wishlist Member fan since the beginning. Wishlist Member is a plugin you can add to your WordPress blog that gives you the ability to sell digital products and create membership sites.
If you are a Blogging Your Passion University student, then you've experienced Wishlist Member first hand. We use it for all of our single purchase products. It integrates with Paypal, sends a welcome email to the new sign up, issues usernames and passwords, and allows us to password protect our pages.
I would say it is at the intermediate level for non-techies. You can keep it simple or dive in deep.
2. Kajabi

We've just started using Kajabi in the last 4-6 months, but have come to love this online membership software. While you can use it to create products, it is most ideal for launching a membership site.
You can customize the colors, graphics, and theme to fit your brand. It is pretty simple to build out a step-by-step course outline, embed videos, upload audios, and add a discussion forum. I also love the landing page and product launch features they have.
Several of the graphics you see on our BYPU enrollment page come already built-in with the software. The customer support is probably the single biggest advantage to going with Kajabi. They have 24-hour live chat available if you have any questions.
We integrated Paypal to process our monthly memberships and it has worked seamless for us. The only downside is that it is a monthly fee that you pay, but if you are building a membership site you just include it into your operating expenses. Take a spin with Kajabi.
3. Ruzuku

Ruzuku is increasing in popularity quickly. Their goal is to help non-technical people, set up an online course quickly. I found the interface to be easy to use. I was able to convert an existing product onto the Ruzuku platform within 1 day.
One feature I really like is the way they track a student's progress in a course. When they login, they can easily see what they have completed and where they have left off.
They've recently added the ability to host your own free webinars with the software. I have not personally used this feature, but find it to be a great way to interact with your students.
At the time of this writing, they do offer a free test drive of Ruzuku.
4. Brainmob

Brainmob is still in beta testing, but looks very promising. I was able to create a course very quickly inside of Brainmob. Out of all of the tools mentioned above, this is the easiest way to create and sell a single course. If you are a non-techie, this might be your route for now.
You do lose some of the personal branding options not being able to host it on your site or change the color schemes. Then again, the idea is just to get a product or course up and running quickly.
They use Stripe as their payment processor so you will need to sign up a free account with Stripe. Once you set this up once, Brainmob handles all of the payments and sends you the earnings on your account every 7 days.
I am keeping a close eye on what they're doing with Brainmob, but I like what I see so far.
Question: What online course software have you used or thought about using to create your own online courses?