22 Bloggers Who've Shaped My Thinking and Mentored Me From Afar
From time to time, I'll get asked a variation of this question: "Which bloggers do you follow online?" Beginning bloggers want to know: Who has shaped my thinking? Which courses have I bought in the past? Which bloggers have mentored me from afar? Over the last few days, I've spent some time reflect
From time to time, I'll get asked a variation of this question: "Which bloggers do you follow online?"
Beginning bloggers want to know:
Who has shaped my thinking?
Which courses have I bought in the past?
Which bloggers have mentored me from afar?
Over the last few days, I've spent some time reflecting on the impact other bloggers have made in my life and business. In some respects, I am where I am today because they chose to be courageous and put their message and passion out to the world.
In no particular order, here is a short list of those who have mentored me from afar.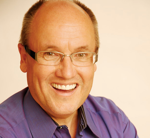 My journey into following my passion began with the influence of Dan Miller and his bestselling book 48 Days to the Work You Love. He has inspired millions to be courageous, stop settling for the ordinary, and make a difference with your life.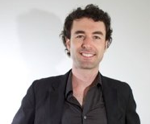 Yaro helped me set up my very first blog back in 2009. I was also a member of his Membership Site Mastermind program, which influenced me to launch one of my first products online. Yaro is about as genuine as it gets online and his writing always inspires me.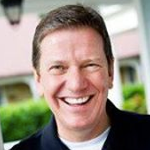 I don't think I've missed a blog post since being introduced to Michael back in 2011. If you are not reading this blog, you need to be. Over the years, he has taught me what it takes to build a successful platform online. I formed my own Mastermind Group from the friends I met at PlatformUniversity.com. I also run his GetNoticed Theme on my personal blog.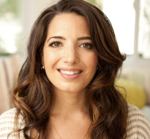 I had the opportunity to take Marie's B-School course this past year and it was phenomenal. Even months later I find myself referring back to some of the worksheets I received from her course. Marie is a bootstrapper who created her empire one follower at a time. Her hard work and dedication is one to be admired.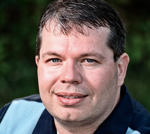 Cliff showed me the value that a podcast could bring to your online platform. I honestly dismissed the value and impact a podcast can have for your blog. Cliff's how to start podcasting guide was invaluable to me. You should also check out his Podcasting A to Z Course.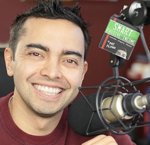 Is there a more likable guy online? I love Pat's story. I also have learned immensely from his thorough blog posts and experiments. Much of the affiliate income I enjoy today comes from Pat's willingness to share how he's done it.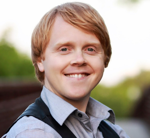 Jeff's writing has inspired me in two areas. First, to lean into my passion for writing. I love to write and Jeff's story is inspirational. Secondly, Jeff's message to "turn pro" and the importance of making that mental switch has given me the confidence I needed to move forward.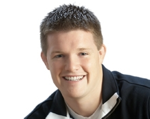 Russell has one of the best minds in Internet Marketing today. One of my first passive income streams online came directly as a result of taking one of Russell's courses. I even had the opportunity to be featured as a success story in his Dotcom Secrets Magazine. He helped me believe that I could earn money online.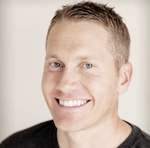 Just about everything I've learned about keywords and SEO comes from Court. For years, I learned from Court on how to keyword optimize my posts and what worked and didn't work. He also taught me that success doesn't happen overnight and I need to be committed for the long haul.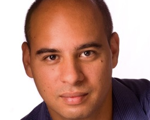 Leo may have been one of the first bloggers I read on a consistent basis. His book, the Power of Less, is a must read. His writing has consistently pulled me back to simplicity when I began to complicate my life or work. He is a breath of fresh air and someone you ought to follow.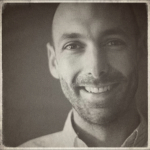 Bob might kill me for calling him out as a mentor, but he has made a big impact in my life. Beyond being one of the most genuine guys you'll meet online, he's taught me the business side of blogging. I am constantly inspired by how he methodically takes current income streams and improves them.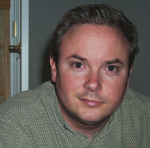 Derek's writing has become the productivity coach in my head. He has taught me how to get more done in my day and how to be intentional with my waking hours.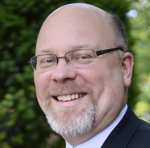 I love Ray's podcast and his straight-forward style. So many times the topic of his podcast has directly answered a question in an area I was struggling. Ray's wisdom and experience has been invaluable to me.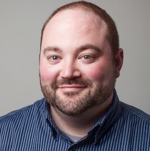 Erik's story has been an inspiration. From an idea, he started the Beyond the To Do List podcast. Being a productivity junkie, I fell in love with this podcast. His ability to get high quality guests on a fairly new podcast reminds me about the importance of "just going for it."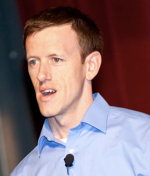 I don't know if there is a bigger "action taker" and "networker" online than Andy. Everyone I meet knows Andy in some way. The way he moves from idea to implementation is an inspiration. Andy was also the host of our first paid webinar series here on Blogging Your Passion. I'm grateful for Andy's friendship.
16. Stu McLaren from Stu.me

I've learned the value of creating products you wish you had from Stu. He is the creator of the WishList Member plugin. We use this plugin to manage all of our Blogging Your Passion University courses. I've also directly benefited from Stu's online business advice he delivers on his blog.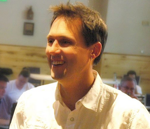 Kevin inspires me weekly to keeping blazing my own trail. As bloggers or online business owners, we are on a completely different path than most of the world. I often use this personal example. I attend a church that averages 2,000+ in attendance. I've yet to meet someone trying to do what I'm doing online. You need the inspiration and tools that Kevin offers at Free Agent Academy.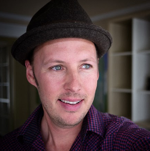 I started reading Corbett's advice a few years ago. Corbett is one of the smartest guys you'll meet online today. As a member of Fizzle, I have been able to add to my online business knowledge. I am inspired by the high-quality videos and instructions they offer. It is a must have in my blogger's business toolbox.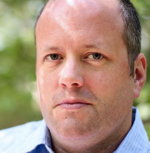 While his blog is about the universe and science, I've learned a ton from Fraser about SEO and how to monetize a passion. Fraser earns a full-time income from his blog. He shows that you can monetize your passion. Much of my philosophy regarding SEO and keywords come from Fraser.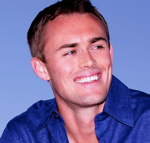 I was first inspired by Scott's story from a TEDx talk he did. If you are looking for inspiration on your journey, you need to follow Scott. Beyond the needed inspiration, Scott also offers the tools you need to launch off on your own. His Live Off Your Passion Course was a great find for me just when I needed it.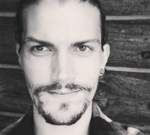 Besides having a great first name, Jonathan is one of those straight-to-the-point voices you need in your ear. I gained a tremendous value from his TrailBlazer course. He'll help you think through your ideas in a new, fresh way.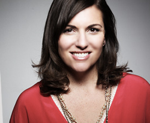 I feel like I should be paying money to listen to Amy's podcast. I've tried mowing my yard while listening to her podcast and I just can't do it. There are too many ideas and tips that need to be written down. Beyond the podcast, Amy's Facebook advice is invaluable.
I know as soon as I hit publish I'll remember someone who should be on this list. I am honestly sitting here overwhelmed with gratitude for the impact those above have made in my journey. It encourages me to push on, add value to others, and make a difference in the world.
Who, specifically, has made an impact on your journey?