2 Ways to Better Engage Your Blog Audience
At times, blogging can feel one-sided. This is especially true in the infancy stage of your blog. You have to put the content out there before you can ever hope to build a community. The truth is you will publish many blog posts before you ever get any real feedback or comments. This can be … 2 Way
At times, blogging can feel one-sided. This is especially true in the infancy stage of your blog. You have to put the content out there before you can ever hope to build a community. The truth is you will publish many blog posts before you ever get any real feedback or comments.
This can be a frustrating time for many bloggers. You can begin to doubt yourself and your ability. You put your passion out there only to be met with silence (insert cricket sounds).
Don't lose hope. Keep sharing and writing. In the book You Are a Writer, Jeff Goins shared his personal story of writing for 5 years before gaining any real traction. Today, he is the most sought after writing coach. Michael Hyatt wrote for 4 years before attracting over 1,000+ regular readers in a month. What kept these men afloat was the desire to create value in others and share their passions with the world.
2 Ways to Better Engage Your Blog Audience
Today, there are a few tools we can use to try to make our blogs more interactive. Here are two that I think you should consider.
vCita – I am currently testing out vCita on my career coaching blog. So far I like the functionality and ease of use this service offers. One of my income streams is providing 1-on-1 career coaching. I enjoy interacting with professionals that face real challenges in their career.  vCita places a tab at the bottom of my screen (you can edit the headline to say whatever you want). Mine simply says "Need Career Advice?" (see pic below).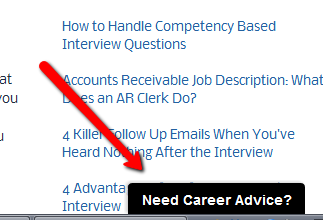 Once a guest clicks on the tab it displays more ways for them to interact with me. I like how this makes me feel more approachable to my audience. They can either set a coaching call appointment with me or just send an email with a career-related question they may have. (see pic below).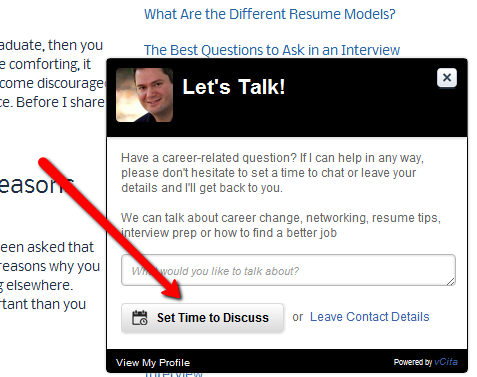 vCita works with Google Calendar so I can easily maintain my availability. It doesn't show what my other meetings are just that I am "busy."
Of course, I am just at the beginning stages of using this tool so I will report back if this has increased engagement with my readers. There is both a paid and free version of vCita. You can find out more details at vCita.com.
If you are a coach or consultant this may be a no-brainer for you. By the way, adding this to my website was easy. You just install their plugin and login to your vCita account. Done.
SpeakPipe – I am really fascinated by this idea and I may try this on my self-improvement/productivity blog. Speakpipe is free to use at the time of this writing. It adds a tab to the right side of your blog that encourages your readers to leave you a message (see pic below).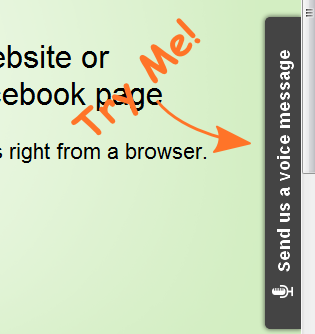 When a reader clicks on the tab, they can leave you a message or a question using their computer microphone! I call that genius (see pic below).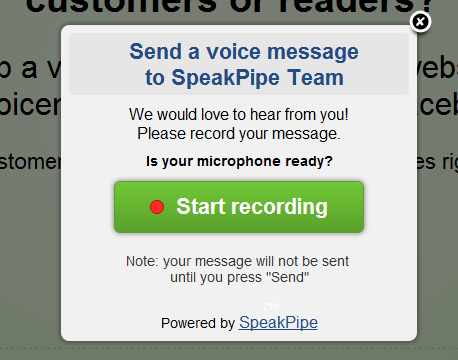 This could be a great way to get questions from your readers. You can then use those questions to create future blog posts or podcasts. A simple tool like this can make you appear more accessible to your audience. You can demo the process by going to SpeakPipe.com.
What tools have you used to better engage your audience? Take a moment and comment below.